GwaraDaily. Latest News from Kharkiv and Ukraine: October 20
20.10.2022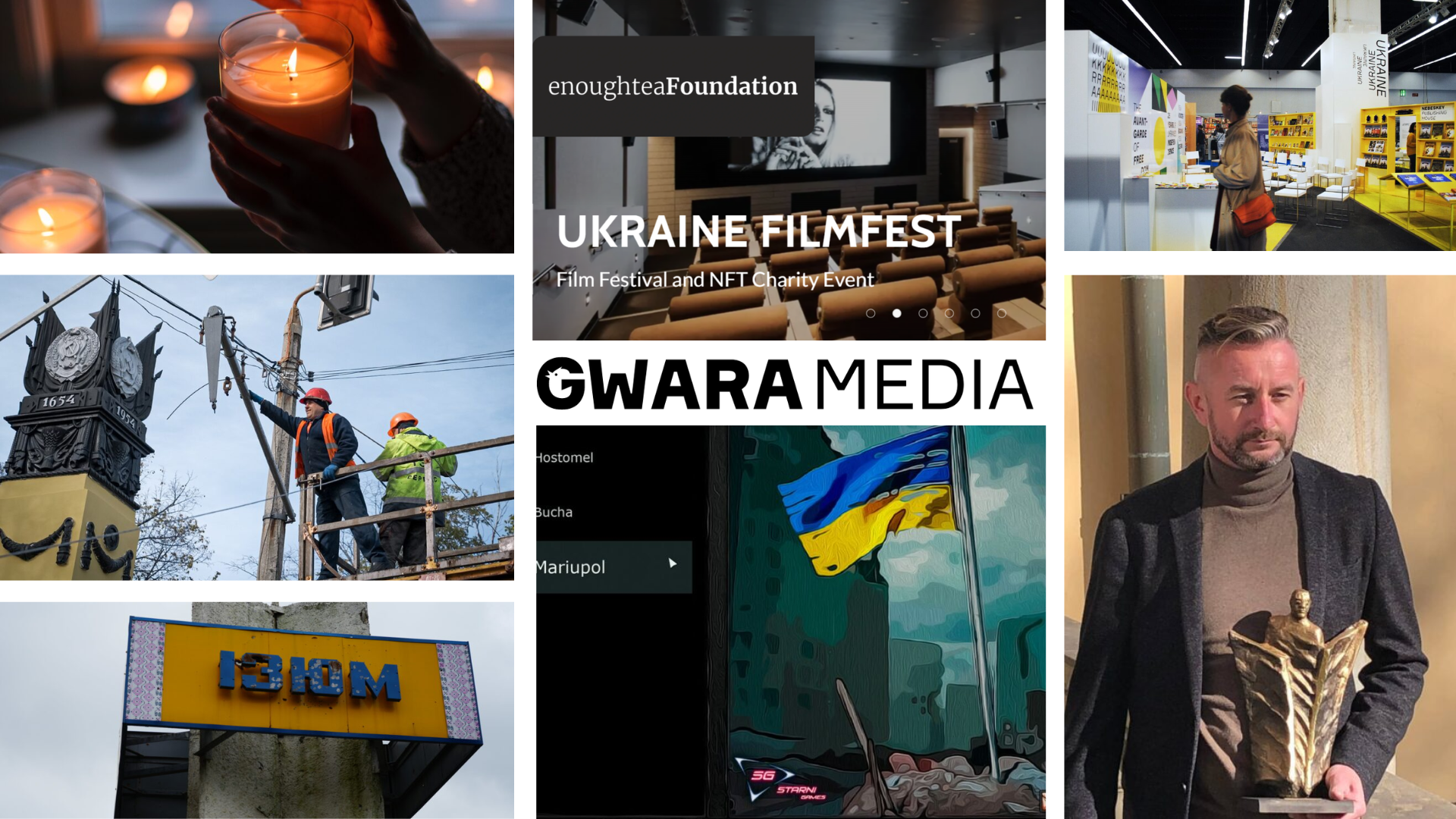 GwaraDaily, October 20
Gwara Media publishes a short digest of major news from Kharkiv and Ukraine on October 20, 2022. To find out more, follow the link. Briefly, clearly and precisely.
Kharkiv and Region Latest: Heating Season, Water Supply, and Children's Home
Kharkiv is recovering despite the damage caused by Russian military aggression. The heating season has started, the fourth family-style orphanage has been created, and the damaged water supply systems have been repaired.
Serhiy Zhadan Got the Polish Award Named after Sergio de Molla
The Sergio de Molla Prize is awarded in Poland for a significant contribution to the struggle for human rights, named after the Brazilian diplomat Sergio Vieira de Molla, who worked for the UN for more than 34 years. According to Serhiy Zhadan, he will invest the monetary component of the award in the amount of 10,000 PLN in the defense of Kharkiv.
544 Settlements of Kharkiv Oblast Have Been Liberated since September
Nevertheless, currently 1.8% of the territory of Kharkiv region – 32 settlements – is still under Russian occupation. During the briefing, the Head of Kharkiv Regional Military Administration Oleh Syniehubov reported on the situation in the region.
President's Office Asked Ukrainians to Minimize Electricity Consumption
On Oct. 19, Deputy Head of the President's Office Kyrylo Tymoshenko announced that the restrictions on the electricity consumption would be introduced throughout Ukraine on Thursday, Oct. 20. People all over the country are asked to minimize the electricity consumption from 7 a.m. to 11 p.m. "Otherwise, you should prepare for temporary shutdowns".
Ukrainian Short Films to be Shown in Hollywood
On Nov. 20, the festival of Ukrainian short films Ukraine FilmFest will take place in Hollywood. The event is supported by the Ministry of Digital Transformation and the UNITED24 initiative.According to Suspilne Media, the Film Festival and NFT charity event is organized by the EnoughTea Foundation to raise funds for medical aid. Ukraine FilmFest will take place at NeueHouse Hollywood in California.
Ukraine War Stories by Starni Games Released on Steam
The Ukraine War Stories game, where the player`s task is to survive the Russian occupation, is completely free. The developers say their goal is to share the recent experiences of Ukrainians with a worldwide audience.
Frankfurt Book Fair Opens its Doors: Ukrainian Stand is Called "Persistence of Being"
On Oct. 19, the largest and most influential book fair in the world opened in Frankfurt. The Ukrainian Book Institute and the Goethe-Institut in Ukraine present a national stand from Ukraine and an eventful program, which is scheduled for Oct. 19-23.