Ukrainian-German School Opened in Berlin
21.10.2022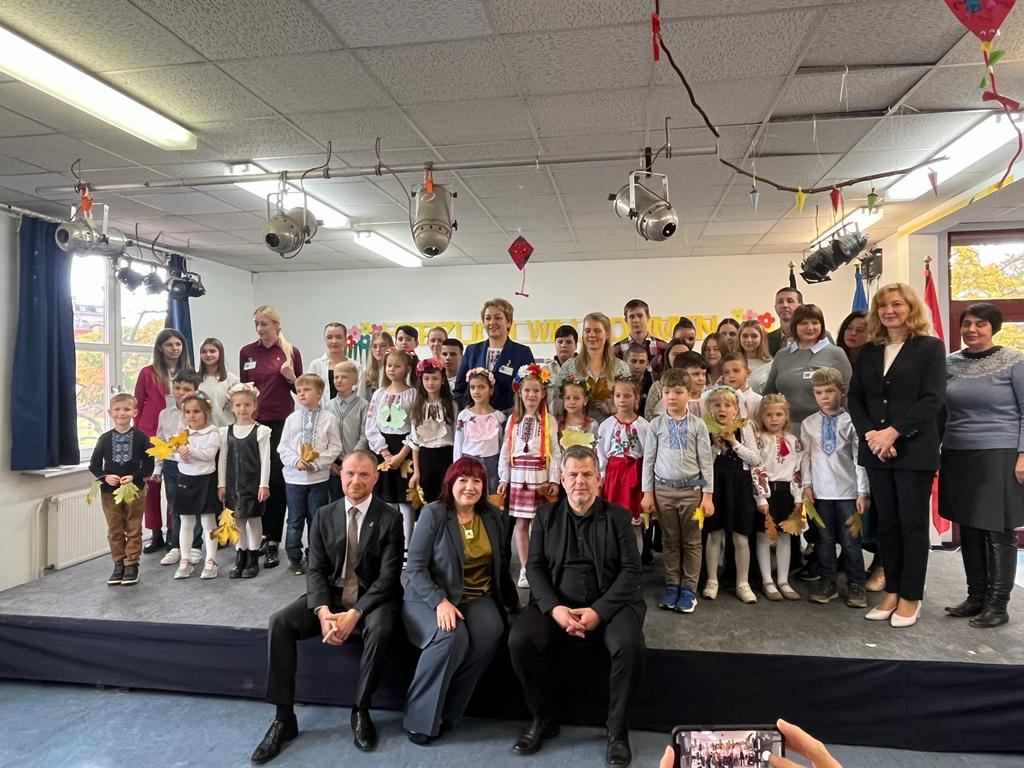 Ukrainian-German school / Photo: Ukrainian Embassy
On Oct. 19, a German-Ukrainian school opened in Berlin. The school allows children to study Ukrainian and German languages and get a Certificate of Secondary Education in both countries.
This was reported by the Embassy of Ukraine in Germany.
In the academic year 2022-2023, the pilot phase of the project has begun. It will cover two classes at the Aziz Nesin Elementary School in Friedrichshain-Kreuzberg, and four classes at the Helene-Lange School in Steglitz-Zehlendorf in Berlin.
The full-fledged project release is planned for the academic year 2023-2024. Meanwhile, Ukrainian educational content required to prepare the students for the Ukrainian certification will be planned and tested.
"This project was created for children, for the sake of understanding between people and as a sign of great solidarity with Ukraine," said Senator for Education, Youth, and Family in the Berlin state government Astrid-Sabine Busse.
Maksym Yemelianov, Counselor of the Embassy of Ukraine in Germany, thanked the German side for their efforts. "I want to thank the Senate of Berlin, for returning a proper childhood to the young Ukrainians". Yemelianov expressed hope that this pilot project would soon spread to other states in Germany.
Earlier this week, the largest and most influential book fair in the world, Frankfurter Buchmesse opened in Germany. The Ukrainian Book Institute and the Goethe-Institut in Ukraine present a national stand from Ukraine and an eventful program.