Russia Launches Over 60 Missiles on Ukraine
16.12.2022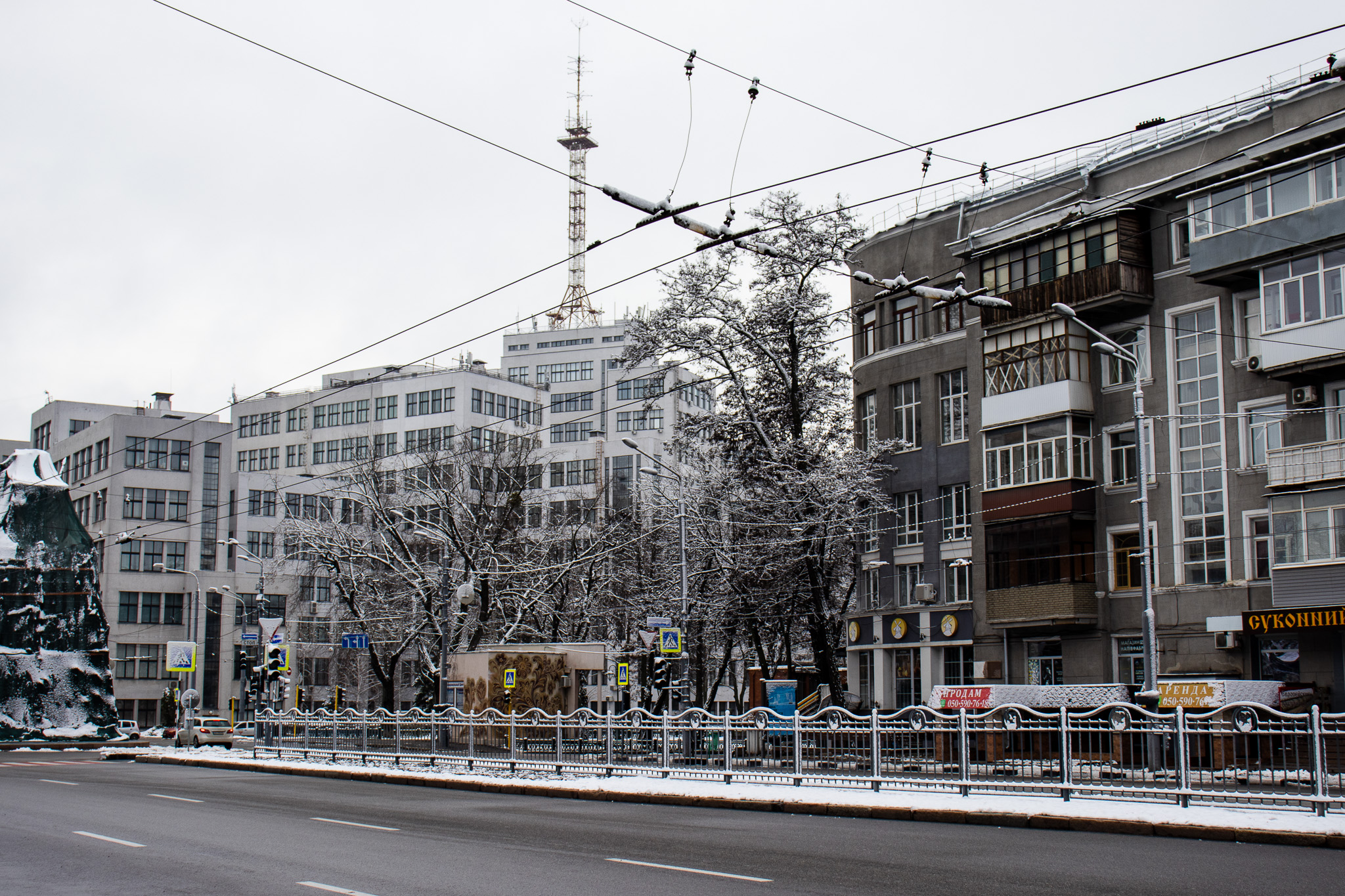 Kharkiv streets in winter / Photo: Daria Lobanok
On Dec. 16, Russia launched the seventh mass missile attack on Ukraine's energy system. Kharkiv is left without electricity, citizens report problems with the water supply, as well as mobile network operation and Internet connection interruptions.
"We continue to examine the damage caused to critical infrastructure," said the head of the Kharkiv Regional Military Administration Oleh Syniehubov.
Russia launched 10 S-300 missiles (a series of long-range surface-to-air missile systems developed and operated by the former Soviet Union) on Kharkiv Oblast, two of which were shot down by the Ukrainian Air Defence.
The city of Kharkiv is without electricity; power outages are also reported in Kharkiv Oblast. According to Syniehubov, more than 1,600 settlements, which is 1 million 279 thousand consumers, do not have an electricity supply.
"Energy engineers are working, first, we will resume electricity supply to water and heat generating enterprises, then to the residential buildings. It is too early to make predictions, but we really hope to be able to resume energy supply by the end of the day," reported Syniehubov.
Meanwhile, citizens are invited to the Invincibility Points, where they can get warm, have a cup of tea, charge their telephones and connect to the Internet.
Follow us on Twitter and LinkedIn for more news, stories, and field reports by Kharkiv journalists.