Art Installation Dedicated to Poland-Ukraine Friendship Appeared in Kharkiv – Photo
15.12.2022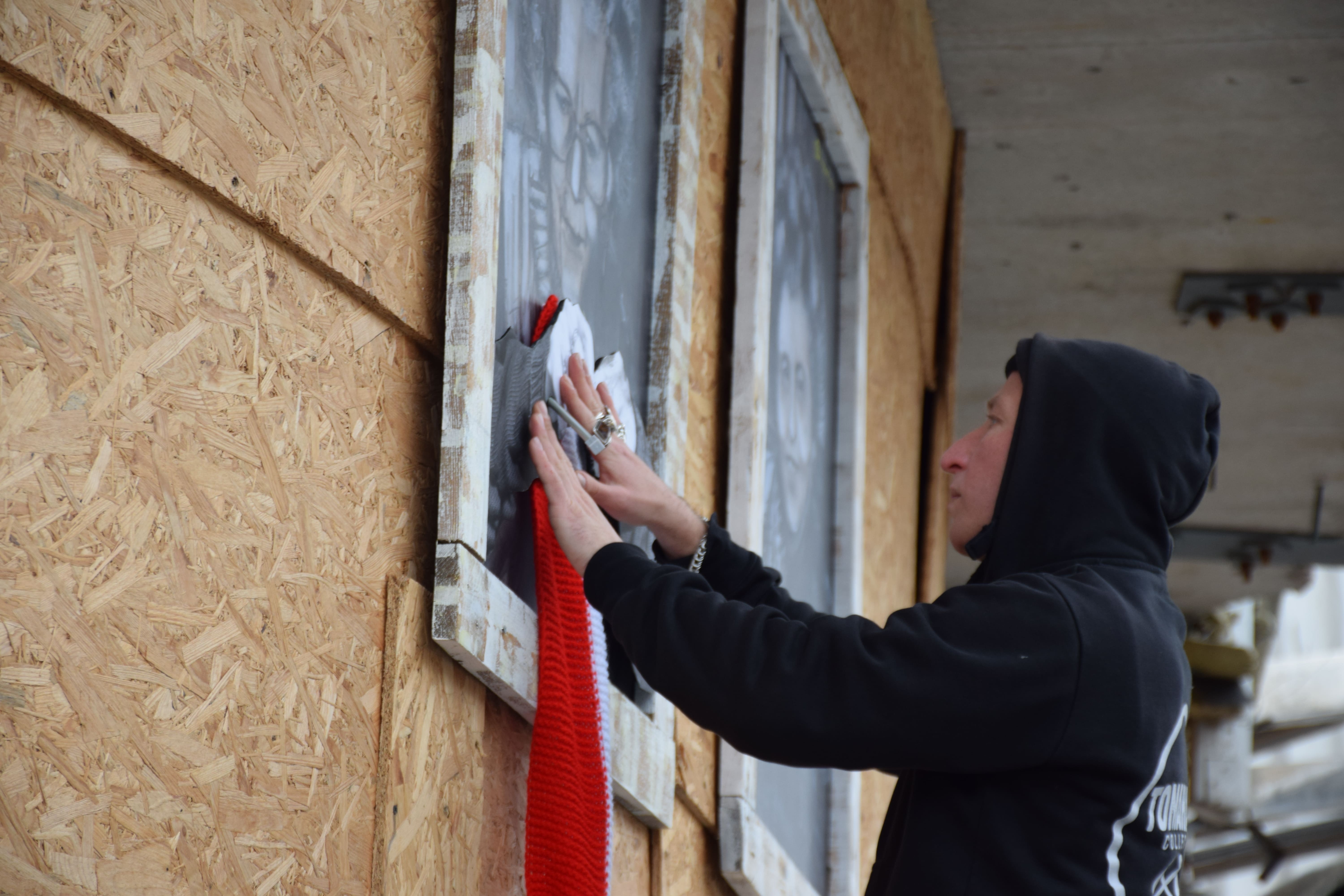 Installation dedicated to the friendship between Poland and Ukraine / Denys Glushko, Gwara Media
The art performance opened on the wall of the office building in the city center, which was destroyed by a Russian missile.
Two paintings by Polish artist Maciej Wogel, who is known as the "Polish Banksy". They depict two grandmothers weaving together a warm scarf in the colors of Ukrainian and Polish national flags.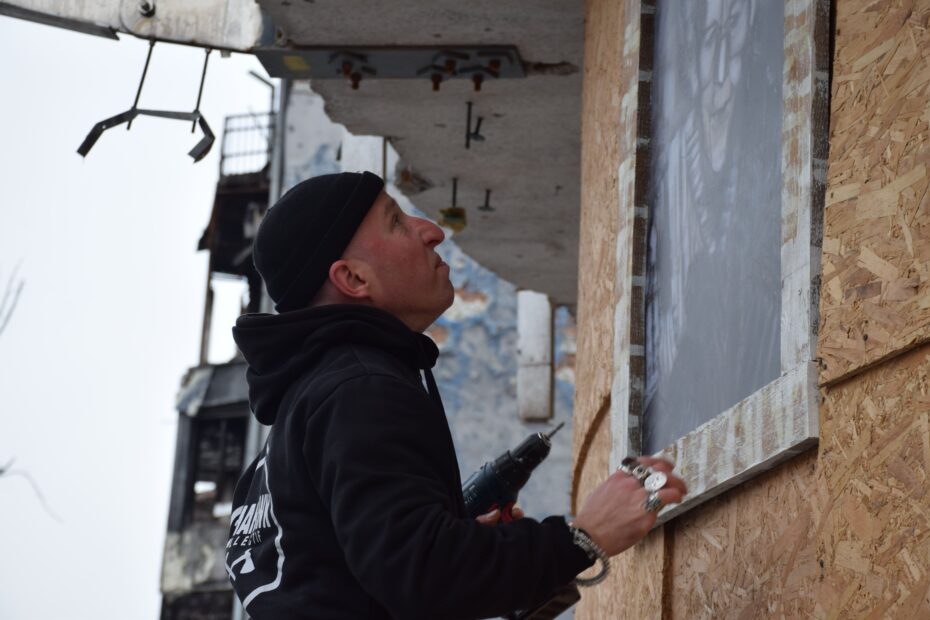 "We have been choosing a place to install this work for a long time. The idea is that I give the helmet to the Polish side. And if everything works out, this helmet will be replaced with a radio amplifier for a radio, a monocular and a thermal imager for the Ukrainian military. The helmet was provided by the SSO fighters, it is a Russian item. There are holes there, the bullet passed through. The guys handed it over, and I made an inscription "The occupier lost his head from the beauty of my land", says Kharkiv artist Hamlet Zinkivsky.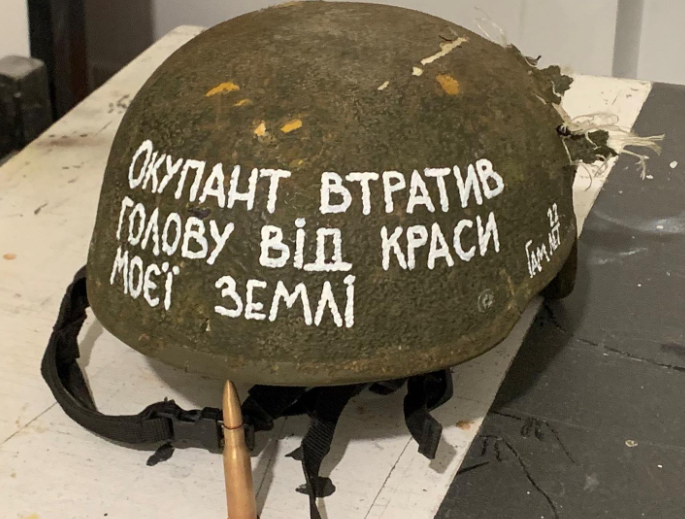 Initially, the artists wanted to find a place where the artwork would be watched and nothing happened to it. However, it is important for the author that people around see the performance, even if it will not be in this place for long.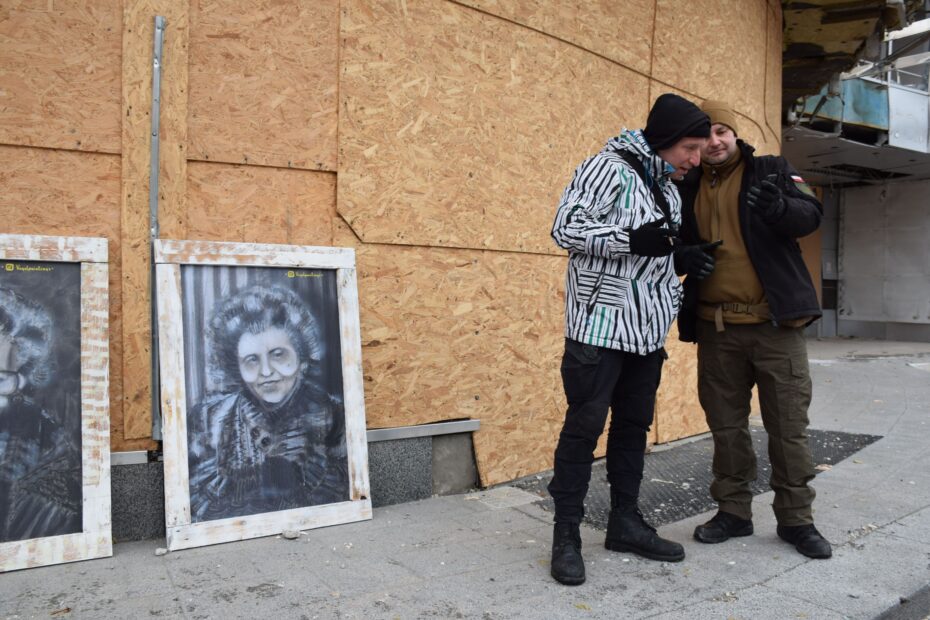 Polish philanthropist Piotr Kaszuwara helped Hamlet to install the pictures. According to him, the event is an important one, which shows the relations between two close nations.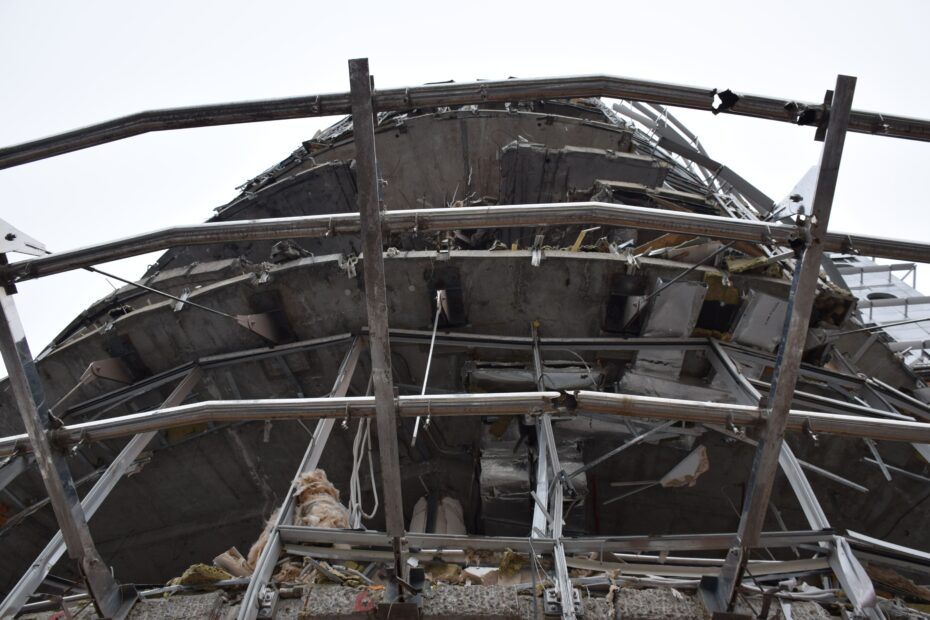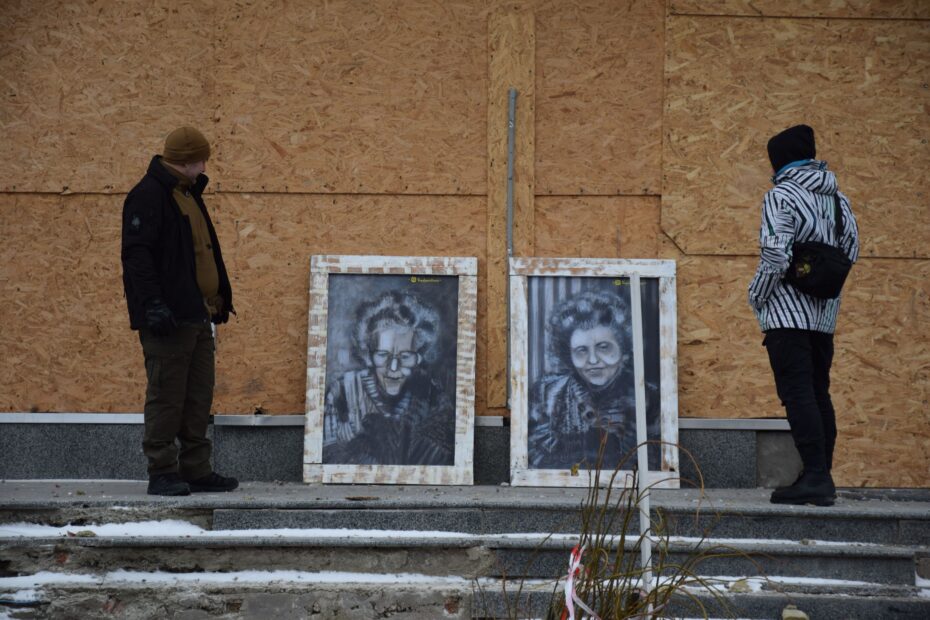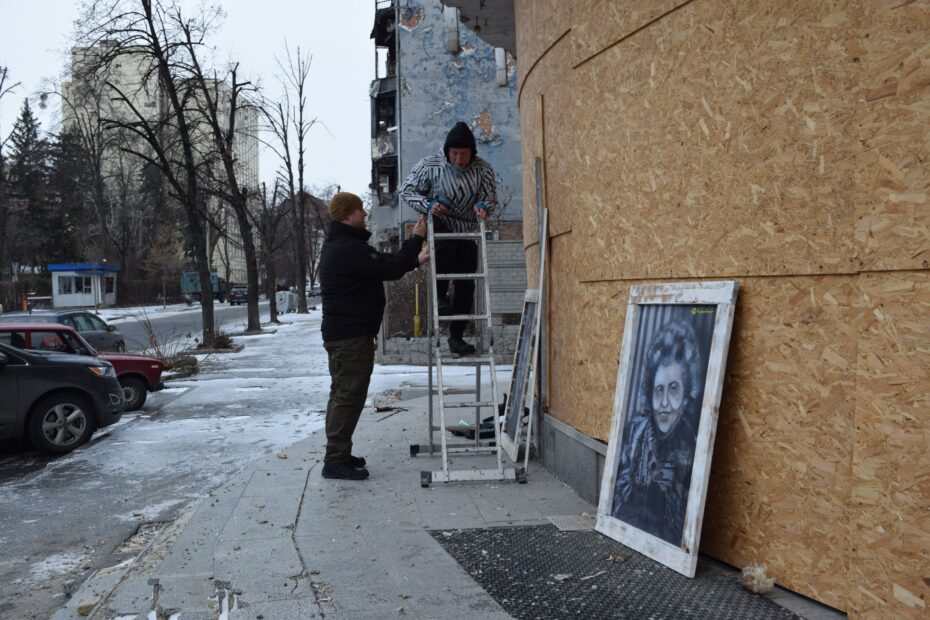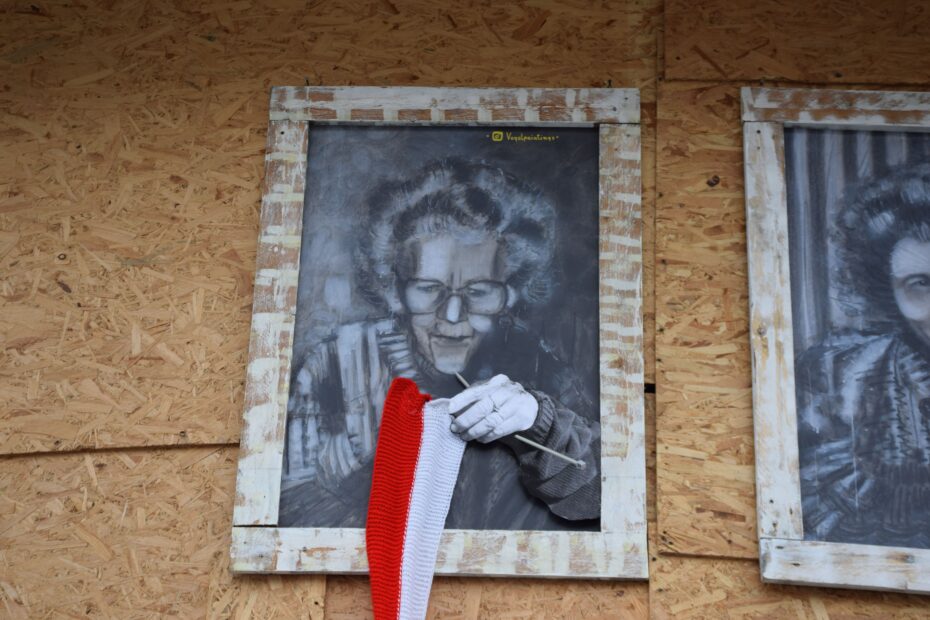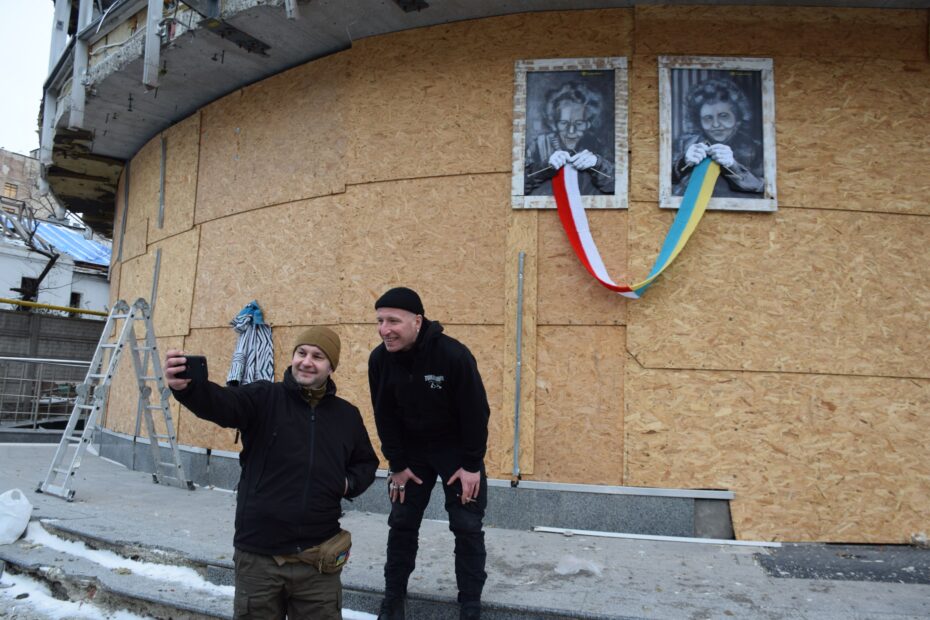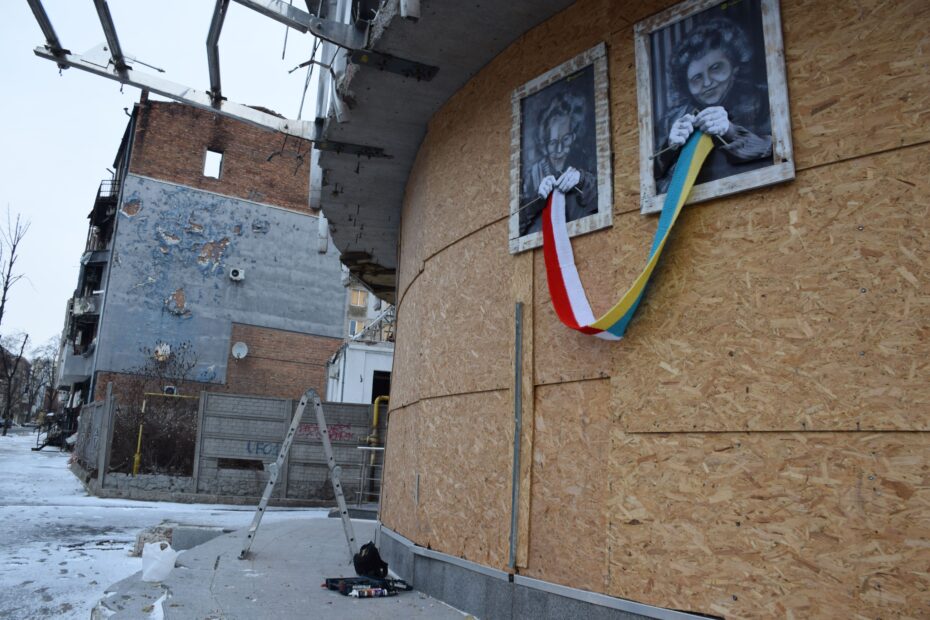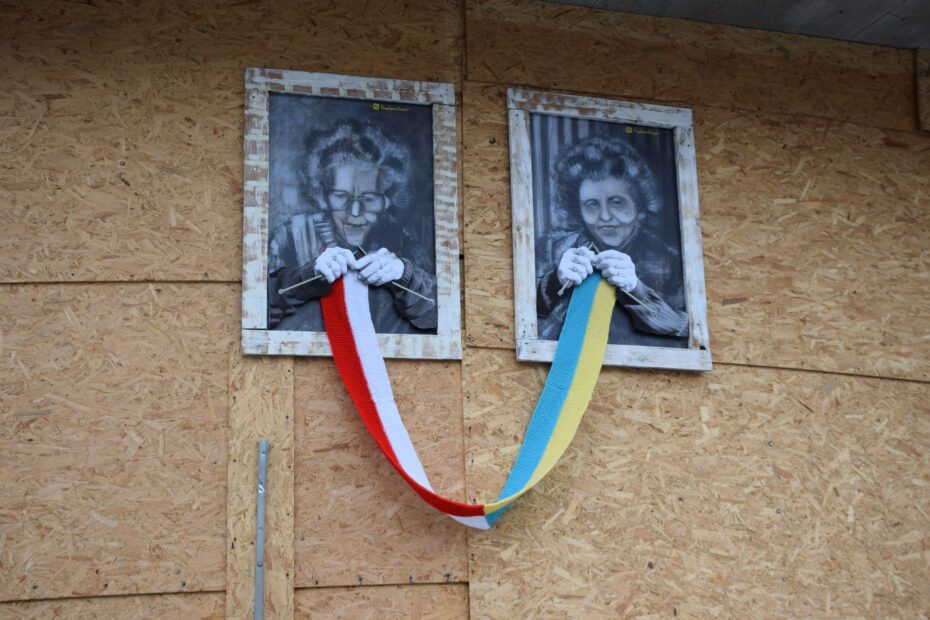 Follow us on Tik Tok and Twitter for more news, stories, and field reports by Kharkiv journalists.