PEN Berlin Raised Funds for Kharkiv Oblast
09.01.2023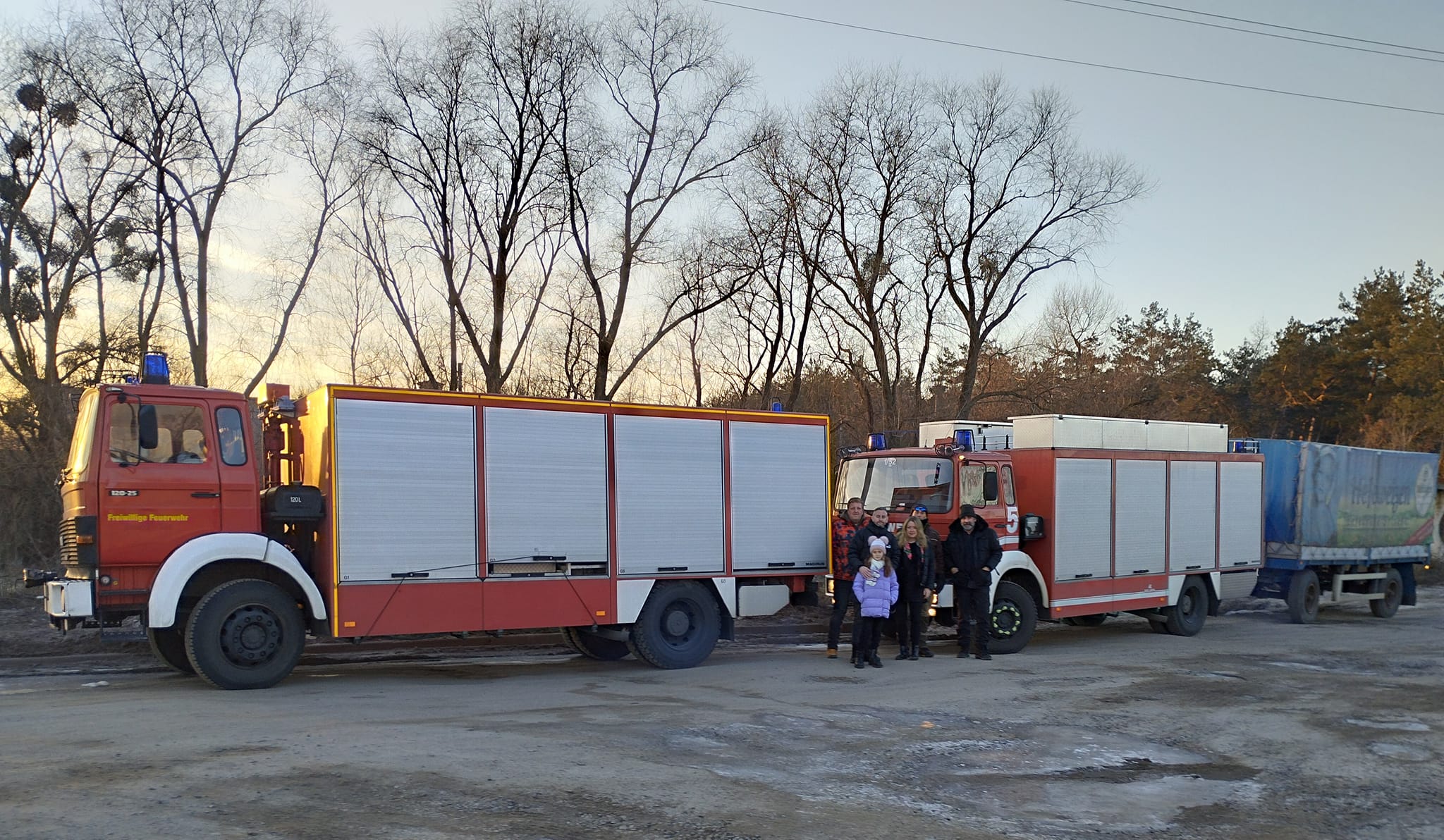 Humanitarian aid for Kharkiv Oblast / Photo: Serhii Zhadan`s Facebook
The writer's association PEN Berlin raised funds for the communities of Kharkiv Oblast and purchased two fire engines and a trailer with power generators. This was reported by Kharkiv writer and musician Serhii Zhadan.
"We will distribute [the purchased goods] to the communities. Huge thanks to everyone who currently supports and helps Ukrainians. Thanks to the German PEN members who help the civilian population of Kharkiv Oblast. We will stand up and protect our country!" wrote Zhadan on Facebook.
According to PEN Berlin, two fire trucks, generators, and drinking water tanks have already arrived in Kharkiv. Spare tires, packing materials, and tools were also delivered to the city.
"PEN Berlin spokesperson Deniz Yücel and co-initiator Liane Bednarz today handed over urgently needed supplies to our Ukrainian colleague, writer, musician, and German Peace Prize laureate Serhii Zhadan: Two IVECO fire-fighting trucks, each with a 20kVA generator, a trailer with twenty-eight 8kVA diesel generators, one 50kVA diesel generator, two 6.6kVA gasoline generators, 6x6kW construction heaters, and seven 1000-liter frost-proof drinking water tanks," the message reads.
The fire trucks with the water tanks and generators will be sent to where they are needed most: the large generator can supply an entire hospital or school, while the smaller ones meet the energy requirements of a residential building and could power warming rooms for many people, including media use and cell phone charging.
"In the Kharkiv region in eastern Ukraine, the Russian army has largely destroyed the infrastructure since the beginning of the war. Even after liberation last September, the people lack everything, especially water, electricity, and heat. When the delivery was handed over, the temperature in Kharkiv was 10,4 degrees Fahrenheit; it can get even colder there in winter."
The funds were collected through the charity action initiated in November by writer Ralf Bönt and publicist Liane Bednarz, in cooperation with PEN Berlin, of which both are members. The campaign is being extended "with the kind support of the Börsenverein des Deutschen Buchhandels" until Feb. 23. "By then we hope to be able to send a second, similar transport to eastern Ukraine," add the organizers.
In October, Ukrainian writer, translator, and musician Serhii Zhadan got the German Booksellers' Peace Prize 2022 as a person who "has made an outstanding contribution to the promotion of the idea of peace through his or her activities in the fields of literature, science, and art".
Follow us on Twitter and LinkedIn for more news, stories, and field reports by Kharkiv journalists.