Bernard-Henri Lévy Presents Film "Slava Ukraini"
28.02.2023
Bernard-Henri Lévy / mkip.gov.ua
The French director, philosopher, writer, and playwright Bernard-Henri Lévy dedicates the second documentary to Ukraine. The events of the film begin in Kharkiv.
This was reported by the Ministry of Culture and Informational Policy of Ukraine.
On Feb. 26, the documentary "Slava Ukraini", the second part of Levy's film "Why Ukraine", premiered in Kyiv. The first part showed the beginning of a full-scale war, while the second part is devoted to the Ukrainian army's counter-offensive.
The movie was shot as a travelogue showing the hot spots. The events of the film begin in Kharkiv and end in Kherson. Moreover, the documentary includes scenes from Bakhmut, Lyman, Ochakiv, and Zaporizhzhia NPP. The soundtrack for the film was written by the leader of the band "Okean Elzy" Sviatoslav Vakarchuk.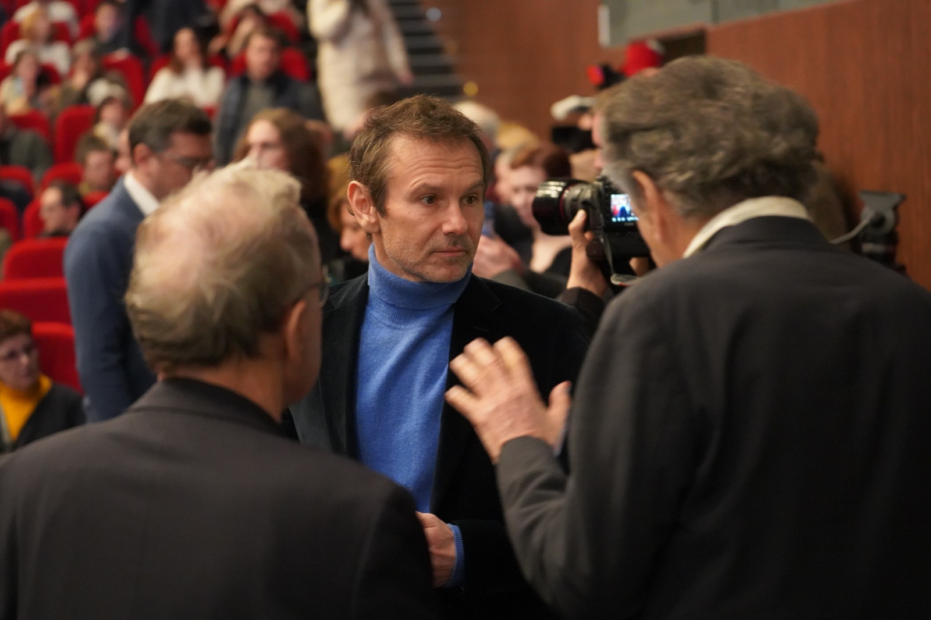 "I want to thank all the men and women we met during the 12 months of the war. I and the team tried to be with you as much as possible. Many of you are present here now. And I am very glad. We created this film, but you made it," said the film director.
The film premiere in Kyiv was attended by Minister of Culture Oleksandr Tkachenko, Minister of Foreign Affairs Dmytro Kuleba, Minister of Defense Oleksii Reznikov, and Ukrainian military personnel with their families.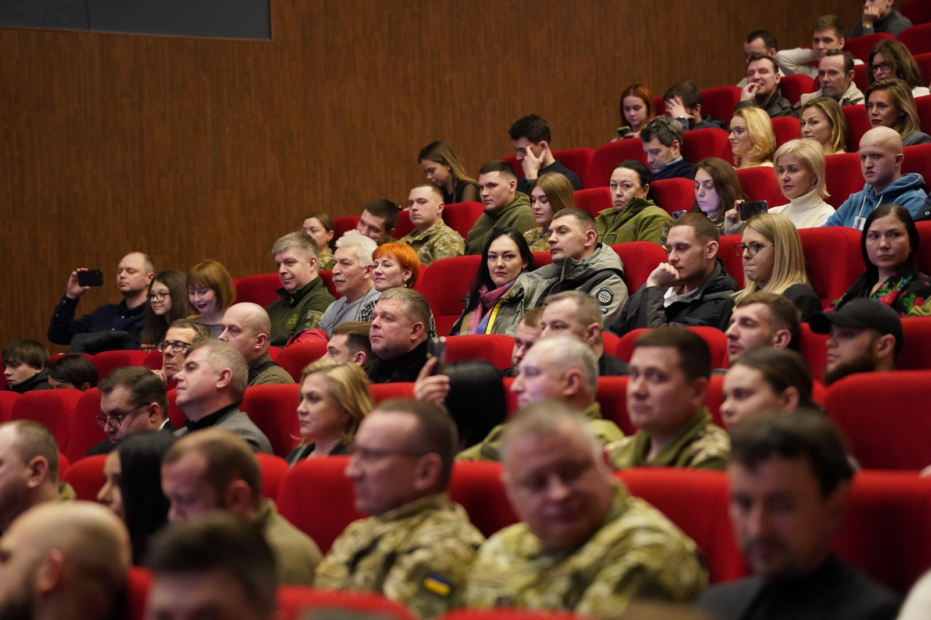 The film can be watched in French cinemas from Feb. 22. It is planned to be premiered in all European countries and the US Congress. It is also planned to be shown in Ukrainian cinemas.
Levy promised to hand over the fee he would receive from the film's release to the Olena Zelenska Foundation.
Earlier, the film "20 Days in Mariupol" by Kharkiv photojournalist Mstyslav Chernov was awarded at the Sundance Film Festival.