Zelenskyy Awarded Medics and Wounded Soldiers in Kharkiv Oblast
07.12.2022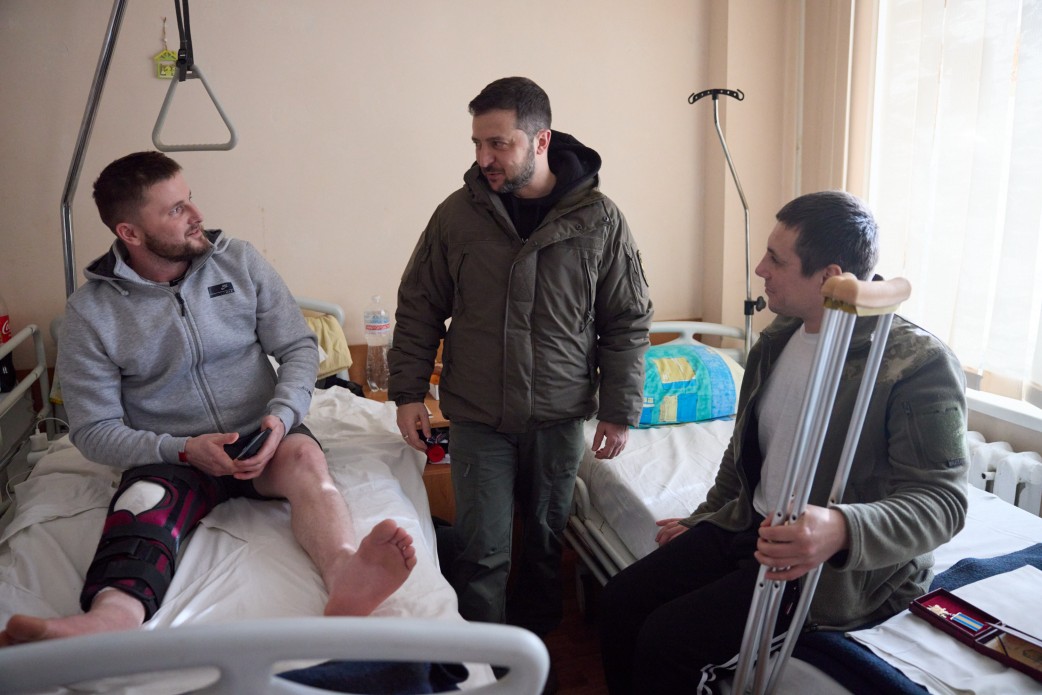 Volodymyr Zelenskyyy in the hospital with wounded soldiers / president.gov.ua
On Dec. 6, President of Ukraine Volodymyr Zelenskyy visited the hospital where the wounded servicemen are treated and congratulated them on the Day of the Armed Forces of Ukraine.
Zelenskyy presented state awards to the combat medics.
"Congratulations on this important holiday! Thank you very much for saving our warriors, and helping our heroes to survive. And on this day, I would like to wish health to the people who support the health of our military. Take care of yourself, as you are protecting Ukraine."
After talking with the doctors, Zelenskyy learned about the condition of the wounded defenders. "In particular, high rates of resuscitation of military personnel who had been in a state of clinical death were noted."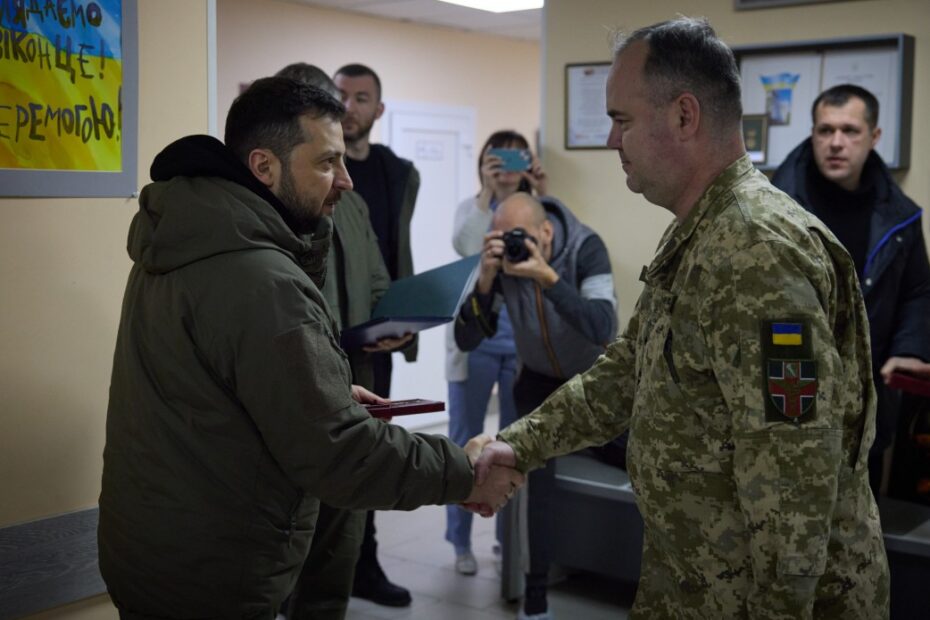 Moreover, Zelenskyy visited the servicemen and presented them with state awards.
Earlier, it was reported that the hospitals in Kharkiv Oblast would receive 360 ​​beds and anesthesia machines from Nuremberg, Germany.
Follow us on Twitter and LinkedIn for more news, stories, and field reports by Kharkiv journalists.