Nuremberg to Help Hospitals in Kharkiv Oblast
05.12.2022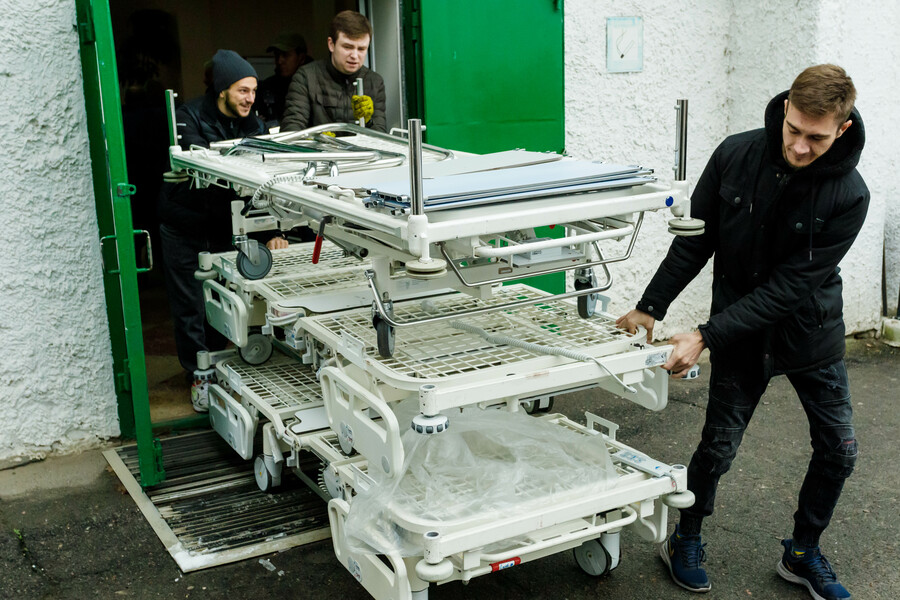 Functional hospital beds / kharkivoda.gov.ua
Hospitals in Kharkiv Oblast will receive 360 ​​beds and anesthesia machines from Nuremberg, Germany.
The first 65 beds and 2 anesthesia machines have already been transferred to the medical institutions of Kharkiv Oblast.
In the first place, the equipment will be handed over to the hospitals in the de-occupied territories and the areas most affected by Russian missile attacks.
"These are three-section functional beds. They are equipped with electronic control, which allows the patient to feel more comfortable in the hospital bed, and to avoid bedsores," said Zhanna Ovcharova, the acting director of the Regional Military Administration Health Care Department.
The first 30 functional medical beds with mattresses have already been installed in Balakliia hospital.
"The occupiers took away and destroyed almost all the equipment, all the beds. And while retreating, they fired at the hospital buildings," the Balakliia City Council reported.
Earlier, Olena Zelenska Foundation announced a fundraiser for the Izium hospital restoration.
Follow us on Twitter and LinkedIn for more news, stories, and field reports by Kharkiv journalists.