Serhii Zhadan Named One of the Cultural Figures of the Year by Frankfurter Allgemeine Zeitung
05.12.2022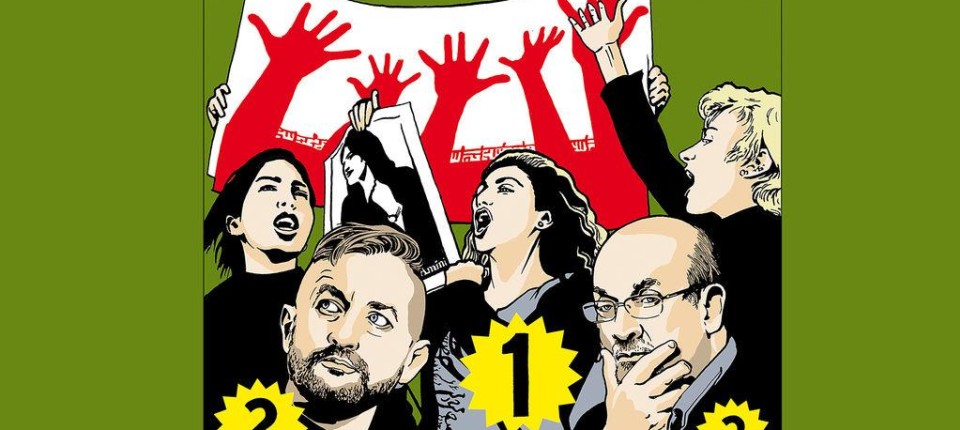 List of cultural figures from Frankfurter Allgemeine Zeitung / www.faz.net
German online media Frankfurter Allgemeine Zeitung published the rating of cultural figures of the year, in which Kharkiv writer, translator, and musician Serhii Zhadan took second place.
The first place was taken by Iranian women who dare to protest despite arrests and death sentences – journalists, sports coaches, schoolgirls, and housewives.
In third place is Salman Rushdie, a famous American-British writer of Indian origin, laureate of the Booker Prize in 1981. In August, an attempt was made on his life.
Zhadan took second place in the Cultural Figures of the Year list.
"Until Feb. 24, the day of the Russian attack, he was certainly the most famous Ukrainian writer of his generation, but since then he has become the face of the entire Ukraine, which is resisting. Out of this resistance, Zhadan speaks not only to the world, reporting on horrors and crimes against humanity, but he also speaks first of all to his people," writes the editorial office.
Frankfurter Allgemeine Zeitung is a daily national business newspaper. It is one of the most important media outlets in Germany.
Earlier, Serhii Zhadan got the German Booksellers' Peace Prize 2022.
Follow us on Twitter and LinkedIn for more news, stories, and field reports by Kharkiv journalists.