Children's Writer Volodymyr Vakulenko bid Farewell in Kharkiv
07.12.2022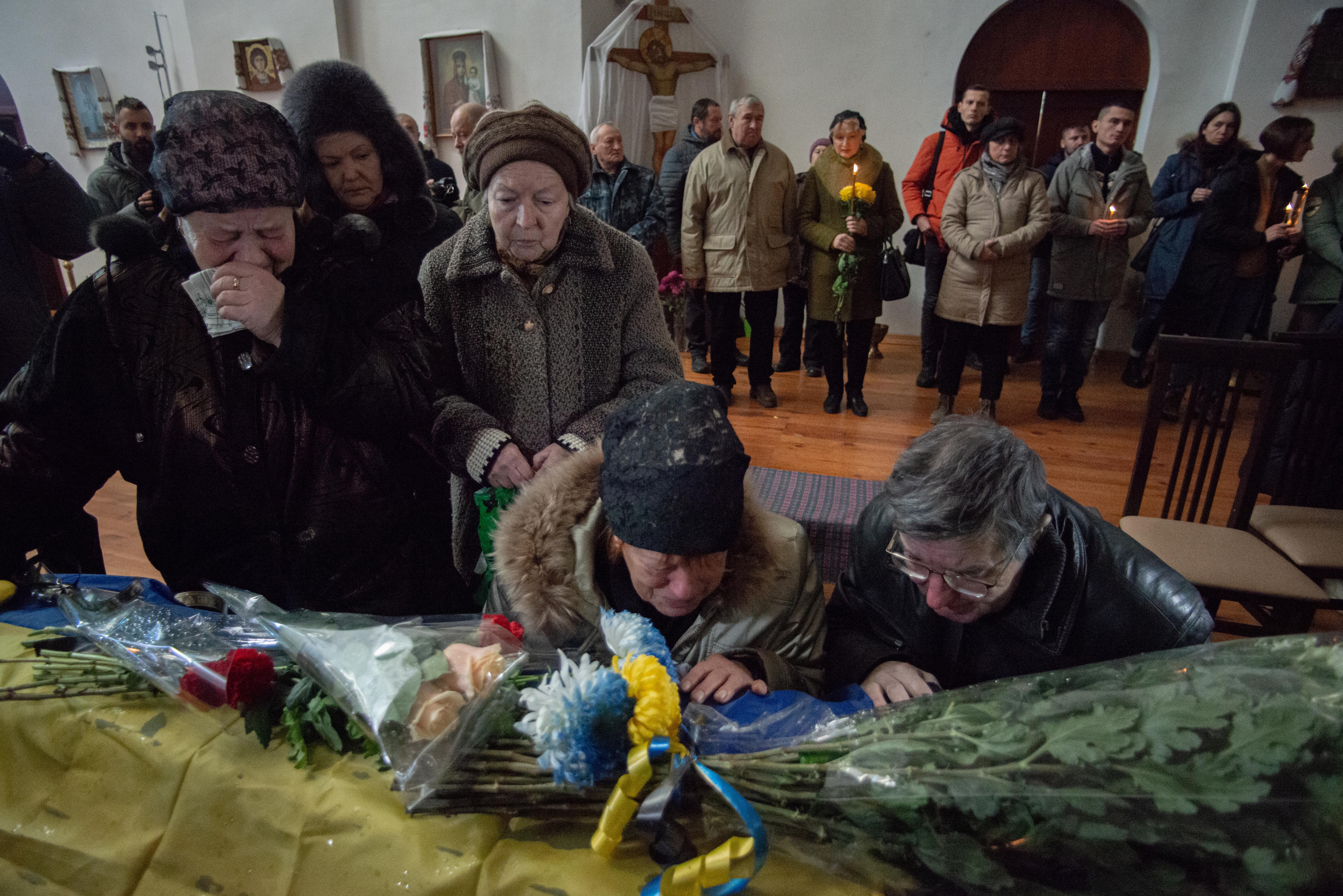 Volodymyr Vakulenko's family / Oleksandr Magula, Gwara Media
On Dec. 6, Kharkiv said a final goodbye to children's writer Volodymyr Vakulenko, who was killed by the Russian military in Izium during the occupation.
His 14-year-old son Vitalii, relatives, and friends came to the ceremony in the Saint Demetrius Church.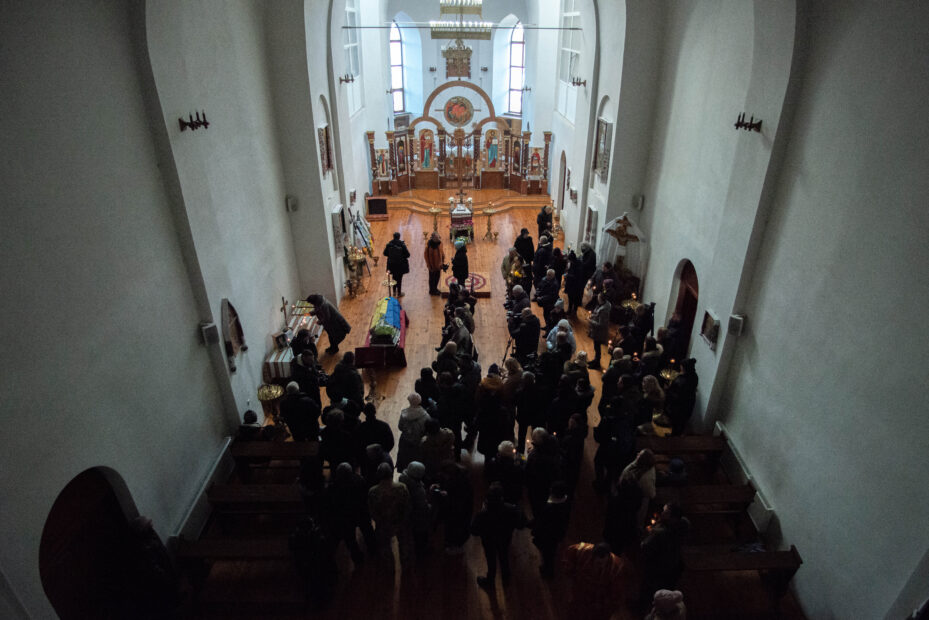 Volodymyr lived in the village of Kapitolivka near Izium with his 14-year-old son, a person with autism. The Russian occupiers kidnapped the writer in March, and his fate remained unknown until the end of November. For months, his family, Truth Hounds investigators, fellow writers from the PEN Ukraine organization, journalists, and volunteers were searching for him. And only at the end of autumn, did the writer's parents learn that their son had been killed and buried in the Izium forest.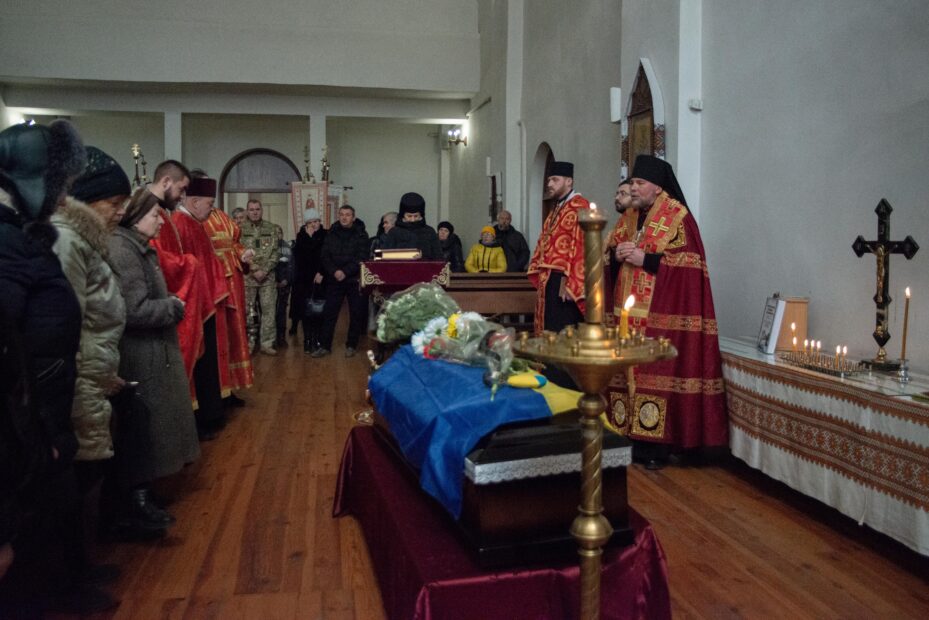 Kharkiv police received photo evidence and the results of a DNA analysis, which indicate that the writer was shot with a Makarov pistol (a standard Soviet military semi-automatic pistol).
Vakulenko`s stepfather Vasyl Ihnatenko says that this is a very big loss for the whole family. The mother is left alone, and it is extremely difficult for Volodymyr`s son who has never separated from his father. The boy has a complex form of autistic disorder, he does not speak and needs constant care. Vasyl says his stepson believed in a free Ukraine and reflected that belief in his works.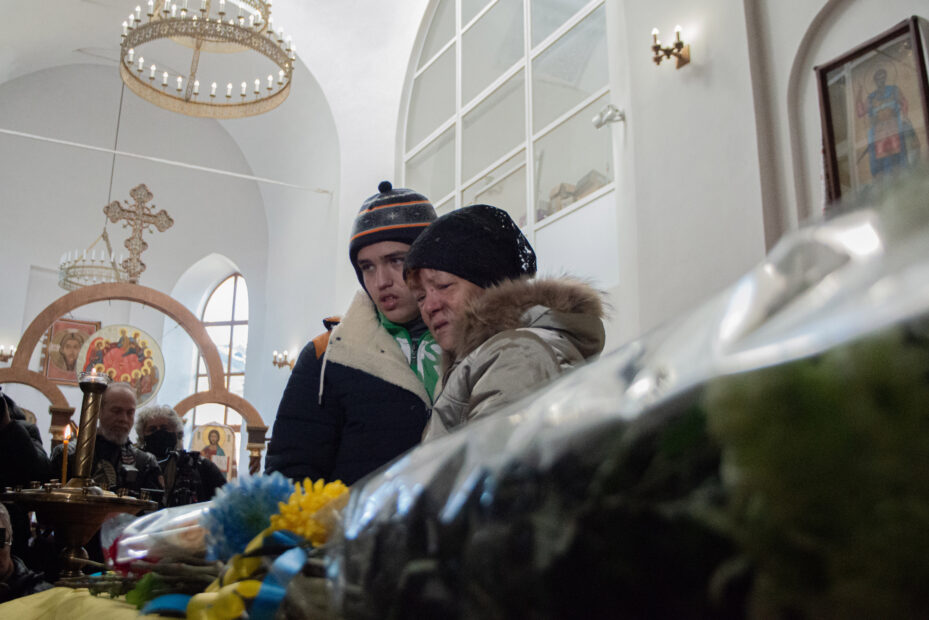 "As a publicist, he wrote very interesting articles. Although his poems were not long, they were meaningful," says the stepfather. "Read his "Daddy's Book", he wrote it for his son. These are not just poems, they are his soul. In his book, you can feel a father's love."
Vasyl also reported that the writer`s diary about the occupation in the Izium Oblast was handed over to the Kharkiv Literary Museum. I would like to leave here a line from this war diary, which was published with the permission of the writer's mother in the Left Bank media.
"You can get used to everything, what matters is who you remain at the end."
The writer`s mother Olena says that the most important thing for her now is to preserve the memory of her son.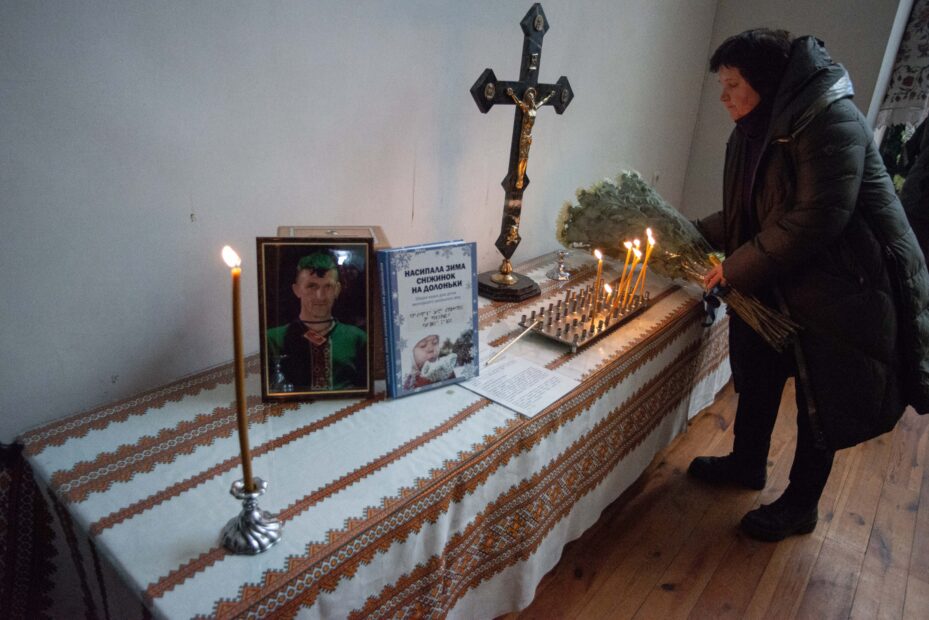 "Volodymyr was constantly searching for the truth, asking questions, never at rest. He had a complicated nature, but he treated everyone with respect and was a pleasant person to talk to," shares the memories of the writer his neighbor Volodymyr Tsyhalenko.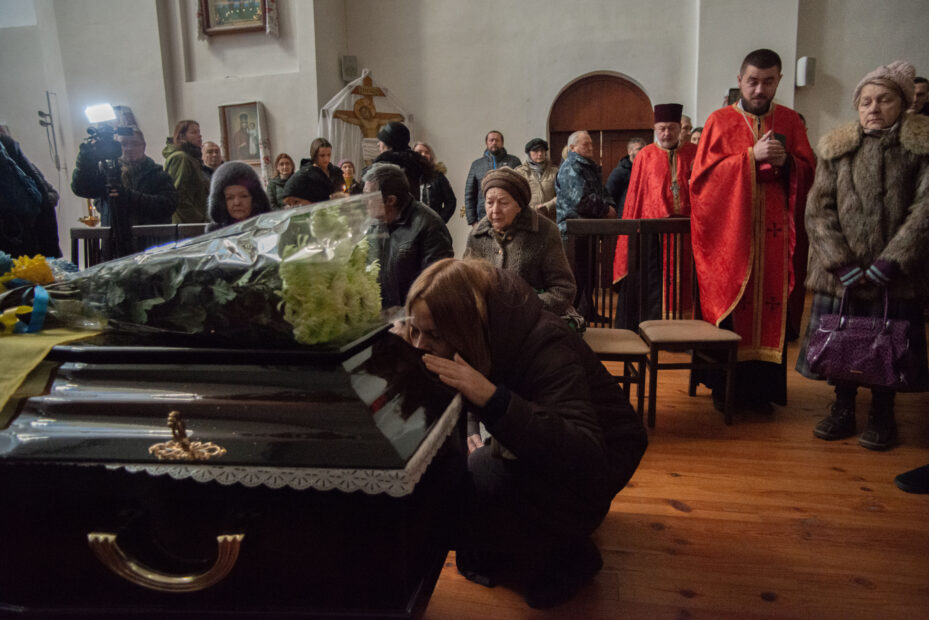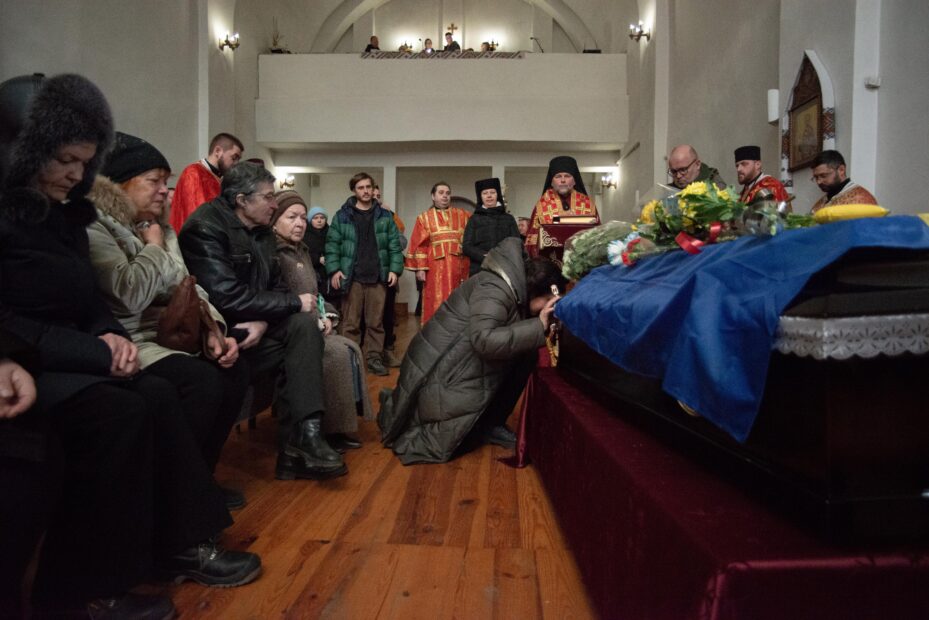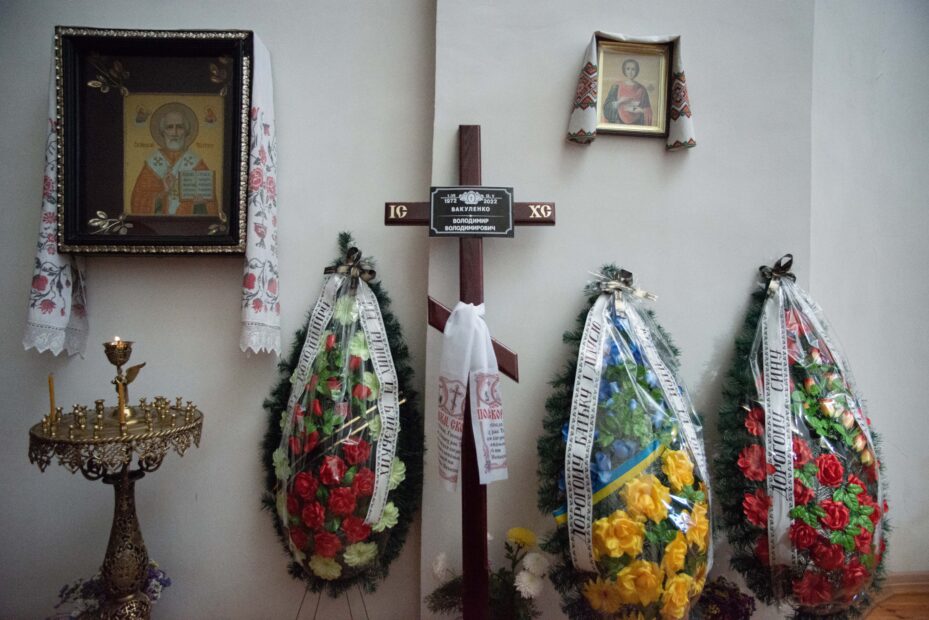 The writer was buried at Kharkiv City Cemetery No. 2.
Text by Daria Lobanok
Translated by Tetiana Fram
Follow us on Twitter and LinkedIn for more news, stories, and field reports by Kharkiv journalists.