Kharkiv Literary Museum Collects Books for Children from Liberated Territories
07.10.2022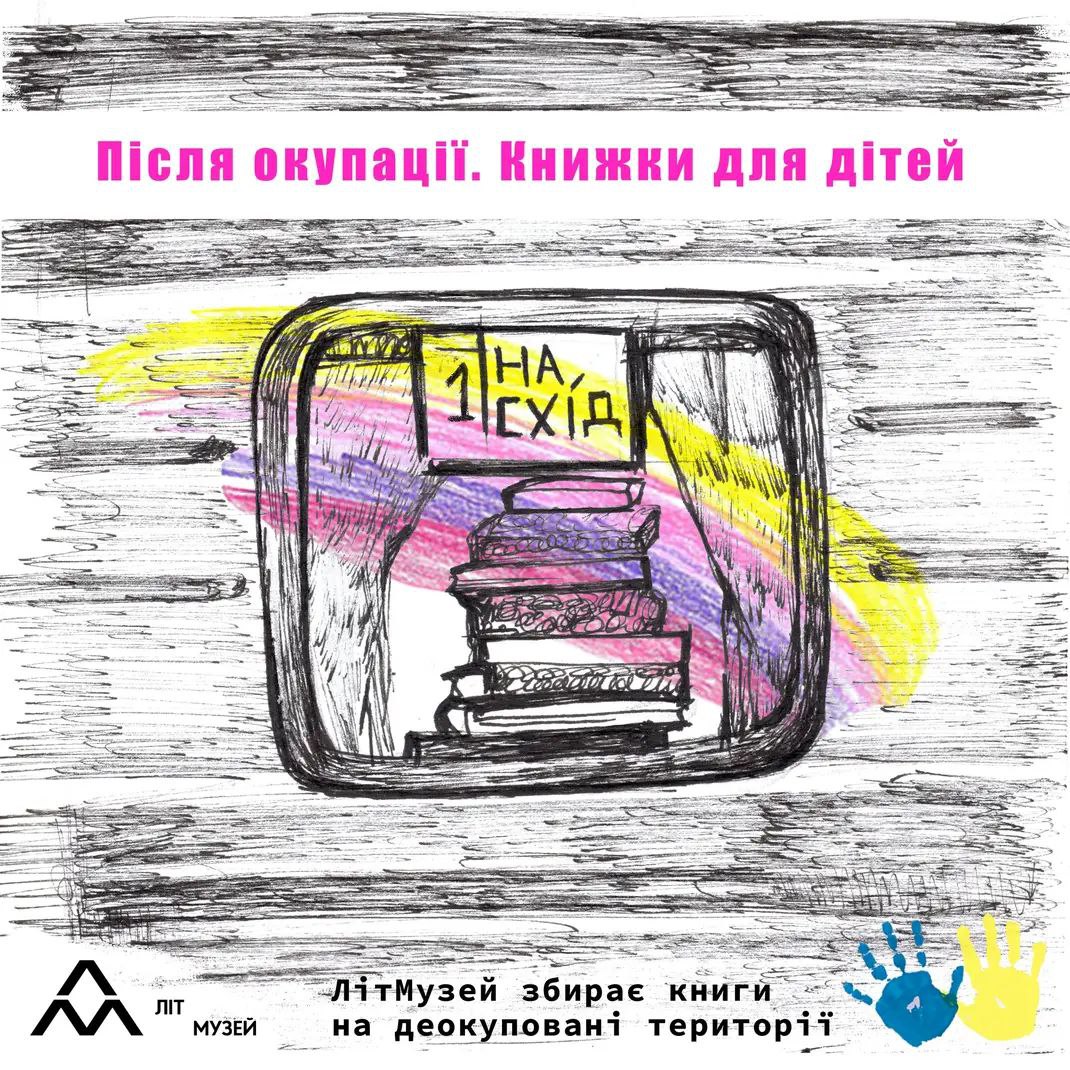 "After Occupation: Books for the Children" project / Image: Kharkiv Literature Museum`s Facebook
The "After Occupation: Books for the Children" project aims to collect books for children from the de-occupied settlements of Kharkiv Oblast. Kharkiv Literary Museum invited bookstores and publishing houses, publishers, and readers to join the initiative.
"At one of the online meetings Olga Riznychenko, our colleague who regularly visits the de-occupied territories to help the locals, said that the children of Kharkiv Oblast really wanted to read, but there were no books. She noted their wishes, gave us the list, and we decided to organize a large collection of the books," explains Kharkiv Literary Museum on Facebook.
According to the museum, many of the de-occupied settlements have no electricity or Internet, and the schools and libraries have been ruined by Russians. And there are many children who want to read.
"We decided to organize a charity initiative similar to the global social "Give what you can. Take what you need" project that has been working in Ukraine for 10 years. We ask you to "hang" not only books but also the school supplies, drawing and coloring kits".
The publishing houses, publishers, and bookstores joining the "After Occupation: Books for the Children" project can provide an opportunity to "hang" the book, which means buying it for charity. Anyone who wants to help can send the books to the Literature Museum or buy them in the stores or publishing houses that take part in the initiative. All the books will be sent to the children of the liberated settlements of Kharkiv Oblast.
Fairy tales, comic books, fiction, science fiction, fantasy, adventure stories, detective, love stories, historical literature, encyclopedias, and the Bible are on the children's wish list.
Meanwhile, the book "You Don't Know What War Is: The Diary of a Young Girl From Ukraine" by Yeva Skalietska from Kharkiv is published by Bloomsbury in the UK and by Union Square in the USA. The book will be released on Oct. 25 and is already available for pre-order on Amazon, the publishings` official websites, and in several bookstores.