Ukraine Found Sources for Starlink Financing
21.10.2022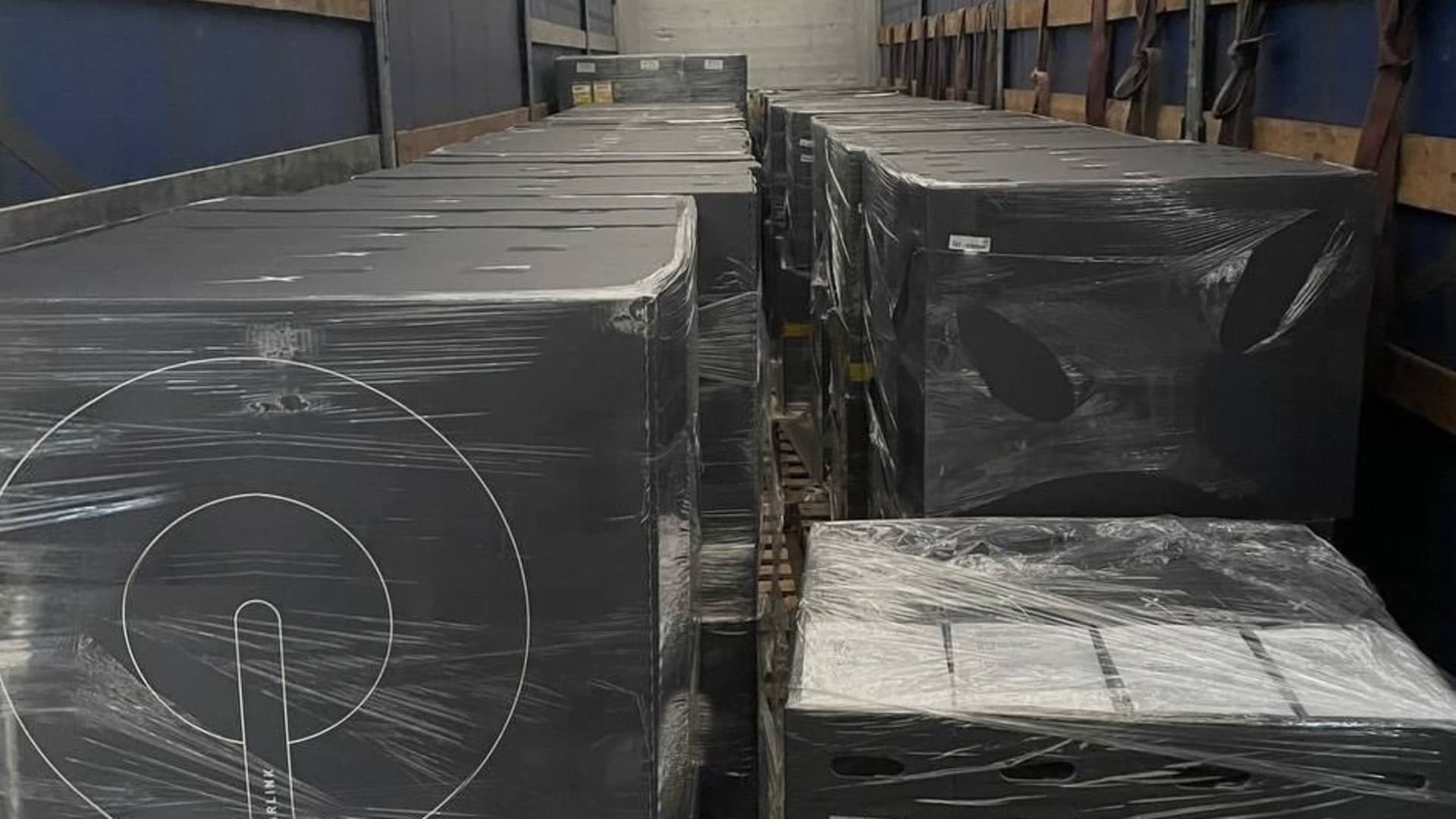 A shipment of SpaceX's Starlink satellite antennas, also known as terminals, arriving in Ukraine / Fedorov Mykhailo on Twitter
Ukraine has found at least three sources of funding for the Starlink satellite Internet.
This was stated by Defense Minister Oleksiy Reznikov in an interview with Politico.
If necessary, the Pentagon, the European Union and private donors are ready to finance the network. Reznikov also said that the Ukrainian authorities contacted SpaceX founder Elon Musk to resolve the issue of payment for the terminals.
Minister of Digital Transformation Mykhailo Fedorov also spoke with Musk.
"He is responsible for digitalization and has a direct connection with Elon Musk. They have personal communication, and Mykhailo was very positive about the situation during their last discussion of this issue," Reznikov said.
There are other options for service providers besides SpaceX. Although, Starlink operates in Ukraine on a scale much larger than any other Internet provider.
On the other hand, California-based satellite communications company Viasat has stated that it would provide support in Ukraine and the region, including free public Wi-Fi for Ukrainian refugees in Slovakia.
Earlier, Elon Musk's SpaceX company warned the Pentagon that it may stop funding Starlink satellite communications in Ukraine if the agency refuses to pay tens of millions of dollars monthly. Subsequently, Elon Musk changed his mind and declared that he would continue to finance Starlink services.