Police Officers Patrol on the Trophy Tigr During Kharkiv City Day
23.08.2022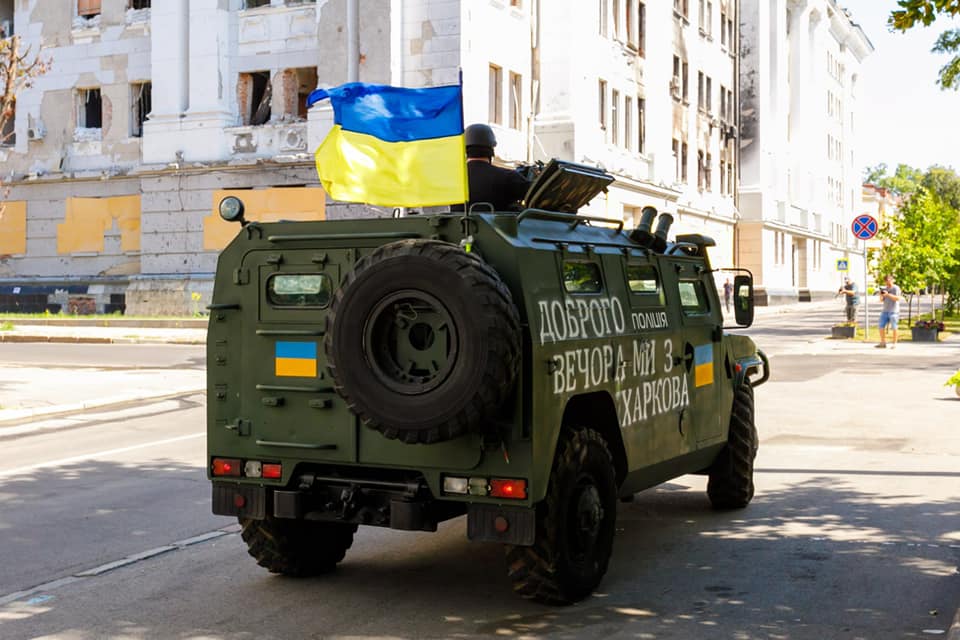 Ukrainian Armed Forces seized the Russian occupiers' Tigr at the beginning of the full-scale invasion in March.
"It is symbolic that this car is becoming a part of Police fleet on Kharkiv City Day and National Flag of Ukraine. Believe me, over time there will be even more such trophy equipment," Kharkiv RMA head Oleh Synyehubov declared.
Volodymyr Tymoshko, the head of National Police in Kharkiv region, thanked the Kharkiv Regional Military Administration management for their support in repairing this car and handing it over to the police.
"This vehicle traveled from Belgorod to our Ukrainian city of Kharkiv. The occupiers who were destroying our city rode on it. And it will be a big help to our heroes. It is our flag that we now see on cars," said the policeman.
Also on the boards of the trophy Russian "Tigr" was written: "Good evening, we are from Kharkiv."
The Tigr special purpose armored vehicle is designed to carry troops, escort and protect columns, patrol, and support units with fire. It is stated that the armor of the vehicle body provides protection against firearms, including bullets AK-74 and SVD rifles. The vehicle also has some mine protection. The Tiger armored vehicle is capable of speeds up to 90 km/h on the highway. It costs approximately $80 000-100 000.