Kharkiv Under Attack: Russians Hit Vovchansk on March 14
14.03.2023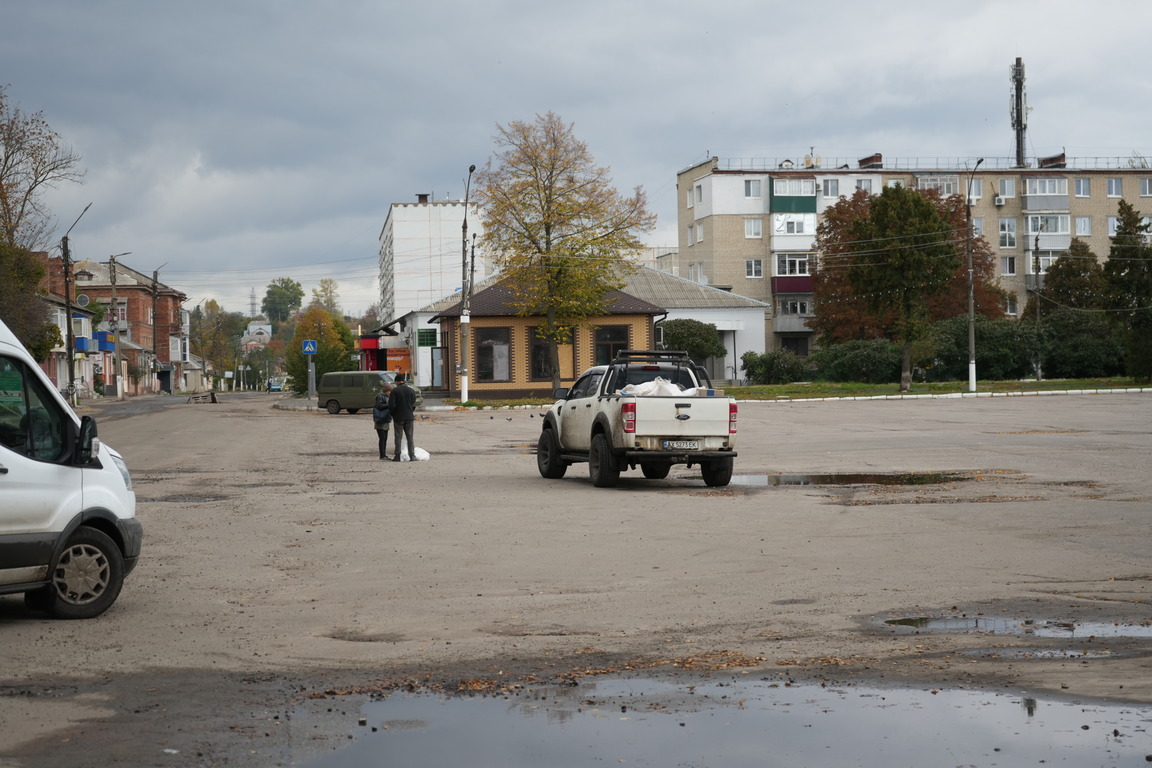 Vovchansk town center / Serhii Prokopenko, Gwara Media
On March 13-14, Russians shelled at least 12 settlements in Kharkiv Oblast.
Kharkiv Regional Military Administration: Russian attack kills a woman in Vovchansk
On March 14, around 10 a.m. Russians shelled Vovchansk's civilian infrastructure. An enemy projectile hit a civilian car. A 55-year-old woman who was in it died on the spot.
At least four private residential buildings and the fire-rescue unit of the State Emergency Service were damaged in Vovchansk. Two rescue vehicles were destroyed.
On March 13, a 41-year-old woman and a 51-year-old man got shrapnel wounds in Hryanykivka in the Kupiansk district. The civilians have been evacuated from the settlement and hospitalized. Doctors assess their condition as moderate.
As of March 13, the electricity supply has been restored for about 170,000 consumers in the liberated territories in Kharkiv Oblast. Repair works are significantly complicated due to active hostilities and large-scale mining of populated areas. However, the energy workers resume electricity supply for 250-300 consumers daily.
The enemy continues shelling the border settlements of the Kupiansk, Chuhuiv, and Kharkiv districts of Kharkiv Oblast. On March 13, Vovchansk, Kupiansk, Dvorichna, Strilecha, Krokhmalne, Hryanykivka, and other towns and villages were under the occupiers` fire.
General Staff: Russians tried to advance on Slobozhanskyi and Kupiansk axis
The Russians attempted to advance on Dvorichna and Hryanykivka on March 13-14. Ukrainian defenders repelled the invaders' attacks.
The enemy attacked at least 12 settlements in Kharkiv Oblast.
Kharkiv Mayor Ihor Terekhov: the electric city transportation is planned to be restored on March 15
Kharkiv continues to overcome the consequences of the missile strikes on March 9.
The entire city bus fleet of 104 vehicles currently operates on the routes.
Kharkiv metro resumed work on March 12, but reviving ground electric transport remains problematic. Trams and trolleybuses currently do not operate in Kharkiv.
"There is voltage instability. We had to stop the metro line today, but it now works normally. We expect electric transport to be back on city routes on Wednesday morning," said the mayor on March 13.
The street lighting is not connected to the massive shelling of Ukraine. If the security situation allows, the lights will be turned on the city streets.
Kharkiv Anti-Corruption Center:
The technical inspection of buildings damaged by Russian shelling cost the Department of Housing and Communal Services of Kharkiv City Council more than UAH7,7 million (~$209,000).
More than 100 agreements were made for house inspections.
Earlier: The occupiers committed about a quarter of recorded war crimes in Ukraine in the Kharkiv Oblast, spokesperson for the Kharkiv Regional Prosecutor's Office, Dmytro Chubenko, reported during a national telethon.
Follow us on Twitter and LinkedIn for more news, stories, and field reports by Kharkiv journalists.
Please, support our work and help us remain independent.