Kharkiv to Partially Restore Street Lighting for the First Time since Outbreak of War
07.03.2023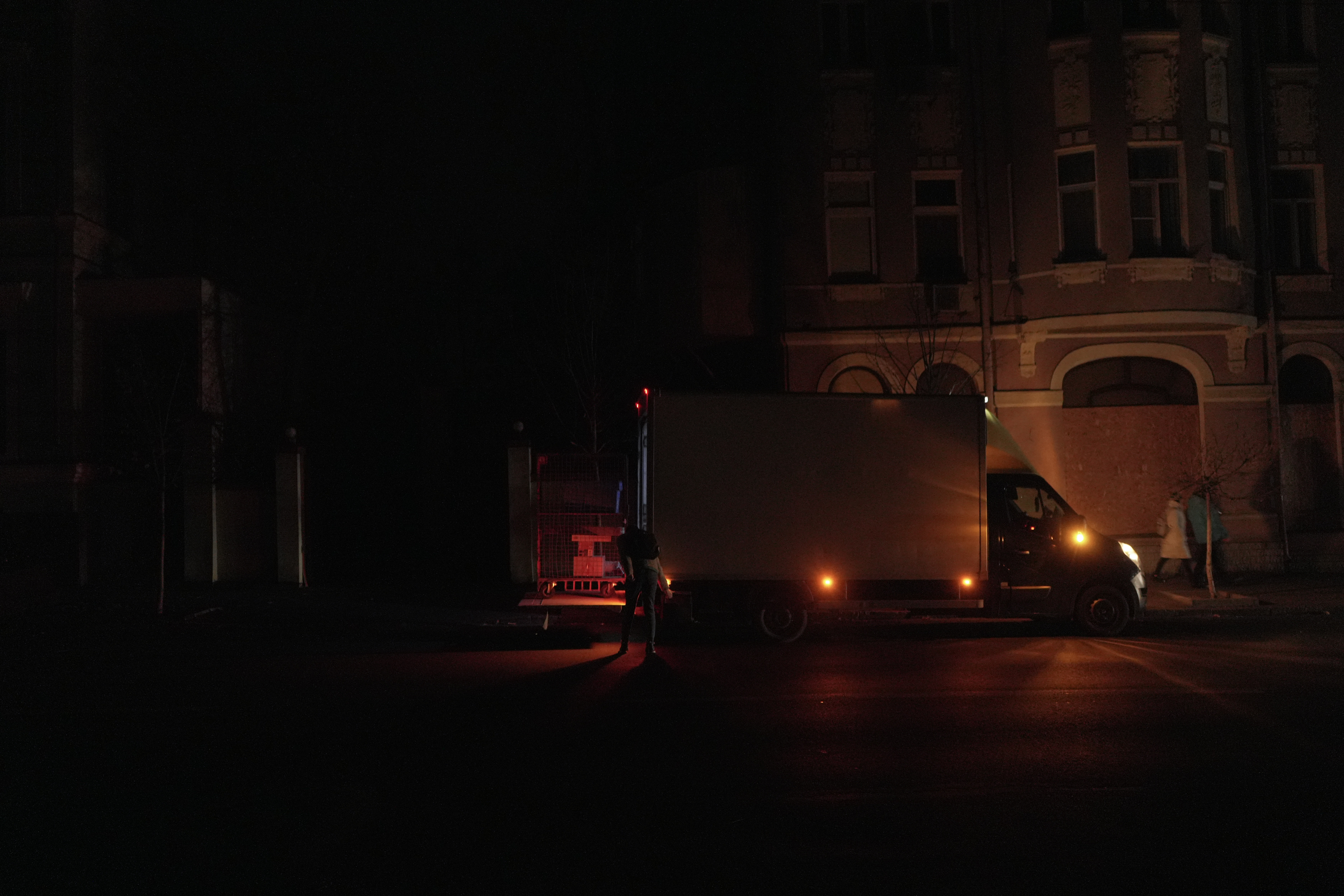 Nova Poshta postal service keeps shipping the Kharkiv residents` parcels despite the total blackout / Photo: Oleksandr Magula, Gwara Media
This evening, on March 7, the city authorities are going to light up the central highways and the most congested roads in a test mode, the Kharkiv mayor announced.
This evening, the lights will be switched on in a test mode – from 18:00 to 19:30. Gradually, the coverage areas will expand.
"For more than a year now, the only light source in Kharkiv at night has been mainly car headlights. During this time, there have been many road accidents that have injured people. I know this because I have heard many times that it is difficult for people in Kharkiv to move around the city when it gets dark. And today Kharkiv will finally have street lighting. I am convinced that this is a positive step that will contribute to the safety of Kharkiv residents and reduce the number of road accidents," said Kharkiv city mayor Ihor Terekhov.
Firstly, the lights have been returned to 21 pedestrian crossings.
Since the beginning of the full-scale invasion, there has been no light on the streets of Kharkiv. Last spring, this did not cause much concern, as the curfew began after dark, so there were few people on the streets and the city's residents did not exceed half a million. But now the population is over a million, and the traffic is quite intense, so the number of accidents has increased.