UN: Almost 22,000 People to Become Victims of War in Ukraine
14.03.2023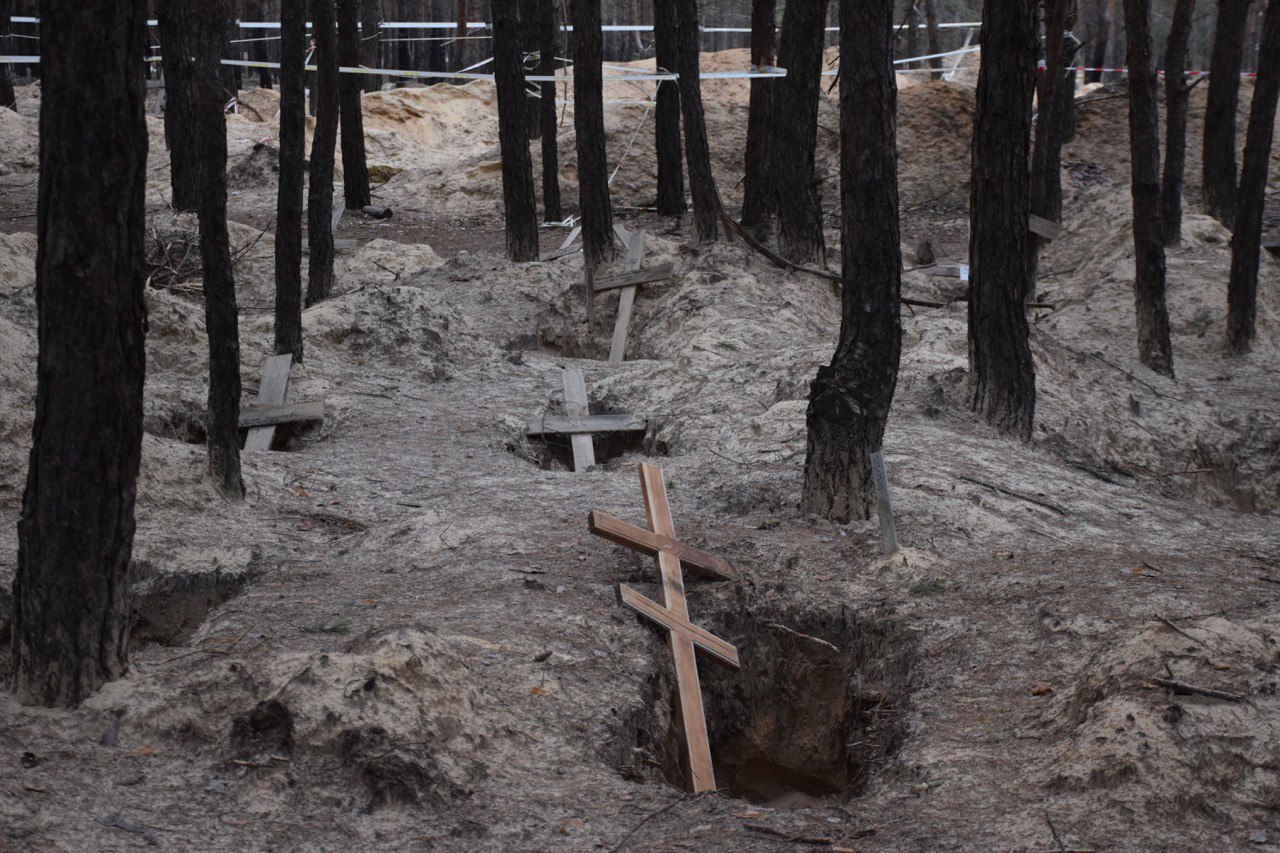 Izium mass graves. Next to an existing cemetery, there was a burial ground that had rows of graves, with crude wooden crosses marking them. While some graves had names written on them, most were identified only by a number. These burials were done on the orders of the Russians during their period of occupation. According to the Ukrainian police, there were 445 newly-discovered graves at this site (Photo: Denys Glushko for Gwara Media)
In total, the UN has confirmed 21,965 civilian casualties since the beginning of the Russian full-scale invasion of Ukraine. Among them, 8,231 were killed and 13,734 got injured.
These data were published in a report by the Office of the United Nations High Commissioner for Human Rights on 13 March 2023.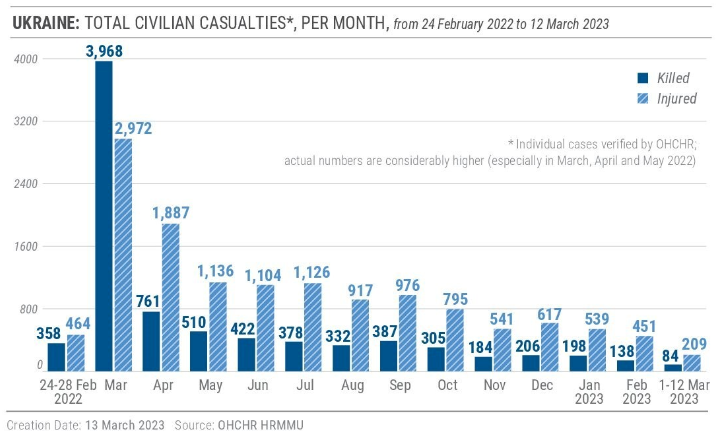 The deaths were confirmed between 24 February 2022 and 12 March 2023:
3664 men;
2173 women;
260 boys and 203 girls;
the sex of 1900 adults and 31 children is still unknown.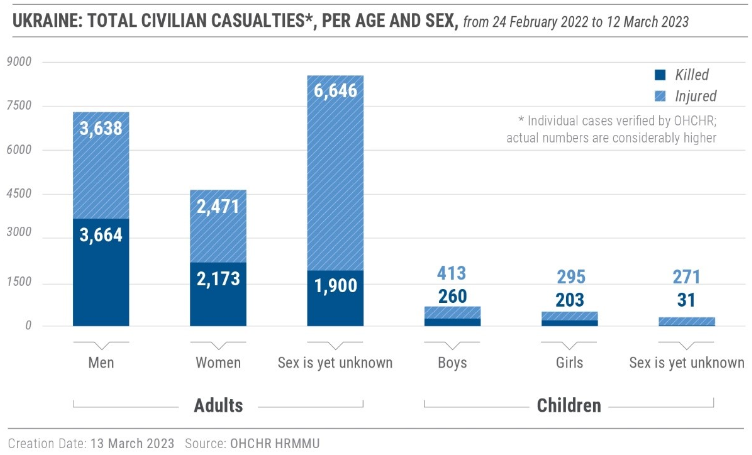 At the time of the Russian invasion, a total of 17,619 victims (6,300 killed and 11,200 injured) were located in the territory controlled by Ukraine. The highest number of casualties was recorded last year in March – almost 3,000, with about 4,000 dead. Since the beginning of March this year, the UN has recorded 293 casualties among Ukrainian civilians – 84 killed and 209 wounded.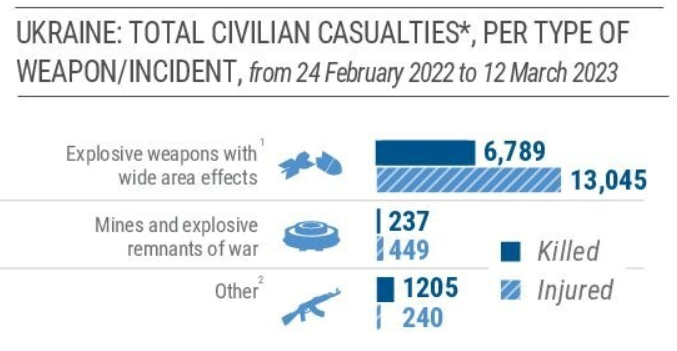 The OHCHR holds the belief that the true numbers are significantly greater, as information from areas with ongoing intense hostilities has been delayed and many reports remain unconfirmed. These areas include Mariupol (Donetsk Oblast), Lysychansk, Popasna, and Sievierodonetsk (Luhansk Oblast), where there are claims of numerous civilian casualties.
Read more: approximately 25% of war crimes by the Russian military were committed in Kharkiv Oblast. The majority of cases relate to the shelling of the Kharkiv and region.
Follow us on Twitter and LinkedIn for more news, stories, and field reports by Kharkiv journalists.