American Philanthropist Howard Buffett Visited Kharkiv
14.03.2023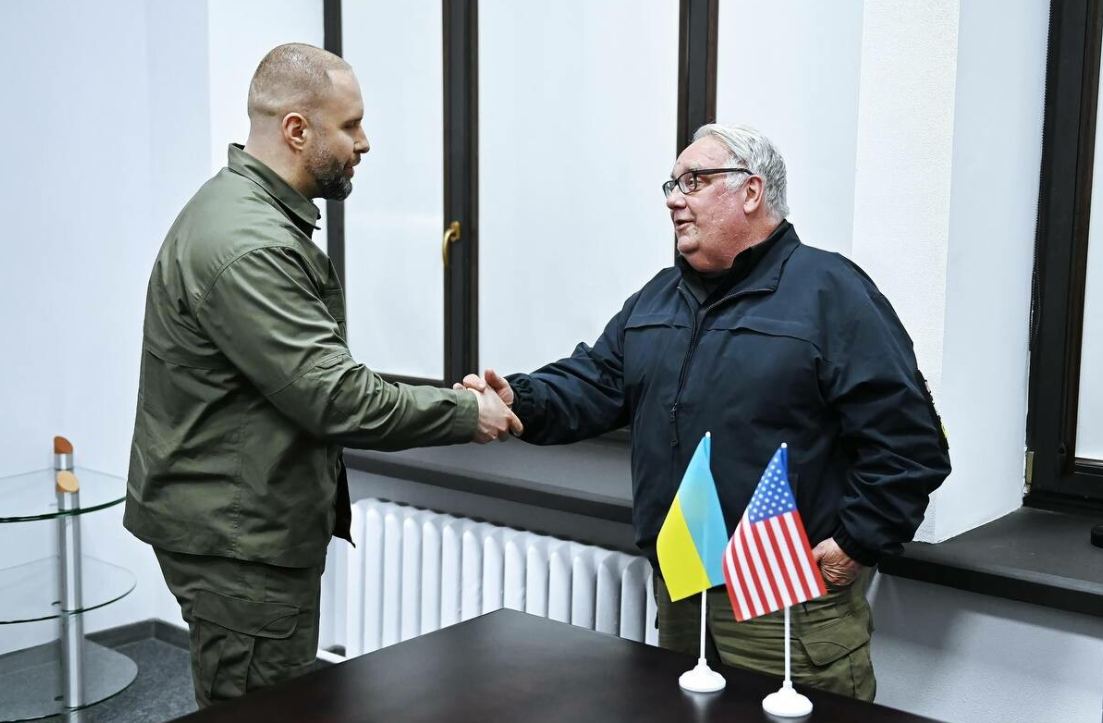 The head of the Kharkiv Regional Military Administration, Oleh Syniehubov, met with American businessman and philanthropist Howard Buffett / Photo credit: kharkivoda.gov.ua
The head of the Kharkiv Regional Military Administration, Oleh Syniehubov, met with American businessman and philanthropist Howard Buffett.
One of the urgent issues discussed was the condition of the region's power system. The latest missile strike has made it difficult to supply power from neighbouring regions to restore electricity in Kharkiv Oblast.
"We are currently forced to apply hourly power cuts. To restore power supply in the region more efficiently after such strikes, we need special systems to start up power facilities," said Oleh Syniehubov.
The meeting also focused on the humanitarian demining of fields in Kharkiv Oblast. About 500,000 hectares of agricultural land remain contaminated with explosive devices due to the occupiers' actions. International demining organizations will be engaged to carry out the clearance.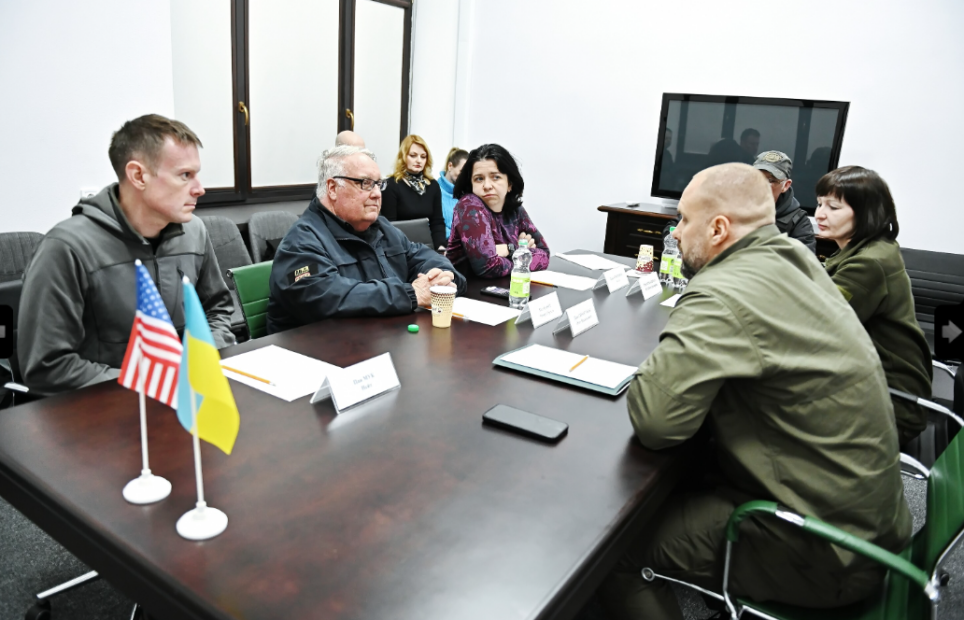 "We are ready to provide all the necessary assistance to the Ukrainian people in the fight against the occupier and in eliminating the consequences of missile strikes. Our foundation has been fruitfully cooperating with the National Police and the Kharkiv Regional Military Administration. Therefore, we are ready to step up our assistance in the energy and demining sectors," added Howard Buffett.
As a reminder, with the support of the Howard Buffett Foundation, law enforcement officers in Kharkiv region received mobile DNA laboratories and generators for the needs of the region's residents.
Read more: DNA laboratories help identify exhumed bodies in Izium. Before the war, Ukraine had only one such laboratory, now there are five. Four of them work in Kharkiv Oblast. The laboratory complex can be moved to any place in the region. This equipment worth $1.7 million was handed over to Ukraine by American philanthropist Howard Graham Buffett after visiting Izium and Kharkiv Oblast in November 2022.
Follow us on Twitter, Instagram and LinkedIn for more news, stories, and field reports by Kharkiv journalists.