GwaraDaily. Latest News from Kharkiv and Ukraine: September 14
14.09.2022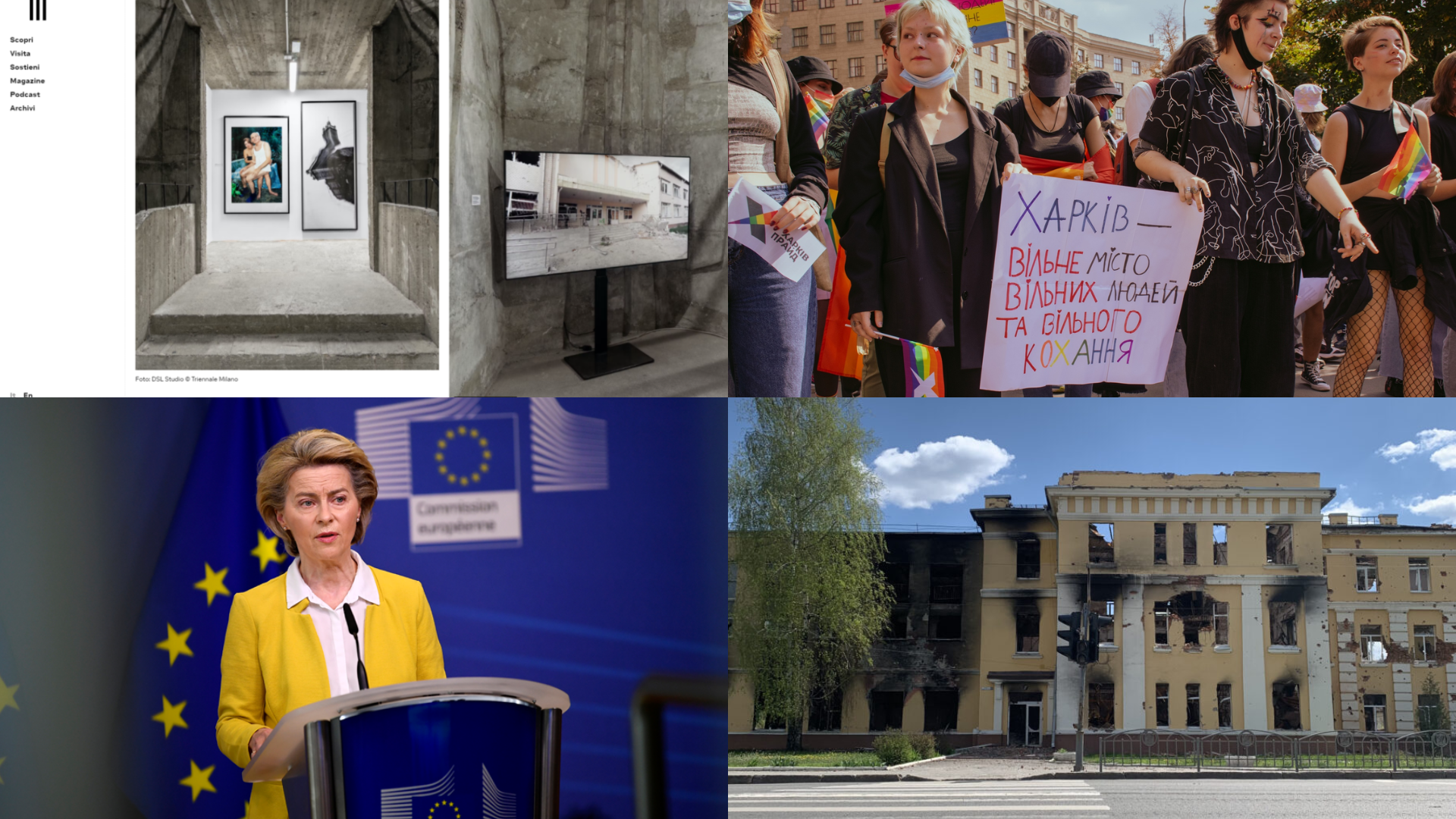 GwaraDaily, September 14
Gwara Media publishes a short digest of important news from Kharkiv and Ukraine on September 14, 2022. To find out more, follow the link. Briefly, clearly and precisely.
In The Midst of War, KharkivPride to Take Place in Kharkiv
From September 17 to 25, KharkivPride 2022 will take place in the city space of Kharkiv under the slogan "United as never before". The events will include a day of remembrance of LGBT+ people killed by Russian aggression in Ukraine, and performance about marriage equality.
EU to Allocate €100 Million to Restore Destroyed Ukrainian Schools
The support for rebuilding schools destroyed by Russian missiles was announced by the President of the European Commission Ursula von der Leyen during the annual State of the Union address in the European Parliament.
Ukrainian Pavilion Presented for The First Time at The Exhibition in Milan
Triennale Milano is the 23rd international exhibition of architecture, design, and art. Within the framework of this event, the Ukrainian art pavilion was opened.
Ukraine To Become a Part of EU Roaming Zone
European Commission President Ursula Von der Leyen said that Ukraine will join the EU roaming zone. After the EU-Ukraine Association Council on September 5, the parties should agree on a long-term abolition of roaming fees between the EU and Ukraine.