In The Midst of War, KharkivPride to Take Place in Kharkiv
14.09.2022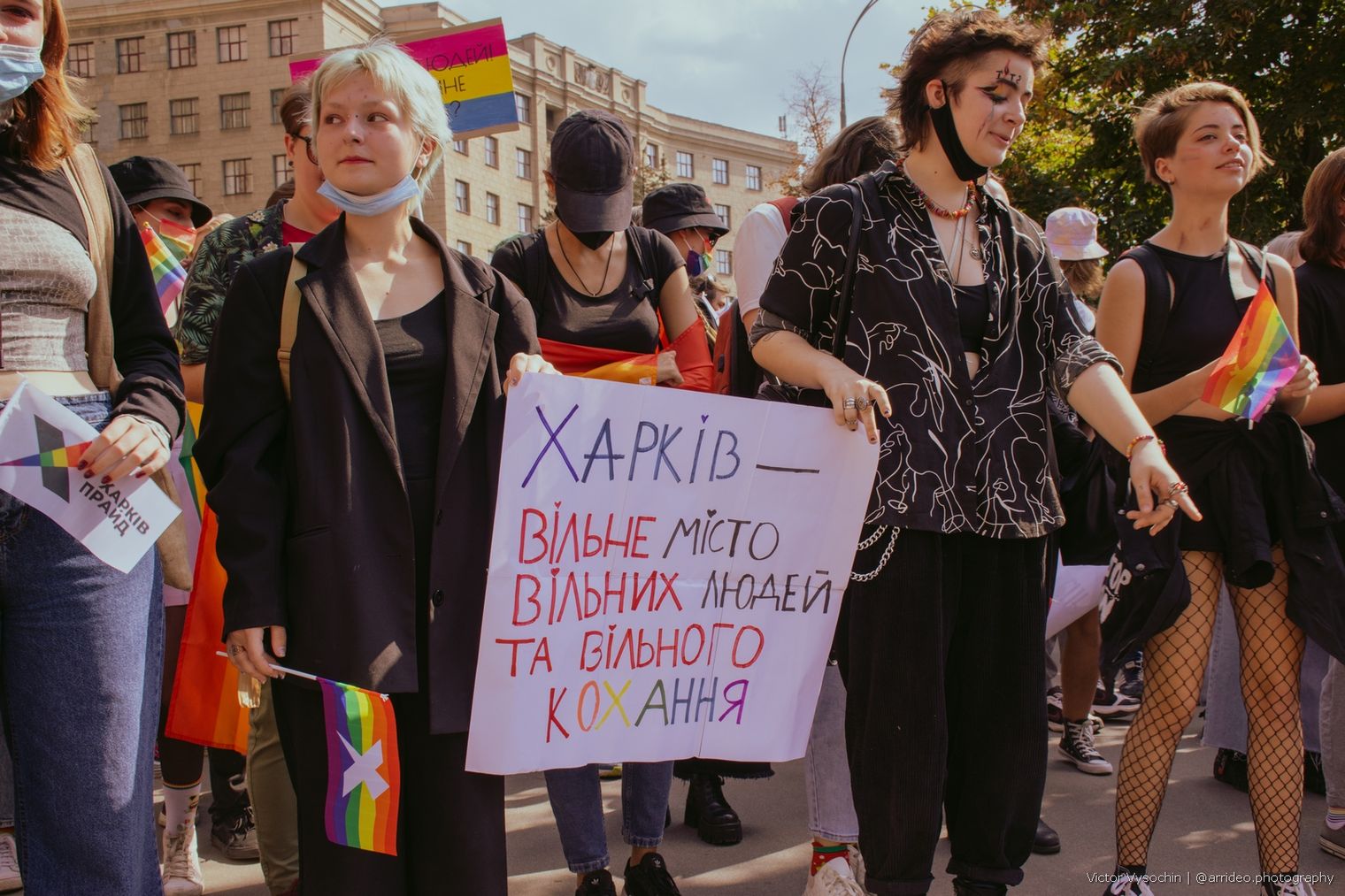 kharkivpride.org.ua/
From September 17 to 25, KharkivPride 2022 will take place in the city space of Kharkiv under the slogan "United as never before". The events will include a day of remembrance of LGBT+ people killed by Russian aggression in Ukraine, and performance about marriage equality.
The purpose of the event is to highlight the values of the Ukrainian people: freedom, equality, and respect for diversity, thereby emphasizing the difference between Ukrainian democracy and the Russian regime.
The parade is a peaceful procession of the LGBT+ community and people who support equal rights and opportunities for all, regardless of their sexual orientation or gender identity. This year, due to the conditions of the frontline city, the event will be held in a closed format, by prior registration.
"No one in Ukraine is safe now. Every life is under threat. However, we must not give up human rights. If LGBT+ people are worthy to die for Ukraine, they are worthy to get rights in Ukraine," says Anna Sharyhina, co-organizer of KharkivPride.
KharkivPride will begin with a performance in support of EuroPride, which this year was banned by Serbian President Aleksandar Vucic, in memory of the fact that once in 2019, representatives of international organizations in Ukraine managed to win the right to KharkivPride.
There will also be an action in memory of LGBT+ people killed by Russian aggression in Ukraine and performance in support of the possibility of marriage for homosexual couples.
Recall that among the inaccessible LGBT+ rights currently cannot:
pick up the body of their partner from the morgue and bury their loved one;
make a vital decision for their partner if they are unconscious;
take care of the partner's or partner's child, if he or she went to the front, as well as take care of the children of a deceased or wounded loved one;
LGBT people still do not have the opportunity to marry, although there are already tangible changes: Volodymyr Zelenskyy responded positively to the petition for the legalization of same-sex marriage and asked Prime Minister Denys Shmyhal to consider the possibility of registering civil partnerships for LGBT people.
In addition, during the KharkivPride there will be a fundraiser for the charity fund Kharkiv with you in favor of women who are fighting in Kharkiv Oblast.
More details can be found on Instagram and Facebook pages of KharkivPride.
Earlier, the co-founder of the NGO "Sphere" and Ukrainian LGBT activist Anna Sharyhina reported that PrideHub in Kharkiv is closing down.