Ukraine To Become a Part of EU Roaming Zone
14.09.2022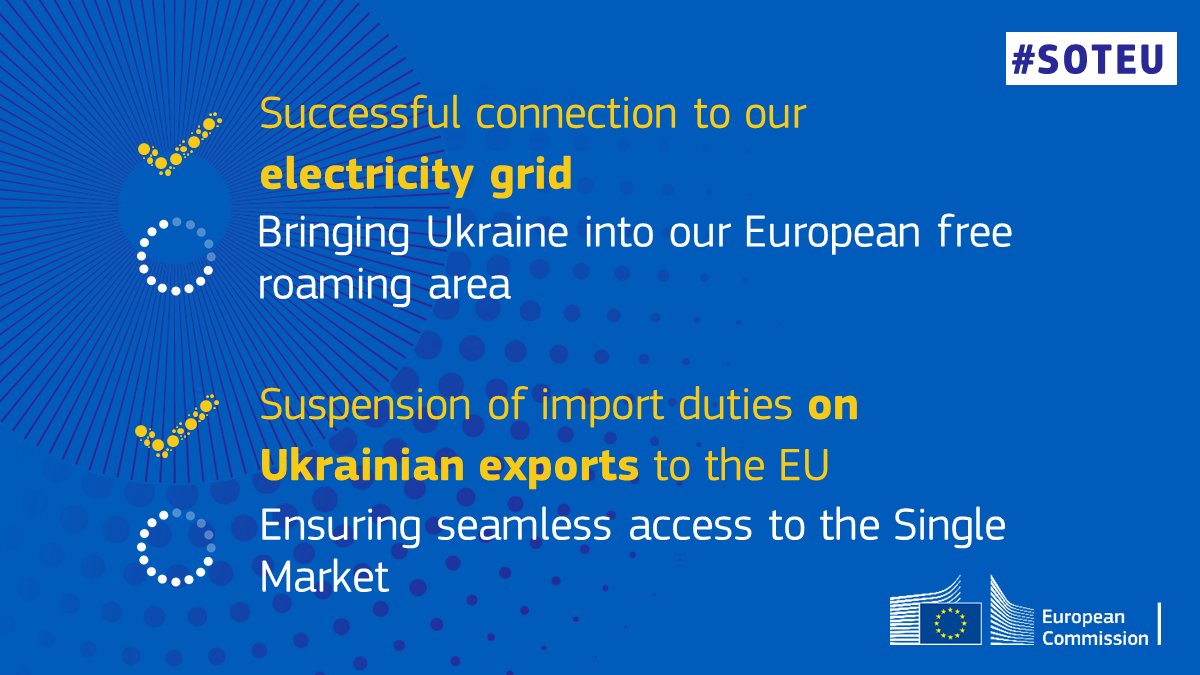 twitter.com/vonderleyen
European Commission President Ursula Von der Leyen said that Ukraine will join the EU roaming zone.
After the EU-Ukraine Association Council on September 5, the parties should agree on a long-term abolition of roaming fees between the EU and Ukraine.
"Building on the success of the solidarity lanes to ensuring seamless access to the Single Market. Bringing Ukraine into our free roaming area," the head of the European Commission said on Twitter.
Since June 15, 2017, EU citizens have been using their mobile devices while travelling in the EU, paying the same prices as at home.
For example, if you are paying for a monthly package of minutes, SMS and data in your home country, any voice calls, SMS and data sessions you make while travelling abroad in the EU will be deducted from this volume as if you were at home, without additional charges. This means an end to the roaming charges that travellers have been experiencing until now.
Ukrainian mobile companies now have reduced roaming charges, as operators have agreed with European operators on more flexible conditions and lower tariffs for Ukrainian refugees.