Electricity Restored in Kharkiv
24.11.2022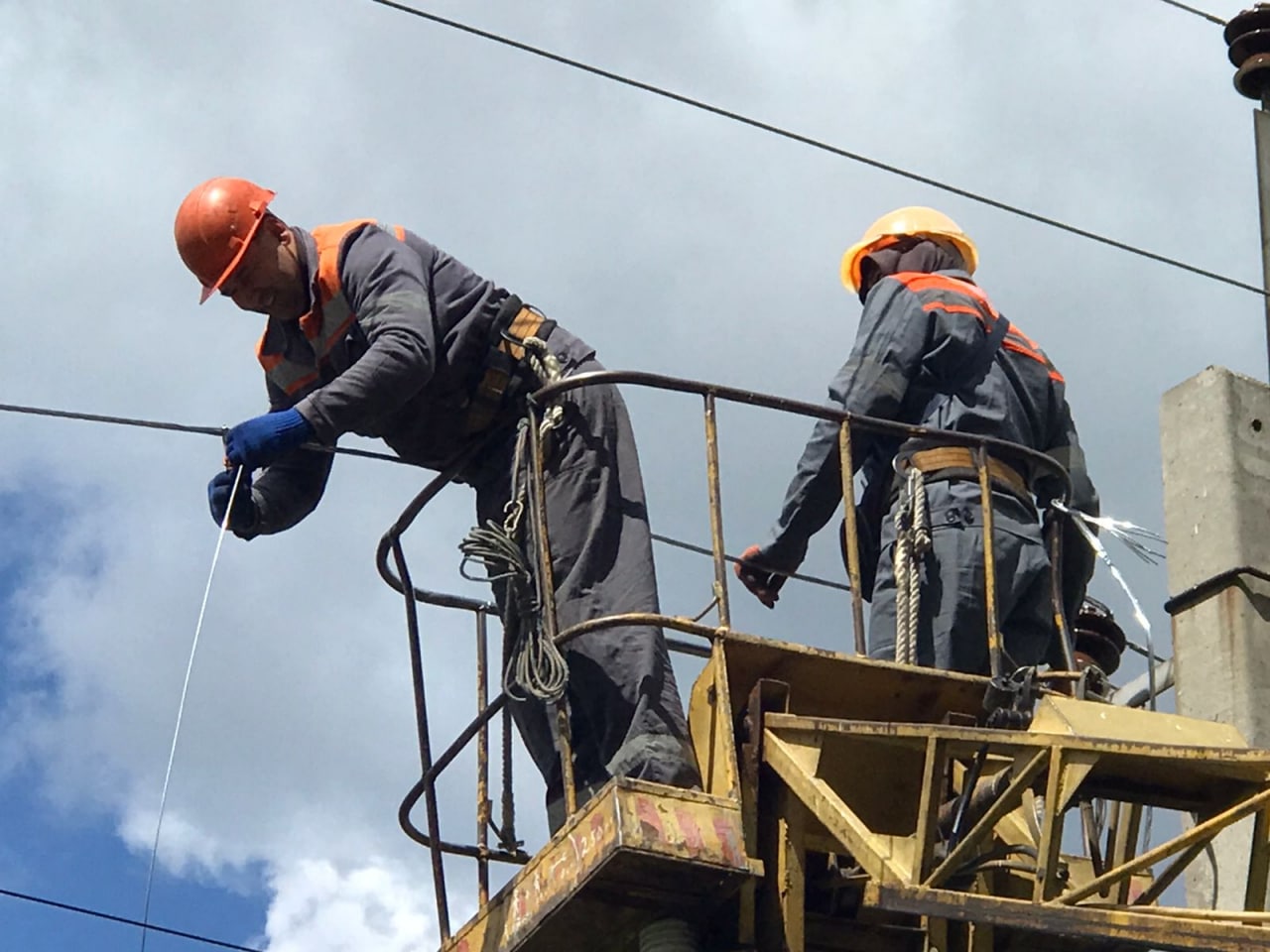 Electricity restoration / atn.ua
Electricity supply in Kharkiv will be restored during the day, reported Ukrenergo, the electricity transmission system operator in Ukraine, on Nov. 24.
Earlier today, the head of Kharkiv Regional Military Administration Oleh Syneyhubov reported the problems with the electricity supply in Kharkiv Oblast due to the unplanned power outages. The citizens reported water supply interruptions and problems with the heating and mobile network.
The specialists are continuing work on the power system restoration, so the electricity supply is gradually returning to the houses of Kharkiv city and oblast residents.
"Today marks exactly nine months since the beginning of the full-scale Russian invasion. Our military continues to destroy the enemy and drive them out of our land. All attempts by the Russians to intimidate Ukrainians by shelling civilian infrastructure are futile. Ukraine will win!" said Syneyhubov.
Transport
At 1:15 p.m. on Nov, 24, the City Council reported the resumption of the Kharkiv metro operation.
Earlier, all the electric transport in Kharkiv was stopped due to the blackout. The subway, trams, and trolleybuses were replaced by buses that operate on the ground electric transport routes.
Ukrainian Railways continue operation. As of 9 a.m. "95 trains continue operation despite the situation, though 81 of them have a delay of more than an hour due to the blackout of a large part of the network".
The massive shelling of Ukraine by the Russian army on Nov. 23 caused a lack of electricity, water, and heating throughout the country.
Earlier this month, on the evening of Nov. 15, Russians launched six missile strikes on the city of Kharkiv and the Chuhuiv district. Energy infrastructure facilities were damaged, and about 900,000 consumers in Kharkiv and Kharkiv oblast remained without electricity.