Education Despite the War: Kharkiv Karazin University Opens Foundation
04.11.2022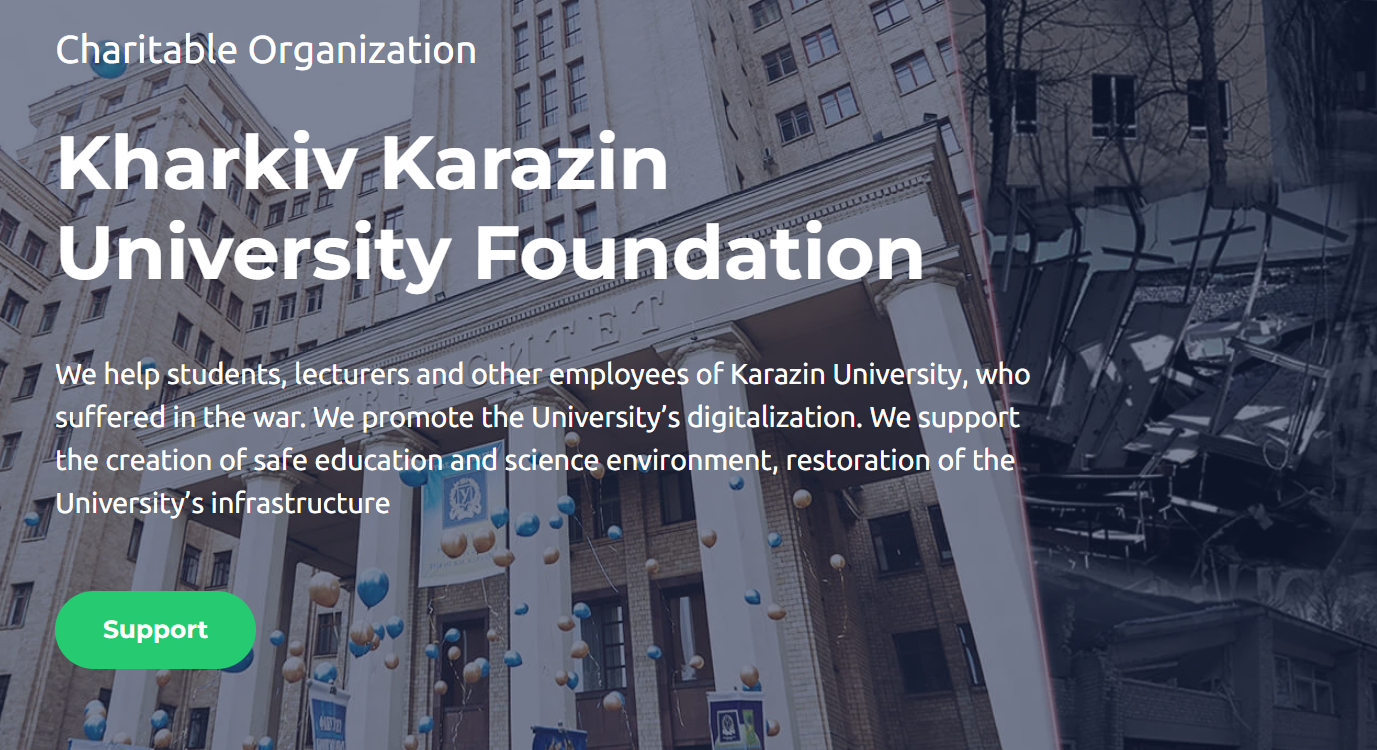 Karazin University Foundation page / karazin.foundation
Kharkiv Karazin University Foundation was launched in Kharkiv, and is aimed at the restoration and rapid development of the university.
The Foundation's funds are expected to be used in different directions: to help Karazin students, support scientific work and technical equipment, and restore the university infrastructure.
Kharkiv Regional State Administration head Oleh Syniehubov emphasized that the created Foundation, as well as the university, will receive worthy support.
He pointed out that as a result of the military aggression of the Russian Federation, more than 700 educational facilities in the Kharkiv region were destroyed or damaged. Each of the 24 higher education institutions also suffered from the occupiers.
The Rector of Karazin University Tetiana Kahanovska, reminded that earlier this year the university celebrated the 217th anniversary of its opening.
The launch of the fund is a timely initiative that will help the university and its community today and allow us to gather joint forces for the post-war revival of Karazin University as a living space for young people, for the future, which will begin the reconstruction of Kharkiv and Ukraine," Tetiana Kahanovska said.