Czech Trams to Run in Kharkiv
10.11.2022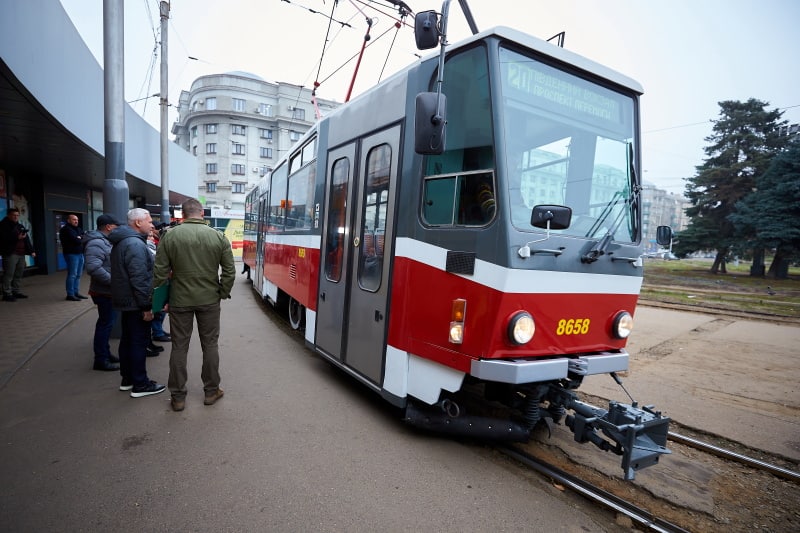 Tram in Kharkiv / city.kharkov.ua
The trams transferred to Kharkiv by partners from the Czech Republic have started running on the city routes.
In particular, the Czech tram is already running on route No. 20. According to the mayor Ihor Terekhov, the donated transport will be gradually put on the roads of Kharkiv.
We will launch new trams on the routes every week. In total, about 20 trams from the Czech Republic will be running in the city. Of course, it is too early to talk about full coverage of needs. But we still have our own trams – those affected by the shelling, which we are reconstructing, and the survivors. We have built the logistics of public transport in such a way that it is possible to get from almost any point of Kharkiv to any other point of the city. Of course, we still need trams, we need new equipment, and we are working on it today," Terekhov said.
The mayor added that 140 trams were damaged as a result of shelling in Kharkiv, 36 of which are beyond repair.
We should also note the negative trends in the city's transport – almost ₴32 million has already been spent from the local budget to dismantle the tram track on Vesnina Street.
Follow us on Twitter.