Cultural Liberation: Monument to Pushkin Dismantled in Kharkiv
10.11.2022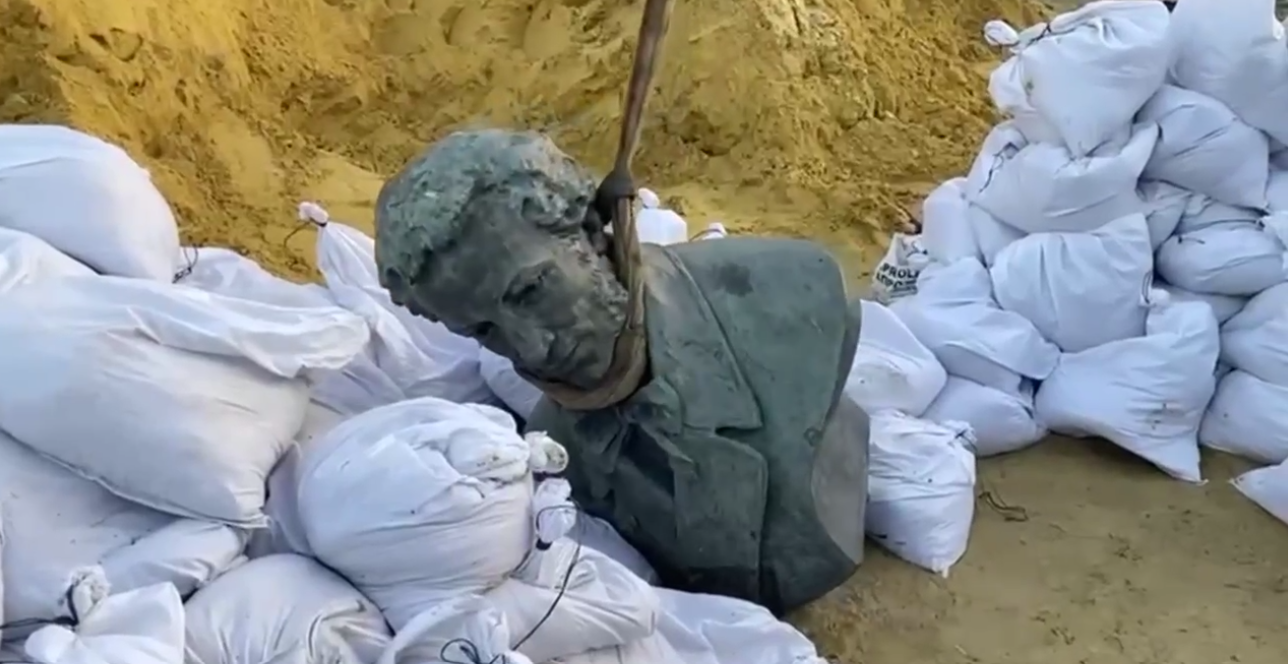 Pushkin monument dismantling / t.me/citykharkivua
On Nov. 9, the Kharkiv City Council arranged the dismantling of the monument to the celebrated Russian poet Aleksander Pushkin. It will be kept in storage.
"Kharkiv is one of the Ukrainian cities most affected by Russian aggression. The City Council understands the feelings of those Kharkiv residents who do not want to see Russian toponyms in their city and shares their desire to rethink the cultural and historical environment of the city," reported Kharkiv City Council.
The future fate of the monument "will be decided by the people of Kharkiv after the victory of Ukraine". It may be kept in a museum or find another place in the cultural and historical space of the city.
"This monument, and possibly others, should be preserved, and their further fate will be decided democratically, in peacetime, by the people of Kharkiv."
As one of the options City Council names making the Pushkin's bust part of the exposition dedicated to the Ukrainian national liberation movement. The bust of Pushkin was installed back in 1904, and just a few months later, the Kharkiv lawyer and Ukrainian independence activist Mykola Mikhnovsky tried to blow it up.
More details
The wave of the dismantling of Pushkin monuments in Ukraine began after the full-scale invasion.
"In Stalin's time, cultural policy consisted in identifying a single analog of a great leader, the first figure in a certain field. For example, in Russian culture it was Pushkin – and Pushkin became a symbol of Stalin's cultural power and cultural discourse. Today, I consider the demolition of Pushkin monuments as an element of de-communization and de-Stalinization of our country," explained the historian Andriy Pavlyshyn to Suspilne.
Meanwhile, the Ministry of Culture and Informational Policy of Ukraine reported that the restoration of the Kharkiv State Scientific Library ruined by Russians required UAH 128 million (~$3,5 million).