Kharkiv Under Attack and Critical Infrastructure Restoration on March 10
10.03.2023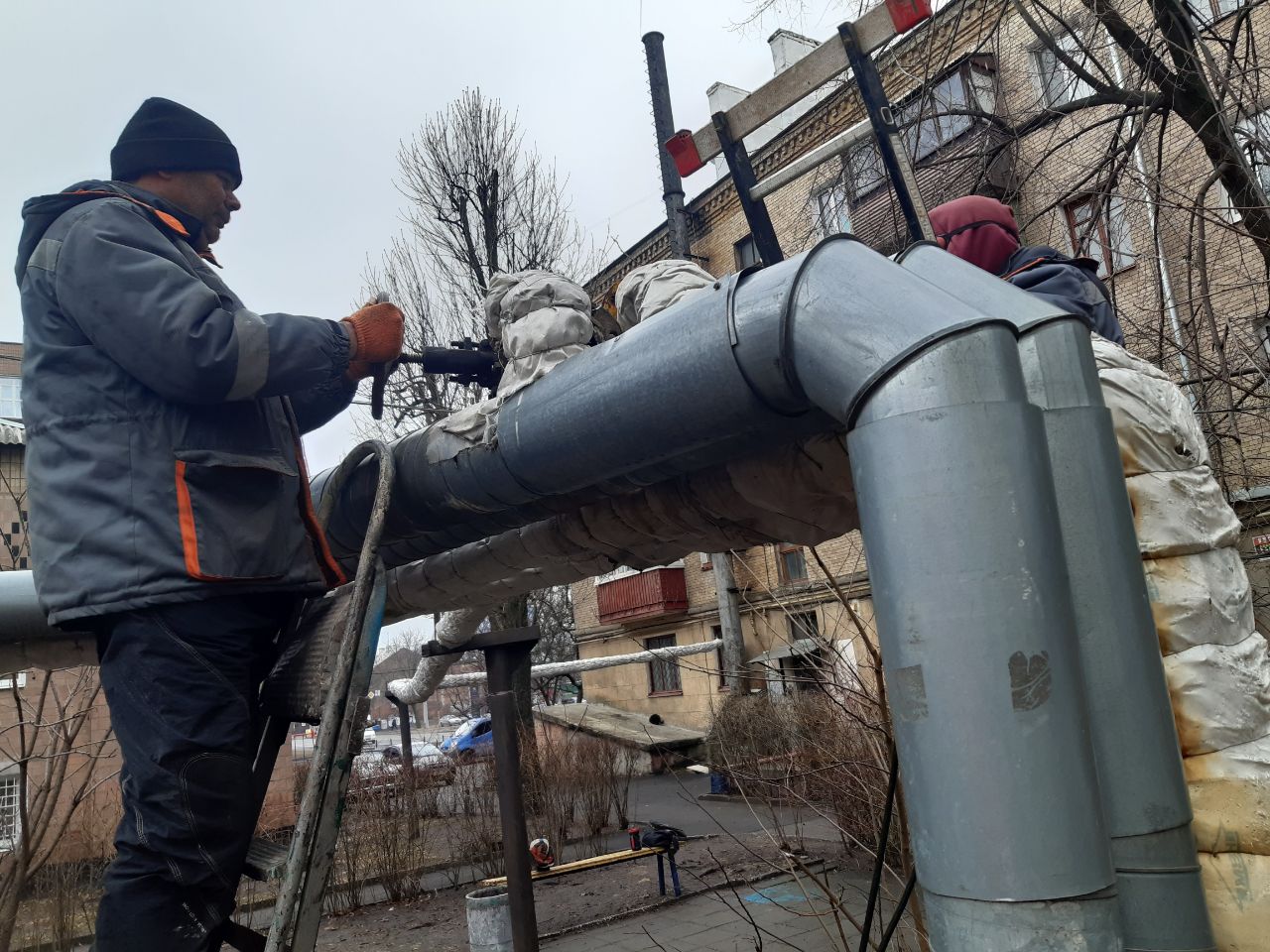 Heating supply restoration in Kharkiv / Photo: Kharkiv City Council
The Russian military continues shelling Kharkiv Oblast settlements. Four hundred seventy thousand consumers in Kharkiv and 50,000 in Kharkiv Oblast remain without electricity after the Russian attack on March 9.
Kharkiv City Council: electricity supply resumed for 60% of residential buildings
As of March 10, utility service workers and energy workers have restored electricity supply to approximately 60% of residential buildings in Kharkiv.
As of March 10, ground electric transport and the Kharkiv metro still do not operate. 
More than 11,800 Kharkiv residents used Invincibility Points during the blackout caused by the Russian shelling of energy infrastructure facilities on March 9.
"Environmental damage to Kharkiv as a result of the full-scale war reaches UAH200 bln (~$5bln)," reported Kharkiv Mayor Terekhov on March 10.
Kharkiv Regional Military Administration: electricity supply resumed for 90% of Kharkiv Oblast
As of March 10, electricity supply has resumed for more than 90% of consumers in Kharkiv Oblast.
Residents of Vovchansk, Zolochiv and partially Dergachi communities still do not have electricity.
In Kharkiv, the power supply has been restored for critical infrastructure objects.
Four hundred seventy thousand consumers in Kharkiv and 50,000 in Kharkiv Oblast remain without electricity.
During the past day, the enemy massively shelled the border settlements of the Kharkiv, Chuhuiv, and Kupiansk districts with barrel artillery, Multiple Launch Rocket Systems, mortars, and other weapons.
Vovchansk, Kozacha Lopan, Dvorichna, Strilecha, Zapadne, Lyman, and other settlements were under enemy fire. Residential buildings and commercial buildings were damaged. No casualties have been reported.
Russians are shelling Vilkhuvatka in the Kupiansk district. Objects of social infrastructure are under fire. The center for social and psychological rehabilitation of children and a school were damaged.
The most intense hostilities are reported on the Kupiansk axis. The enemy is concentrating its efforts and trying to restore the previously lost positions. "Meanwhile, we continue to strengthen the defense capability of the region in all directions every day," said the head of the Kharkiv Regional Military Administration Syniehubov.
Ukrenergo:
"Specialists are working on the restoration of energy supply in Kharkiv Oblast. Critical infrastructure, heat, and water supply have been restored, and backup schemes for consumer energy restoration are being developed. We expect to stabilize the situation with energy supply in the region within a few days."
General Staff:
The Russian military shelled at least 12 settlements in Kharkiv Oblast on March 9-10.
Earlier: On March 9, around 4 a.m., the enemy launched 11 rocket attacks on Kharkiv. Critical infrastructure facilities have been damaged.
Follow us on Twitter and LinkedIn for more news, stories, and field reports by Kharkiv journalists.
Please, support our work and help us remain independent.