Kharkiv-based Ranok Publishing House to Release the First Ukrainian Book Written by AI
09.03.2023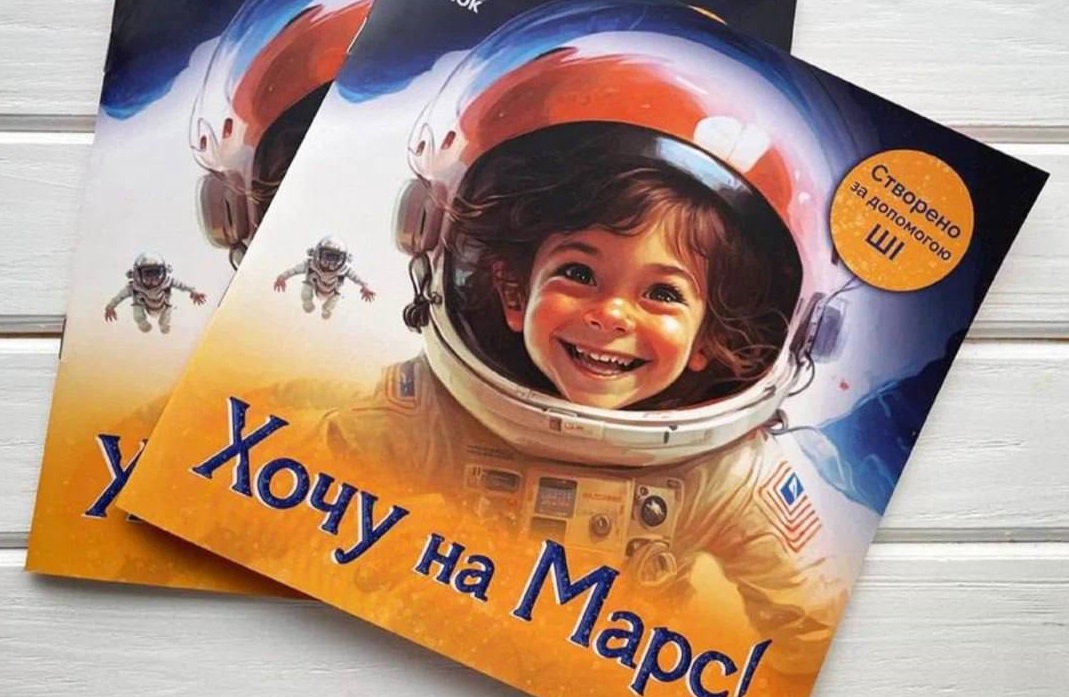 First Ukrainian Book Written by AI / Image: ranok.com.ua
The book "I Want to go to Mars" is entirely written and illustrated by artificial intelligence, said Viktor Kruhlov, CEO of the publishing house.
The publisher asked AI to write a science fiction story, because "not so long ago, AI itself was a science fiction". The result is a story about the colonization of Mars by humans. The main character is a five-year-old boy exploring space. He dreams of finding new places for people to live.
"The book "I Want to Go to Mars" is so diverse and interesting that it surprised even the Ranok team. I believe that it is a significant moment for our industry, and we are very keen on further research and development of artificial intelligence in applications for the education and development of our children," Kruhlov commented.
The head of the publishing house also shared plans for the future: the idea is to create an interactive textbook that children can communicate with.
Ranok is a well-known publishing house in Kharkiv, Ukraine. It was established in 1997 and specializes in educational literature for children and teenagers. It has become a leader in the Ukrainian publishing industry, and its materials are widely used in schools and educational institutions throughout the country. The company has also received numerous awards for its contributions to education and publishing.
Follow us on Twitter and LinkedIn for more news, stories, and field reports by Kharkiv journalists.