Environmental Damage Caused to Kharkiv Reaches $5bln
10.03.2023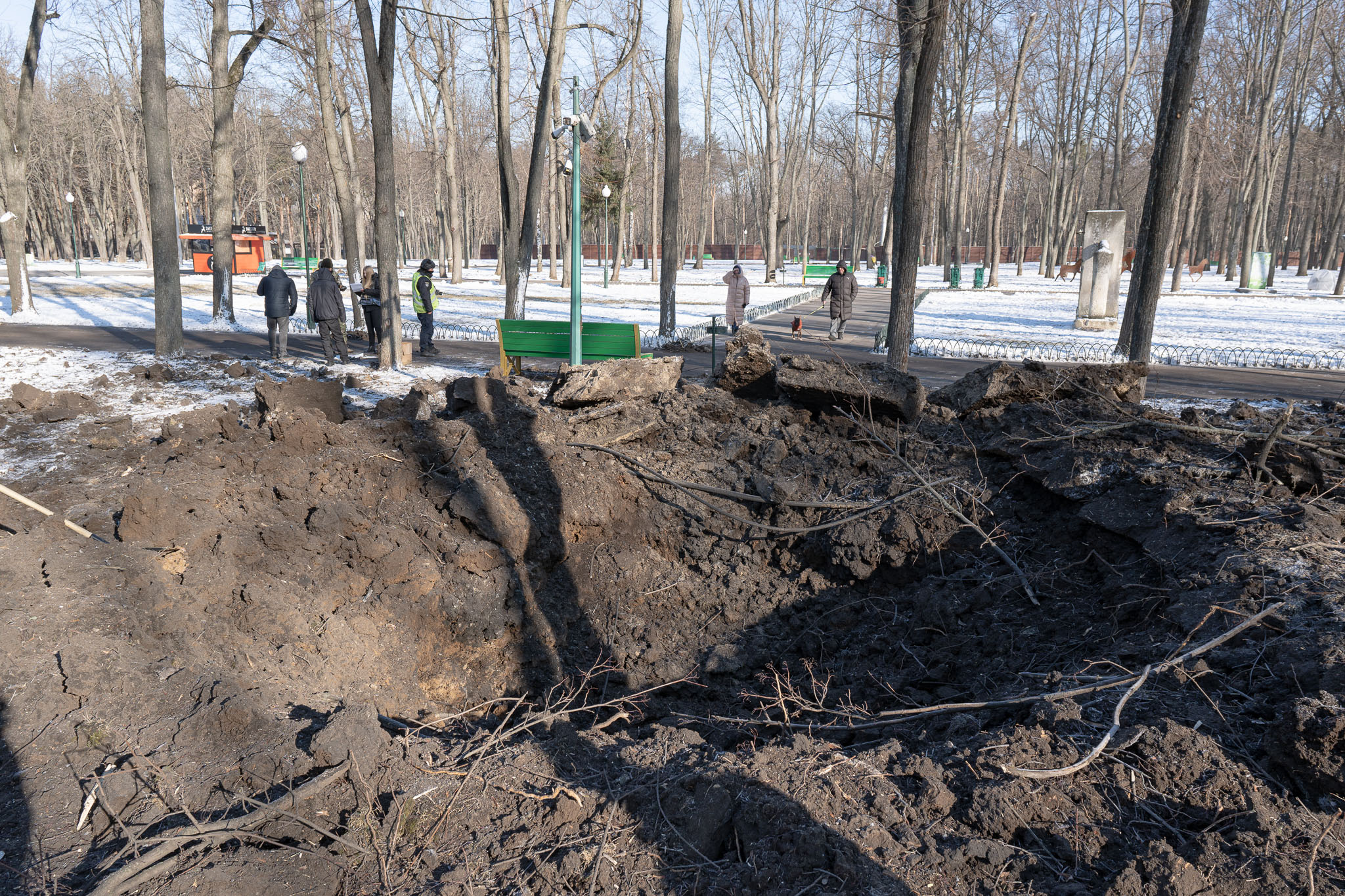 Consequences of the Russian missile strike on Kharkiv Central park / Photo: Oleksii Yeroshenko, Gwara Media
On March 10, the ecological situation in Kharkiv Oblast was discussed at the on-site meeting of the Parliamentary Committee on Environmental Policy and Nature Management in Kharkiv.
Kharkiv Governor Oleh Syniehubov:
Despite the daily demining works, half of the Kharkiv Oblast territory remains potentially dangerous.
Due to the enemy's actions, large-scale drainage, the death of fish, and the destruction of the ecosystem occurred to the Oskil reservoir.
"We are currently working on a plan of measures to restore ecology based on the European Green Course." 
Kharkiv Mayor Ihor Terekhov:
The enemy targeted the collecting, purifying, and supplying water infrastructure. The destruction caused to Kharkiv water supply facilities significantly damaged the environment. Only one of Kharkiv's water supply infrastructure objects suffered losses of more than UAH221 million (~$5mln).
More than 2,000 trees were destroyed in Kharkiv due to Russian shelling. The Lisopark forest recreation area suffered the most, and now it is closed due to the mining.
Moreover, the affected green spaces include city parks, squares, recreation areas, and nature reserve fund objects. "In particular, Central Park, a favorite vacation spot of Kharkiv residents." 
"After the victory, we plan to implement the "Green Frame" project to connect all park zones into one network of green corridors with pedestrian and bicycle paths."
Military aggression became one of the main factors of environmental pollution. According to preliminary estimates, ecological damages caused to Kharkiv Oblast reached UAH 200 billion (~$5bln).
More than 5,500 objects were damaged by shelling in Kharkiv. These destructions accumulated construction debris, including leftover materials, plastic, and glass.
The bulk of waste disposal is carried out at the Derhachi solid waste landfill, which resumed only in September 2022 due to shelling. Currently, a crushing machine for processing construction waste operates at the landfill, but its capacity is insufficient.
Terekhov also drew attention to the air quality deterioration.
First Deputy Minister of Environment Protection and Natural Resources Ruslan Hrechanyk:
The estimated damage caused to Ukraine's ecology from the enemy's actions reaches UAH2trillion (~$54bln).
Earlier: Russian war against Ukraine caused $400mln of environmental damage in Kharkiv Oblast.
Follow us on Twitter and LinkedIn for more news, stories, and field reports by Kharkiv journalists.
Please, support our work and help us remain independent.