Animals Rescue Kharkiv Evacuated 42 Animals from Chasiv Yar
17.03.2023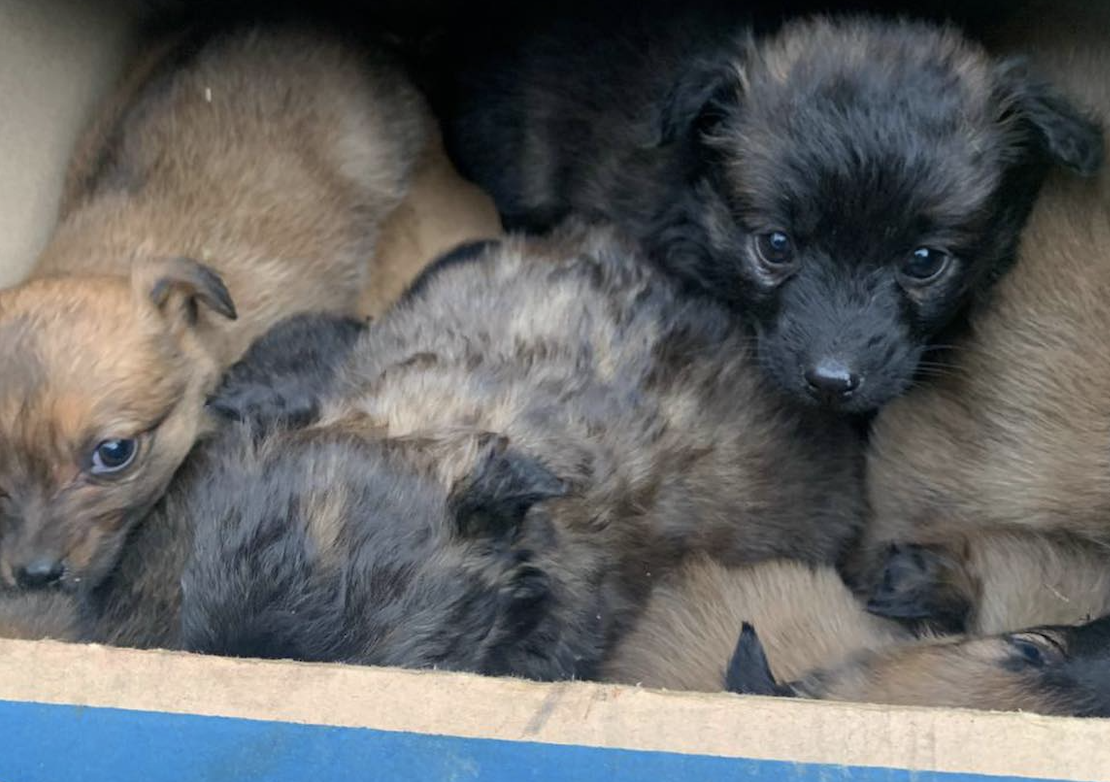 The puppies rescued from Chasiv Yar / facebook.com/spt.kh
The non-governmental organization Animals Rescue Kharkiv evacuated 42 animals from Chasiv Yar in the Bakhmut district, the settlement under the Russian fire.
"The Russians are constantly shelling the city by sectors with various weapons. Several times the shells landed 20 meters from our bus. In many places, the shelling causes fires. Every time there are fewer and fewer surviving houses," the organization reported on March 16.
The organization has been working for seven years. The team rescued animals in Kharkiv, and since the beginning of the full-scale invasion, Animals Rescue Kharkiv has reorganized and started evacuating animals from Kharkiv, Donetsk, and Luhansk oblasts.
They helped pets from Saltivka and cooperated with the military to rescue animals that remained in houses.
Today, the organization consists of several crews that travel to hot spots and war zones. Evacuation takes place in several stages.
In the first stage, the animals are brought to Kharkiv. In the city, the organization has a clinic that provides first aid to animals. Then they look for either previous owners or new masters.
The second stage is the transportation of pets throughout Ukraine and abroad.
As of today, about 300 dogs and 500 cats have been rescued. A total of 9,518 animals were evacuated during the year of the full-scale war, said Yaryna Vintoniuk, representative of communication with foreign partners and the press.
Earlier: The humanitarian movement UAnimals launched an international information campaign with a call to bring Russia to justice for environmental crimes during the war.
Follow us on Twitter and LinkedIn for more news, stories, and field reports by Kharkiv journalists.
Please, support our work and help us remain independent.