Kharkiv Received from Luxemburg Four Vehicles for Rescuers and Medics
20.03.2023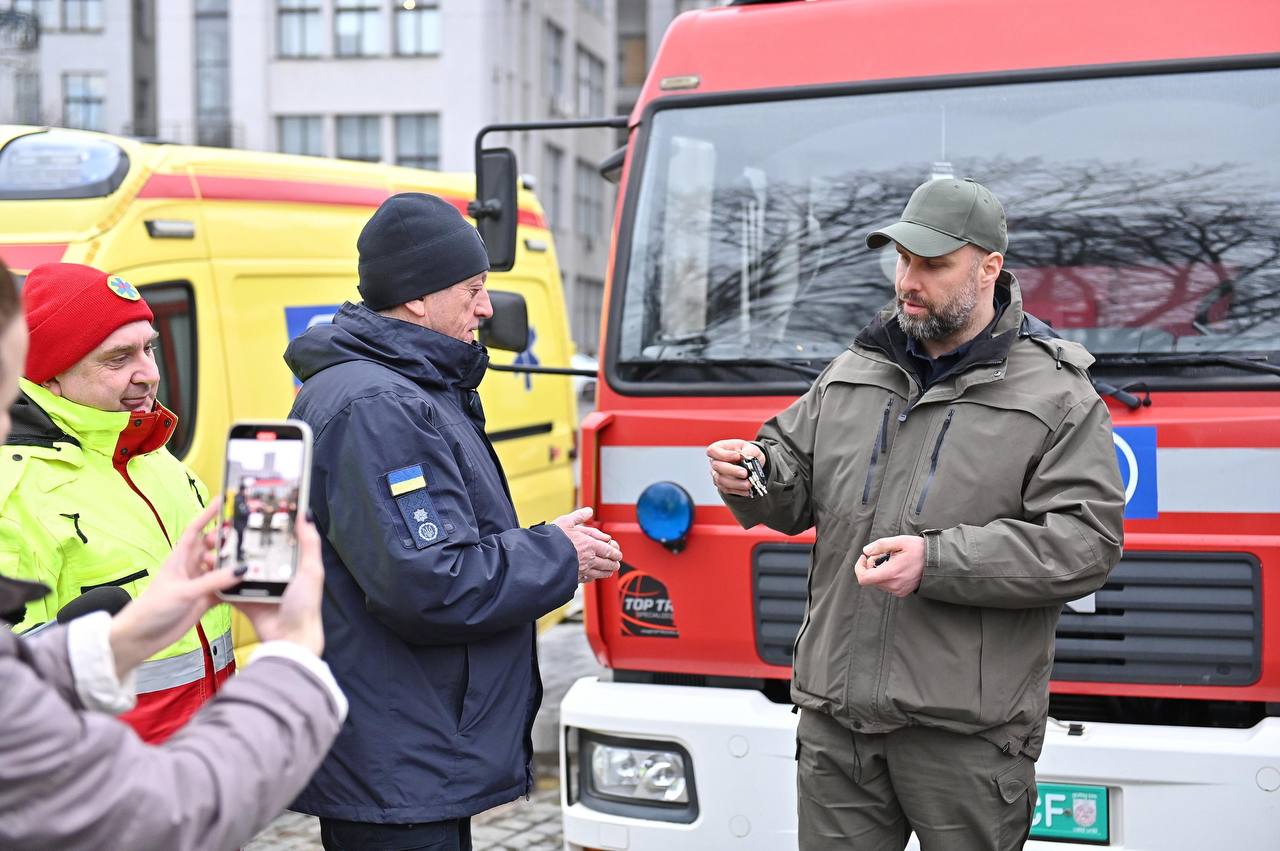 Kharkiv received four vehicles for rescuers and medics from Luxemburg / Kharkiv Governor's Telegram
On March 17, Kharkiv State Emergency Service workers received three fire engines. Moreover, Kharkiv doctors got an emergency vehicle.
This was reported by Kharkiv Governor Oleh Syniehubov. 
The multi-functional cars were delivered in cooperation with the International Assistance Headquarters for Ukrainians from the Association of Ukrainians in Luxembourg LUkraine asbl as part of the Ukraine is Calling global campaign.
"Such modern equipment will allow the Kharkiv Oblast rescuers to extinguish fires, tow the vehicles, transport the personnel in emergencies, etc.," noted the governor.
Moreover, thanks to the joint efforts of volunteer organizations, these vehicles delivered humanitarian aid for the military and civilians of Kharkiv Oblast, including food, medicine, and hygiene products.
According to Syniehubov, Kharkiv Oblast also received a "touching symbolic gift" – a composition of intertwined hands holding Ukraine. It was handed over by the International Assistance Headquarters from the head of the Lviv Regional Military Administration, Maksym Kozytskyi. "I thank all our friends and partners from the bottom of my heart. I am sure that together we will overcome all difficulties and win," said Kharkiv Governor.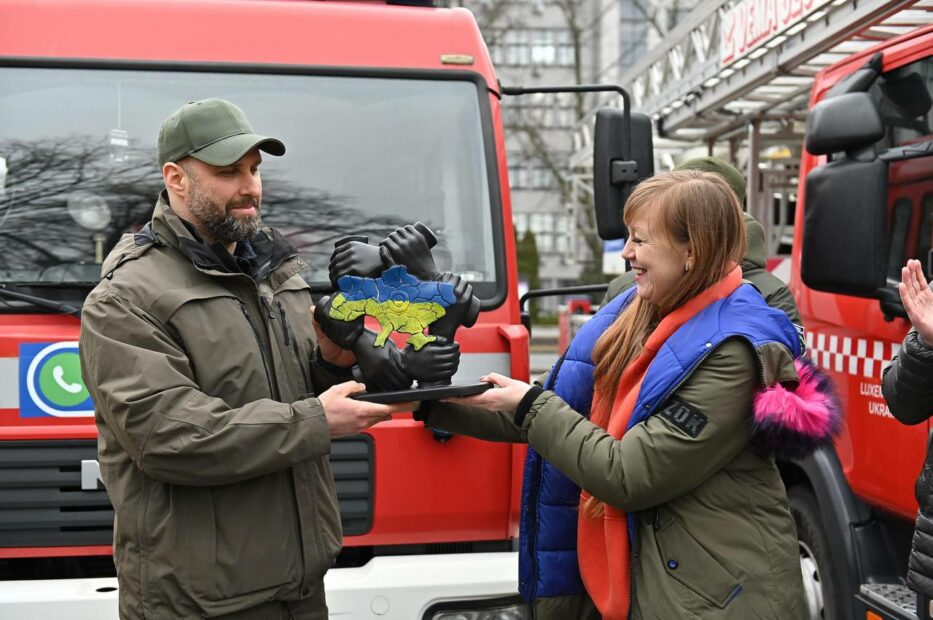 The International Assistance Headquarters for Ukrainians (IAHU) is a global association of charitable foundations, organizations, business communities, the media, government agencies, and chambers of commerce.
Earlier, Kharkiv Oblast received 17 powerful energy generators with the help of Japan and Turkey.
Follow us on Twitter, Instagram and LinkedIn for more news, stories, and field reports by Kharkiv journalists.
We stay in Kharkiv to deliver you on-the-ground reports. Please, support our work and help us remain independent.