Kharkiv Oblast Under Attack: Russians Shelled Kupiansk, Vovchansk, and Other Settlements on March 19-20
20.03.2023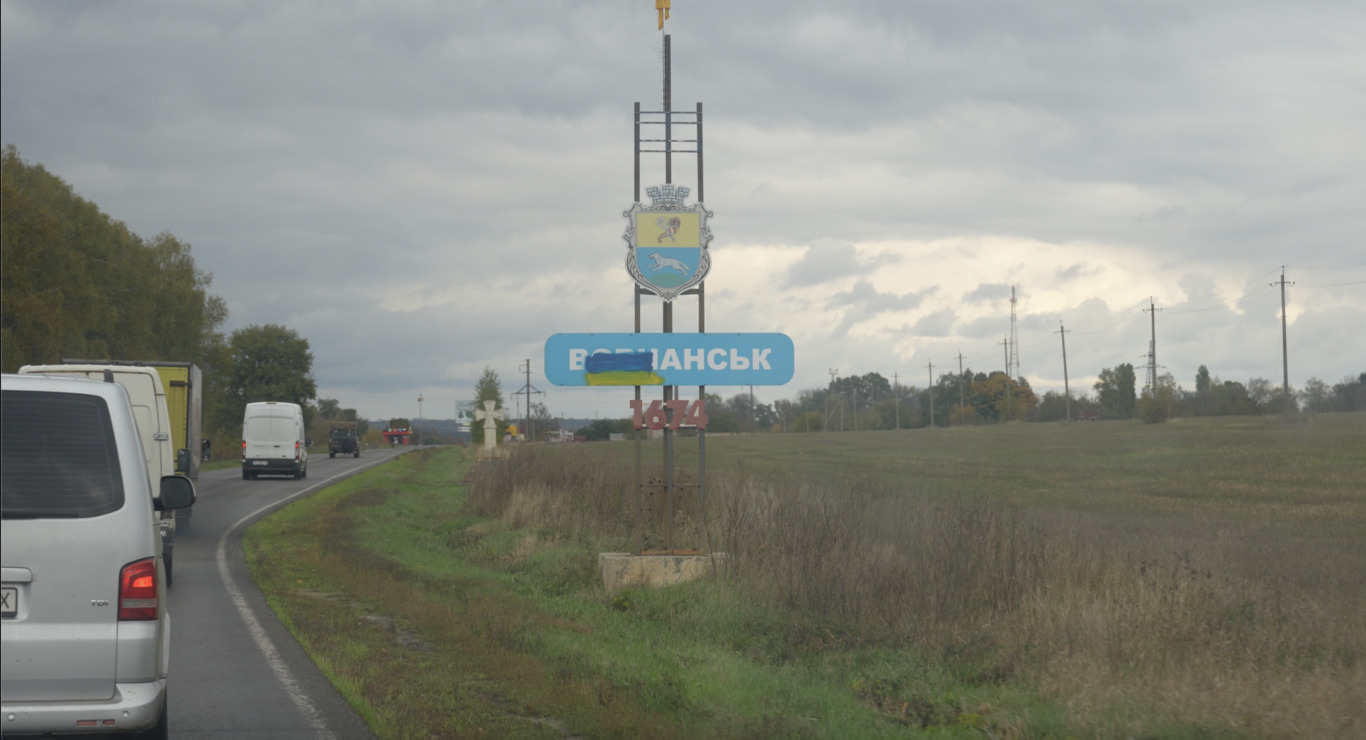 Vovchansk in Kharkiv Oblast / Serhii Prokopenko, Gwara Media
On March 19-20, Russian occupiers shelled at least 18 settlements in Kharkiv Oblast.
Kharkiv Regional Military Administration: Russians hit Kupiansk, Vovchansk, Dvorichna, Velykyi Burluk, and Bohodukhiv district settlements
On March 19-20, the enemy shelled the border settlements of the Kupiansk, Chuhuiv, and Bohodukhiv districts in Kharkiv Oblast.
On March 19, Russians shelled Vovchansk, Kupiansk, Dvorichna, Starytsia, Berestove, and other Kharkiv Oblast settlements.
On March 19, Russians launched more than 10 mortar strikes on the villages of Oleksandrivka and Tymofiivka in the Bohodukhiv district. The attack damaged at least five residential buildings.
At 11 a.m. on March 19, Russians shelled Kupiansk; after 8 p.m., they fired Vovchansk.
On March 19, the pyrotechnic units of the State Emergency Service examined more than 2 hectares of territory. Ten explosive objects were removed and neutralized.
On March 18, the Russians shelled Dvorichna. A 51-year-old woman got shrapnel wounds and was hospitalized in serious condition. Private houses and farm buildings were damaged by shelling.
On March 18, two men, 71 and 29 years old, found an explosive object and tried to disassemble it in their yard in the Yaremivka, Izium district village. Both civilians were injured by detonation and hospitalized in serious condition.
On March 17, the enemy launched two missile strikes on Velykyi Burluk village in the Kupiansk district. One of the rockets hit the yard of a residential building. At least 20 neighboring houses and farm buildings were damaged. The second rocket hit the ground on the territory of the district police department, damaging the fire and rescue units, six private cars, and neighboring residential buildings.
Main Office of the State Emergency Service of Ukraine in Kharkiv Oblast: 1,818 people were killed by mine explosions since the beginning of the full-scale war
From March 13 to 20, the State Emergency Service specialists defused 457 explosive objects in Kharkiv Oblast.
From the beginning of the liberation of Kharkiv Oblast on Sept. 8, pyrotechnicians examined 1,925 hectares of territory and neutralized 52,973 explosive objects. More than 60,000 munitions have been destroyed since the beginning of the full-on war.
Over the past week, five civilians were injured by the mine detonation in the Izium district.
During the full-scale invasion, nine rescuers and sappers died, and 40 rescuers and sappers got shrapnel wounds.
According to the Kharkiv Prosecutor's Office, as of March 15, 1,818 people, including 74 children, died due to mine explosions. Two thousand seven hundred fifty-one people were injured, including 216 children.
Earlier: 24 people were evacuated from the districts of Kharkiv Oblast that are constantly under fire.
Follow us on Twitter, Instagram and LinkedIn for more news, stories, and field reports by Kharkiv journalists.
We stay in Kharkiv to deliver you on-the-ground reports. Please, support our work and help us remain independent.