Landmine Explosion Causes Death of 1818 People in Kharkiv Oblast
20.03.2023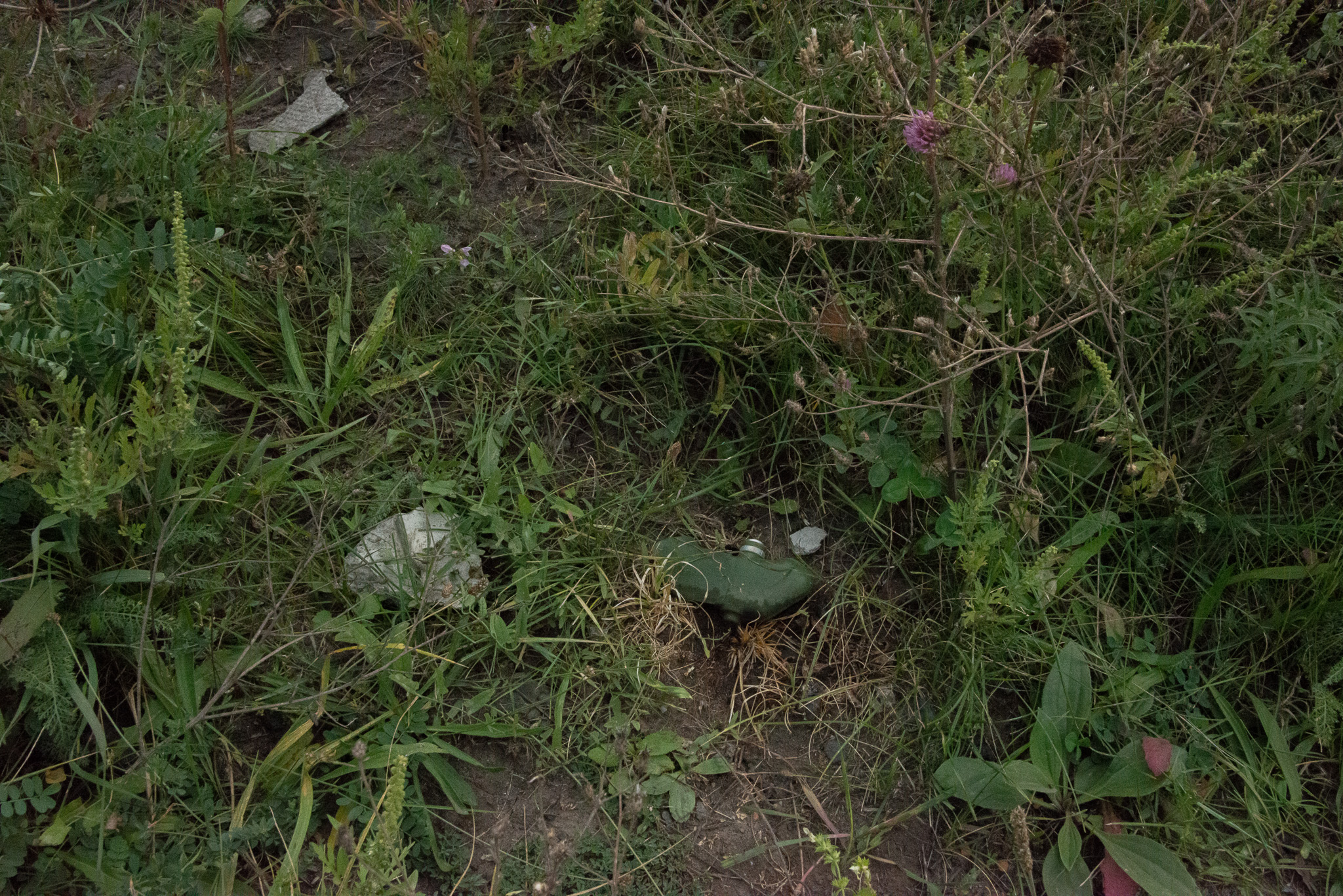 "Petal'' mine (Green Parrot or Butterfly Mine) in the de-occupied village of Hrakove / Oleksandr Magula for Gwara Media. September 2022
From 13 to 20 March, the State Emergency Service of Ukraine defused 457 mines in Kharkiv Oblast, reported by Yevhen Vasylenko, spokesperson for the Main Directorate of the State Emergency Service of Ukraine in the region, during a press conference.
Since 8 September, the beginning of the de-occupation of Kharkiv Oblast, bomb squads have inspected 1,925 hectares of territory and defused 52,973 explosive devices. In total, more than 60,000 pieces of ammunition have been defused since the beginning of the war.
Over the past week, five civilian injuries were caused by mines, all of which occurred in Izium district. In particular, on 13 March, a 40-year-old civilian was injured by an anti-personnel mine in the Snizhkivka village.
During the full-scale invasion, nine rescuers and deminers died. Another 40 rescuers and deminers sustained shrapnel wounds. Damage was caused to more than 40 fire and rescue units and about 50 pieces of rescue equipment.
According to the Kharkiv Prosecutor's Office, as of 15 March 1818 people, including 74 children, had been killed by mines. 2,751 people were injured, including 216 children. The de-occupied part of Kharkiv Oblast is considered to be potentially mined, which is 30% of the total territory.
Most people are injured by PFM-1 mines
The PFM-1 land mine is a type of high-explosive anti-personnel mine produced by the Soviet Union and Russia. It has several names, including the Green Parrot and the Butterfly Mine. These mines can be scattered in large numbers from helicopters, airplanes, and mortars. They glide to the ground without detonating and only explode upon contact at a later time.
To reduce the risk of injury or death to children, UNICEF and Ukrainian ministries launched the All About Mine Safety website for parents, teachers and children.
Follow us on Twitter, Instagram and LinkedIn for more news, stories, and field reports by Kharkiv journalists.