UN to Recognize Russia's Deportation of Ukrainian Children from the Occupied Territories as a War Crime
20.03.2023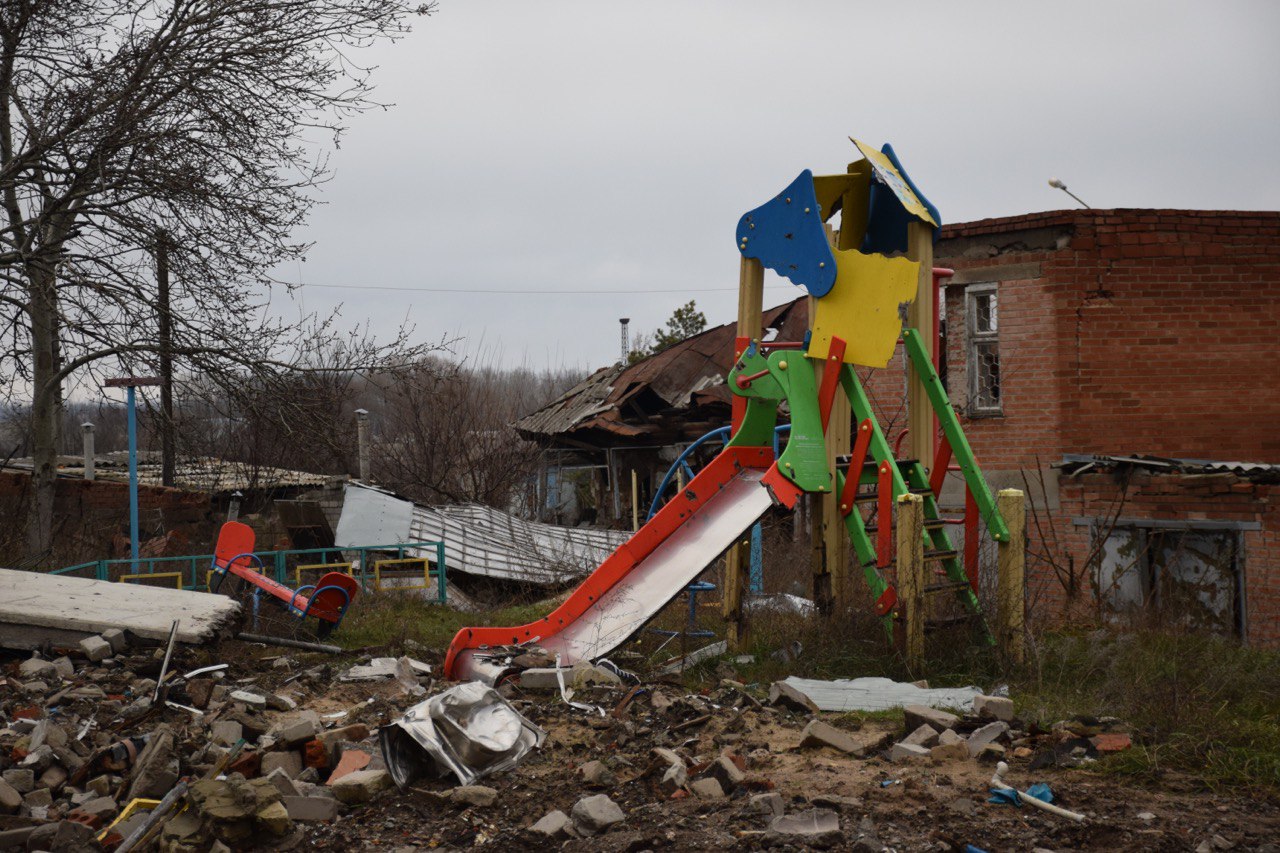 Destroyed playground in Izium, Kharkiv Oblast. December 2022 / Photo: Denys Glushko for Gwara Media
The forced transfer and deportation of Ukrainian children from the occupied territories by the Russian Federation is a war crime, stated in the report of the UN Commission of Inquiry on War Crimes during Russia's full-scale invasion of Ukraine.
The Commission examined the cases of displacement of 164 children aged 4 to 18 from Donetsk, Kharkiv, and Kherson Oblasts. It concluded that none of these situations did it meet the requirements of international humanitarian law. The displacement was not justified on the grounds of security or health. It is noted that it is likely that the Russians did not attempt to establish contact with the children's relatives or with the Ukrainian authorities.
The Regional Centre for Human Rights noted that between 260,000 and almost 700,000 Ukrainian children with parents were deported to Russia.
"Our children are forcibly taken from their parents, made to forget their origin, language, and culture, and turned into Russians. The so-called "holiday camps" for the ideological re-education of Ukrainian children are not only a violation of international conventions, but another evidence of genocide, one of the signs of which is the forced transfer from one national group to another," said Tetiana Skrypka, Chair of the Subcommittee on Family and Children's Affairs.
Recently, the Ukrainian Parliament appealed to the UN Human Rights Committee, the UN Committee on the Rights of the Child, the International Court of Justice, and the UN High Commissioner for Refugees regarding the deportation of Ukrainian children to Russia.
By 14 March, 18,000 children had been affected by Russia's military aggression in Ukraine. The data was posted on the Children of War platform. The exact number of victims cannot be established due to active hostilities and temporary occupation.

We are an independent media reporting from wartime Kharkiv despite the blackouts and shelling. You can support our work. Buy us a coffee to make Ukrainian spring warmer and our journalists happier. For nothing makes us happier than your support.