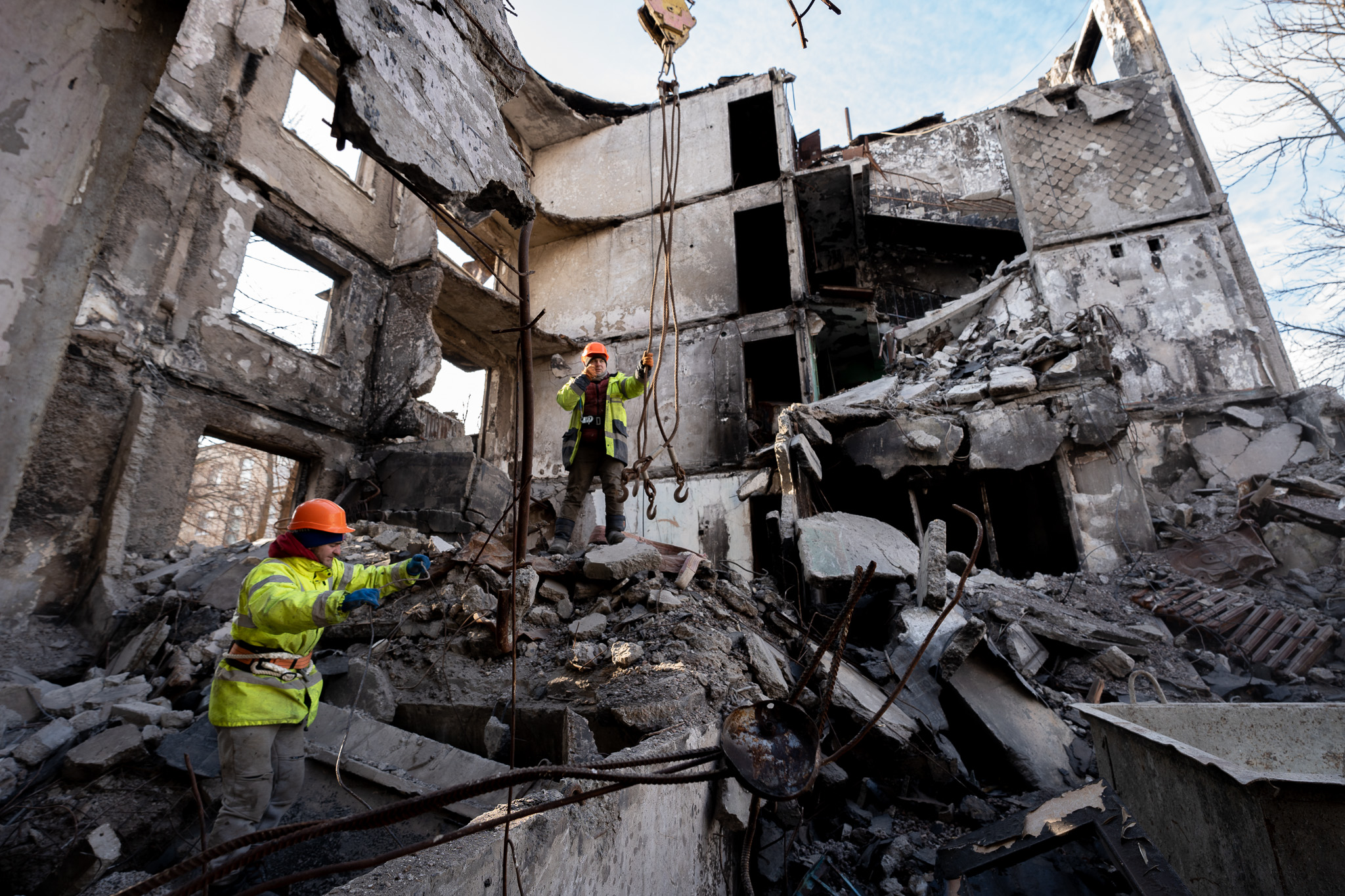 Recovery Despite Missile Attacks: How Houses to Be Repaired in Kharkiv
Featured
Buildings in Northern Saltivka are being dismantled and restored after shelling in Kharkiv, February 2023 / Photo: Oleksandr Magula, Gwara Media
Regardless of regular missile strikes, residential buildings damaged by the Russian army continue to be repaired in Kharkiv. Our photojournalist showed how Kharkiv housing is being restored.
Northern Saltivka, the area that suffered the most from the occupiers' shelling, is being actively rebuilt. Builders are simultaneously working in dozens of damaged buildings.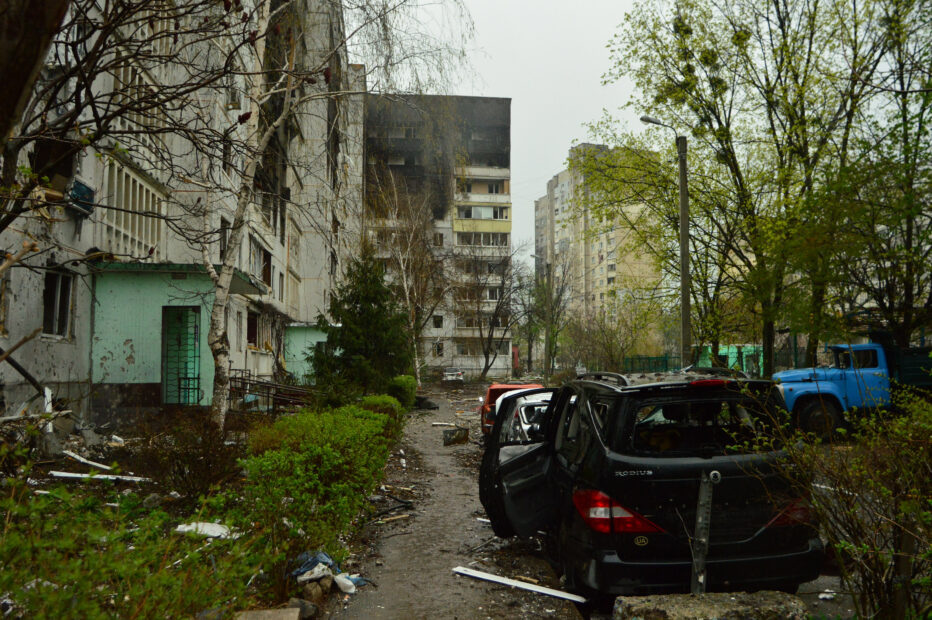 The neighbourhood consists of buildings from the late 80s and early 90s of the last century. For the most part, the houses are of the same type, almost identical 9-12-16-story panel buildings. Before the war, more than 300,000 Kharkiv residents lived here.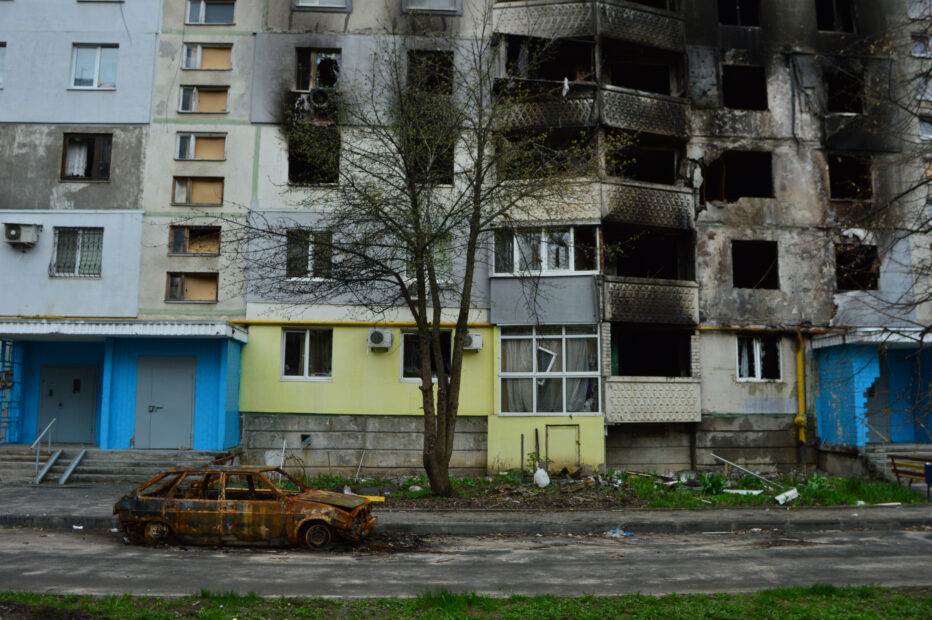 It's a short walk from here to the bypass road. The invaders attacked Kharkiv in this way. The district suffered the brunt of Russian artillery.
"We are restoring what is essential. Our district of Northern Saltivka was destroyed. Now you can see a lot of construction equipment there because we are building, we do not stop. We will use all resources and efforts to restore everything that the enemy has ruined," the mayor of Kharkiv, Ihor Terekhov, said in an interview with RBC-Ukraine.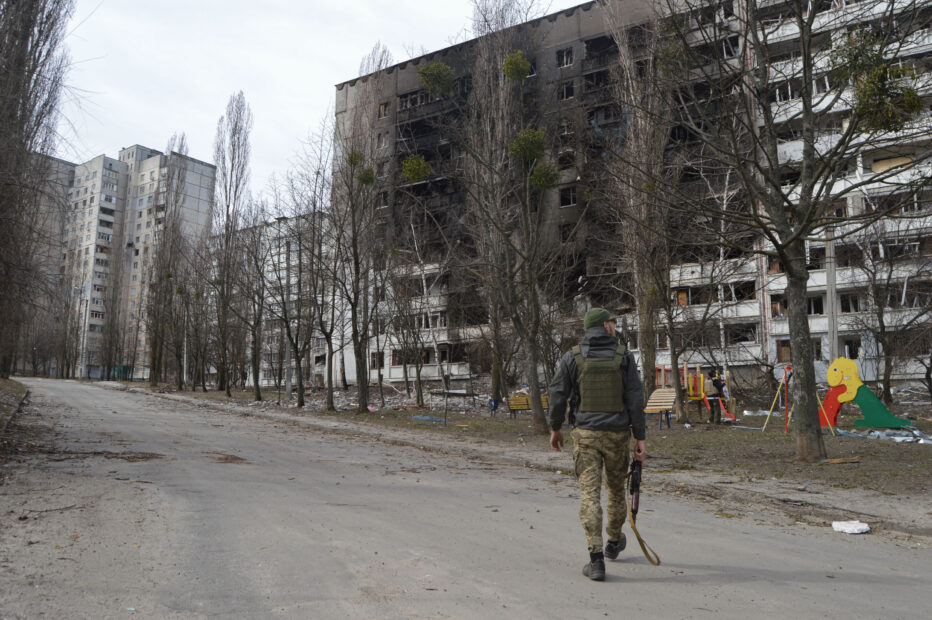 According to the Kharkiv head, currently, the city has more than 400 buildings that cannot be restored. Last year, a total of about 135 buildings were restored, 66 of which were severely damaged.
Meanwhile, there are still houses in Northern Saltivka without water, heating, or gas. People heat their homes with stoves and cook in outdoor kitchens. Those are the houses where utilities cannot be repaired due to damaged communications.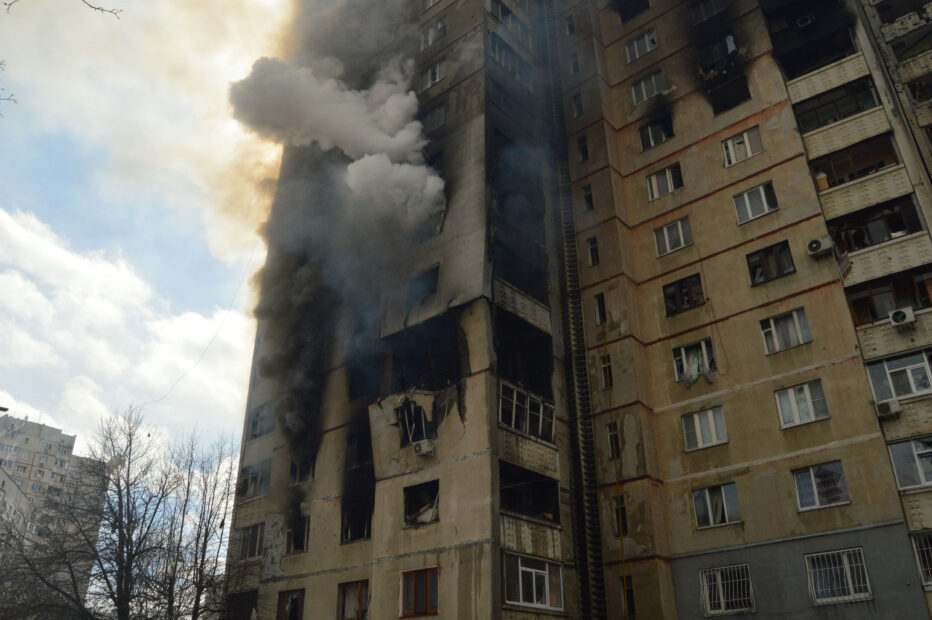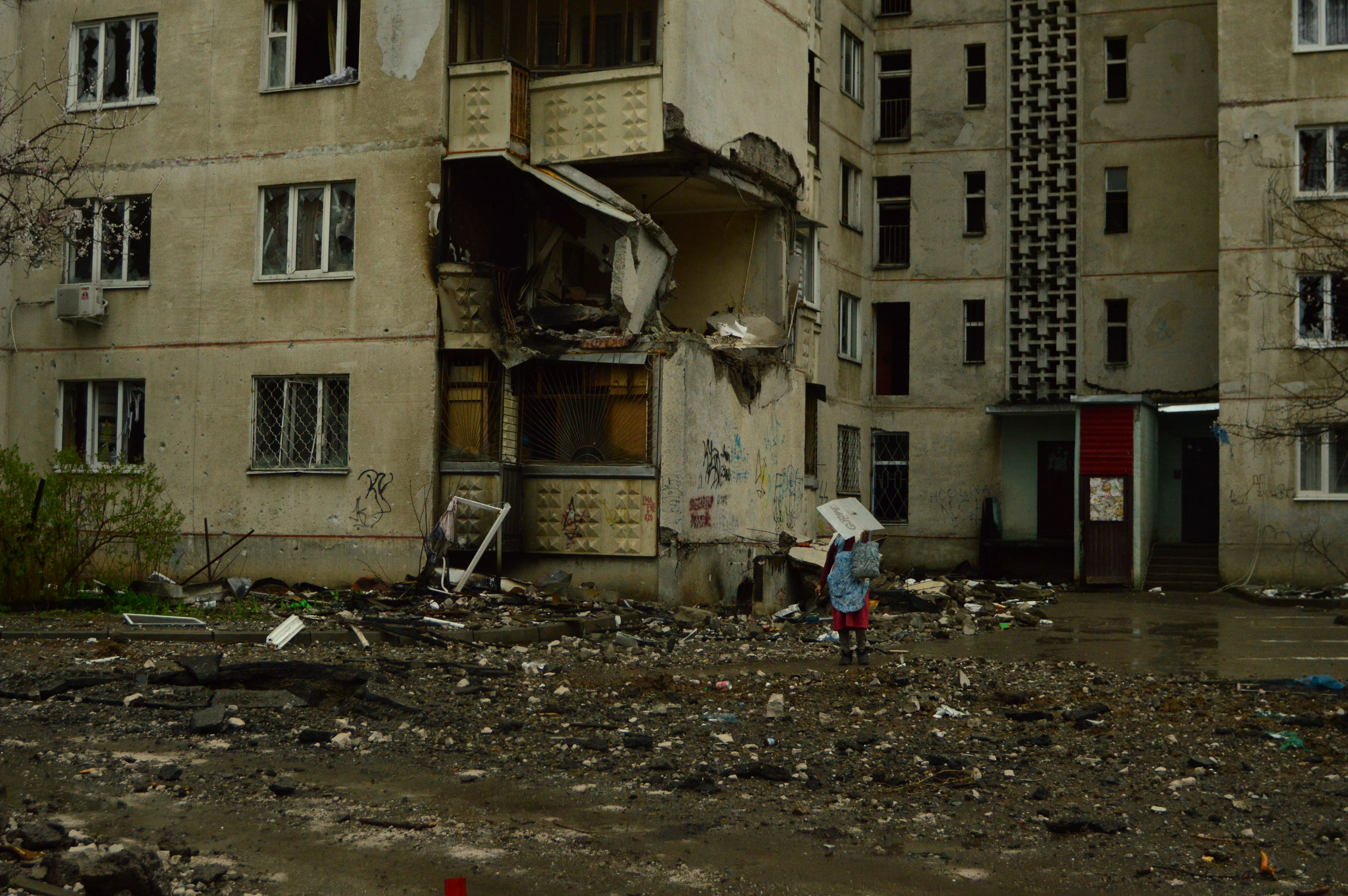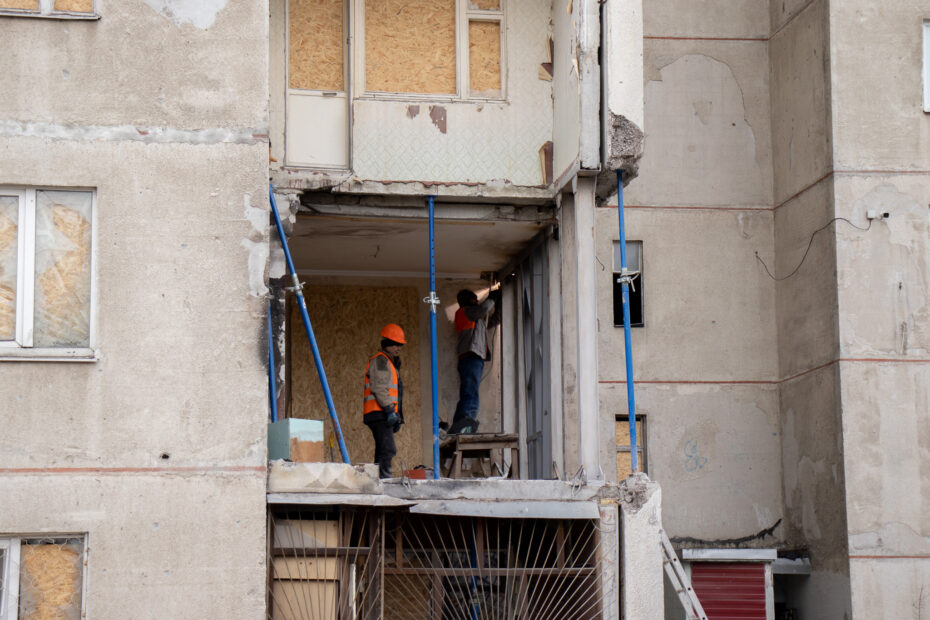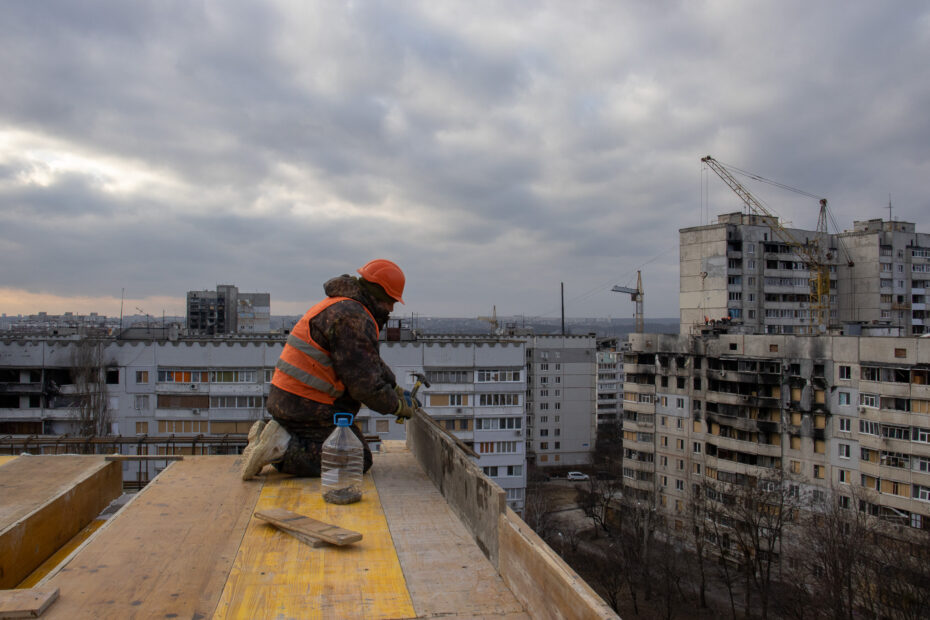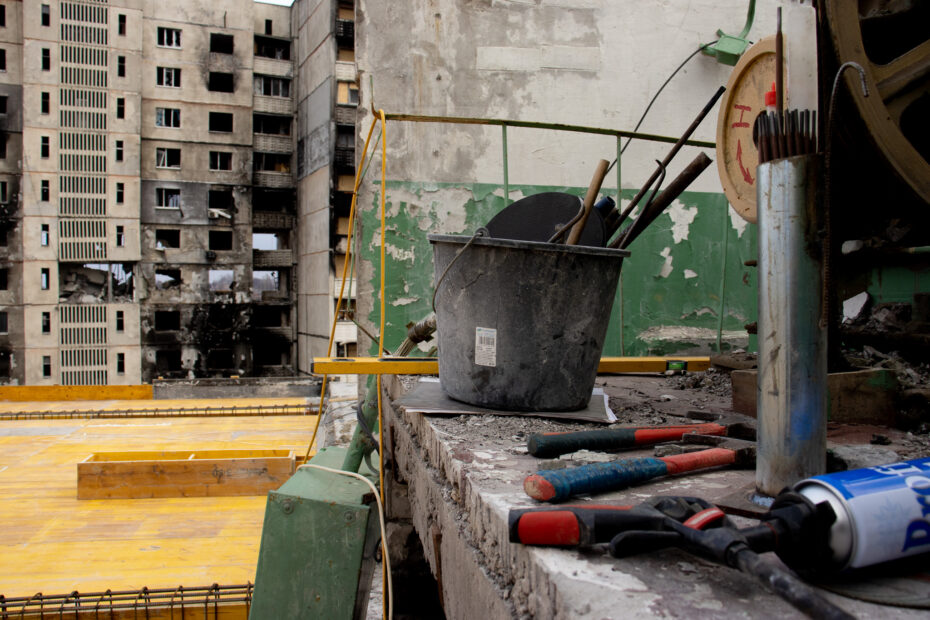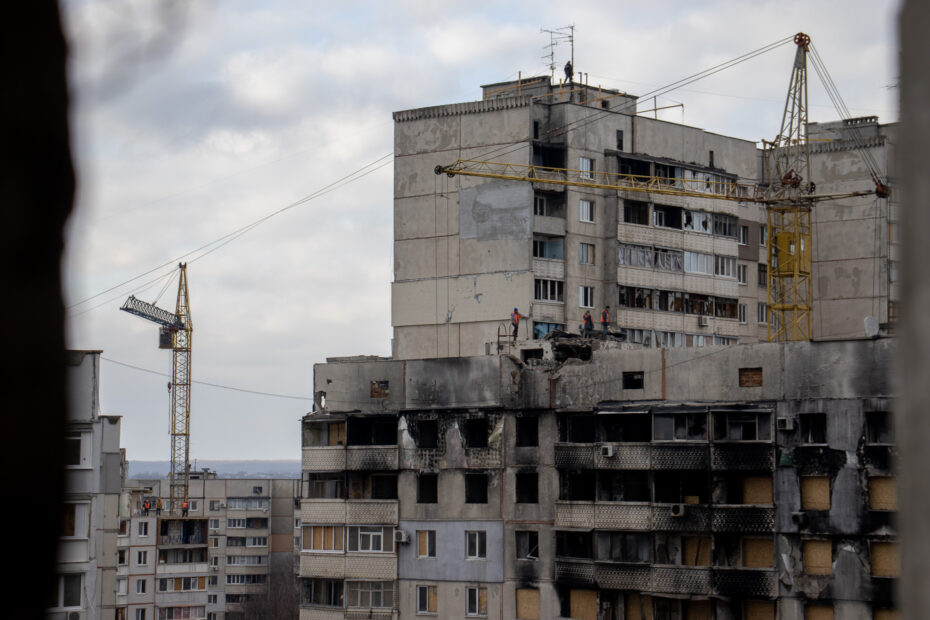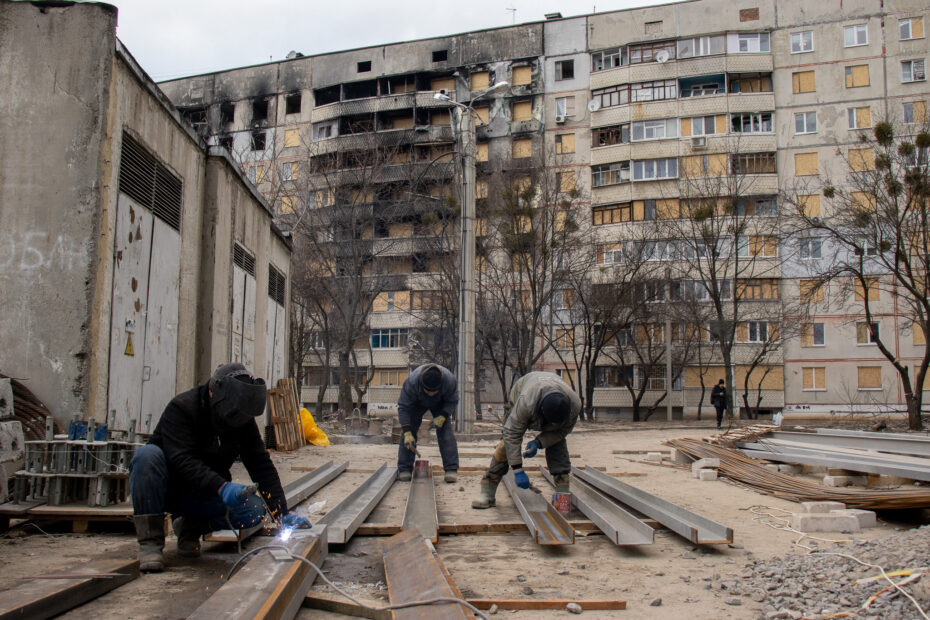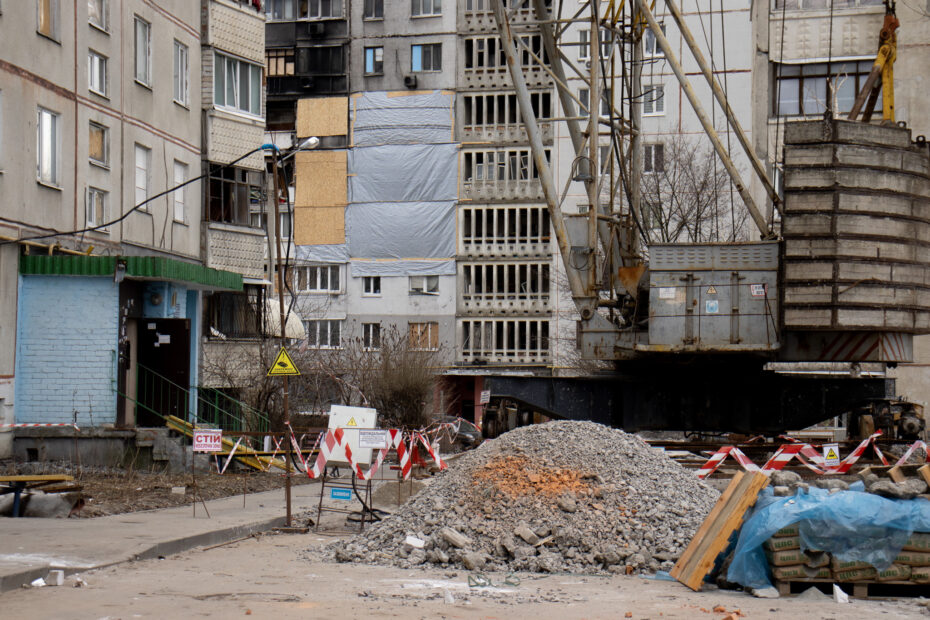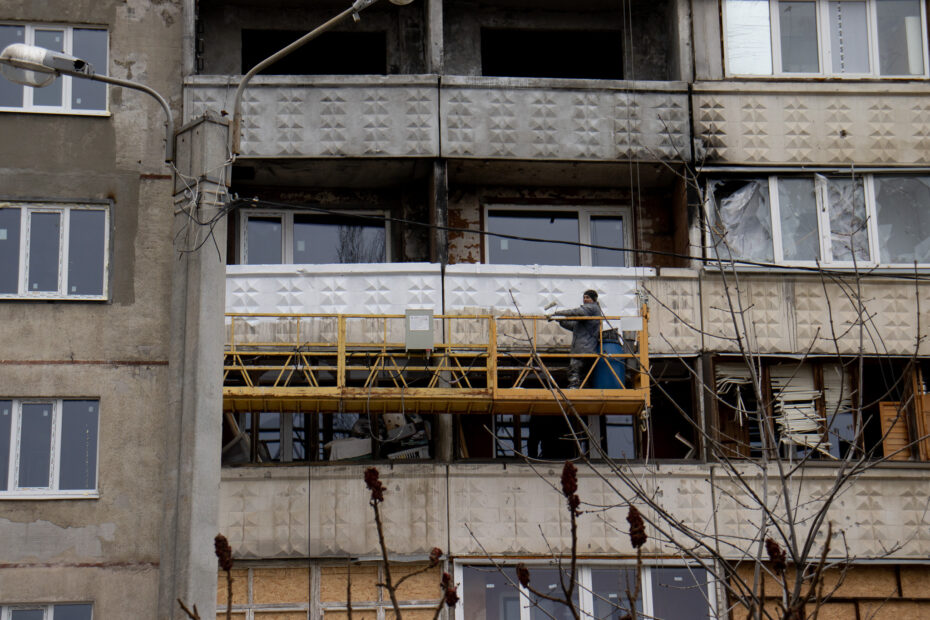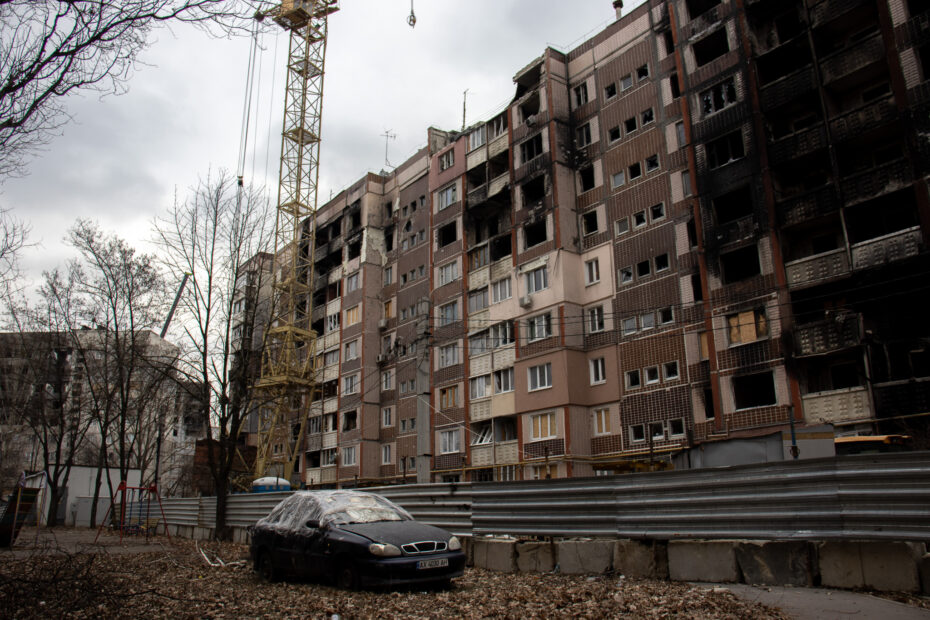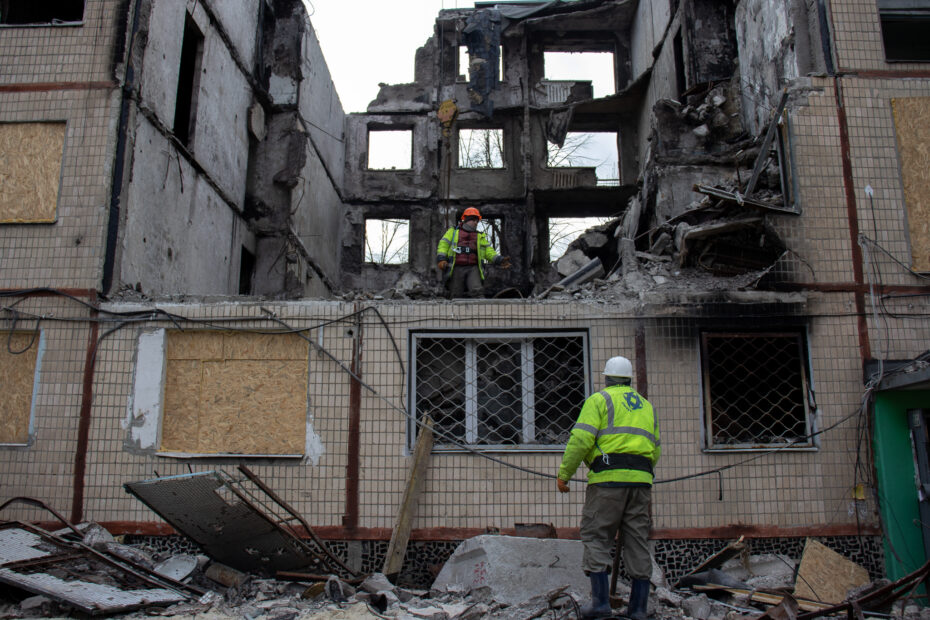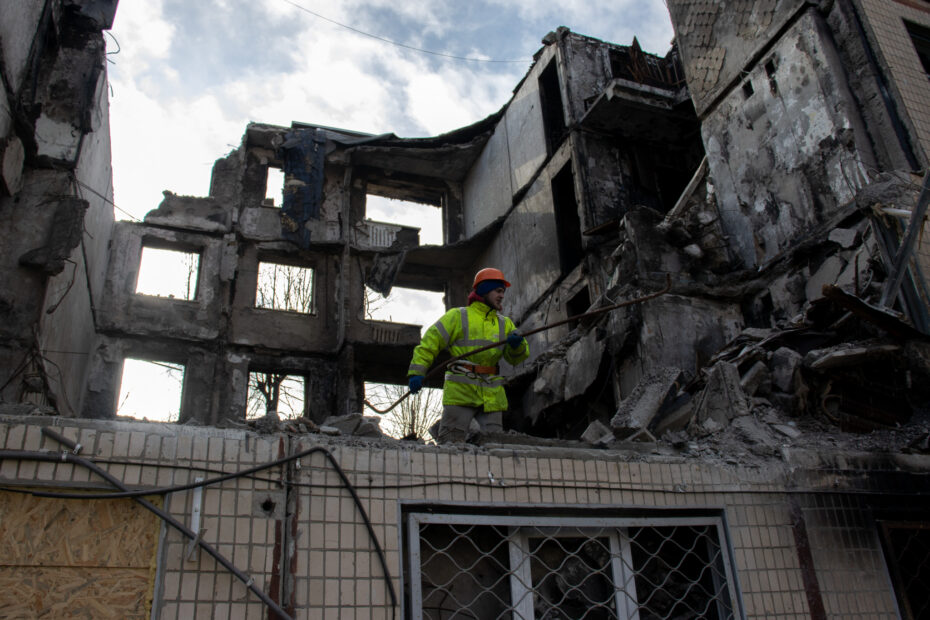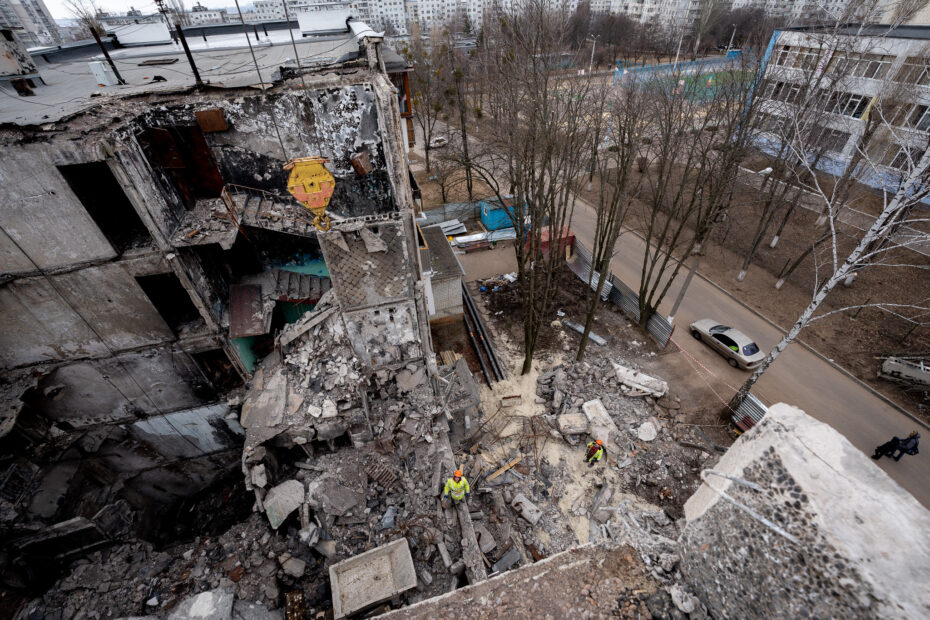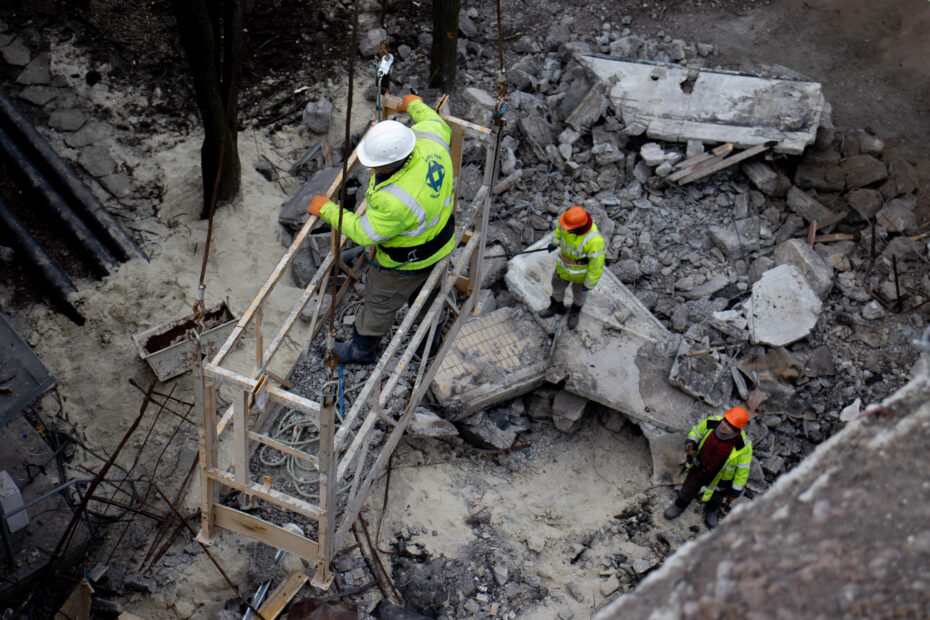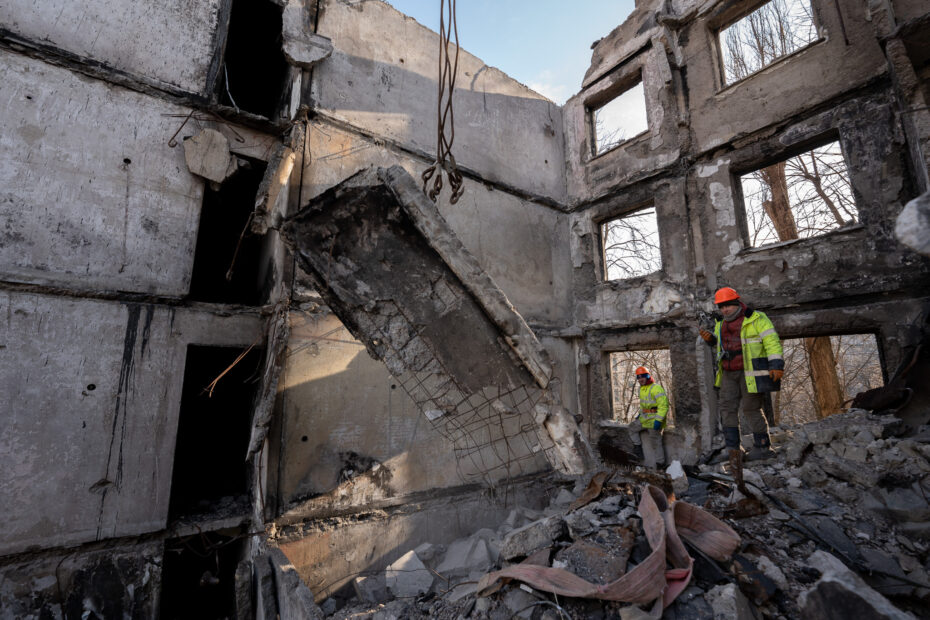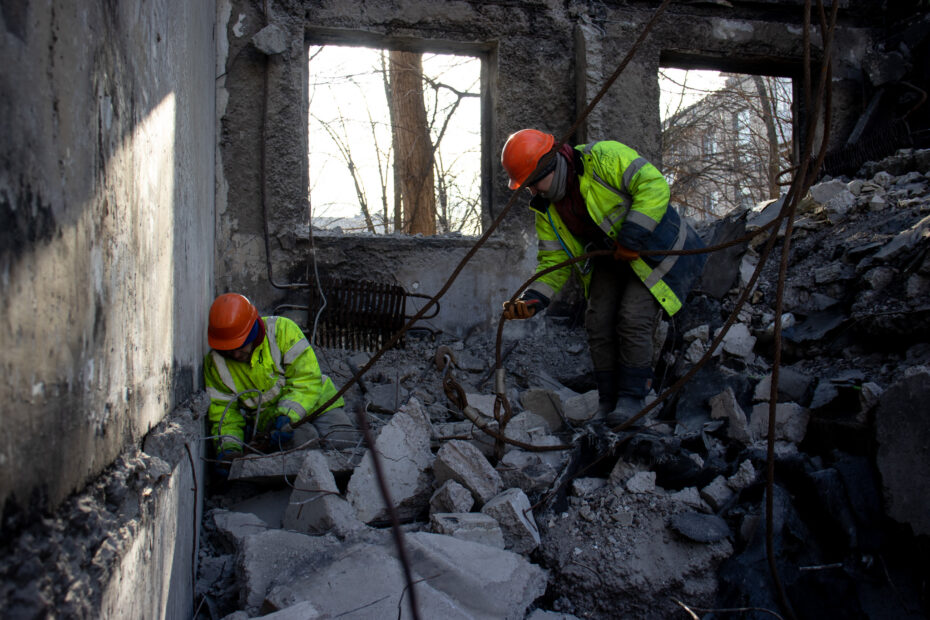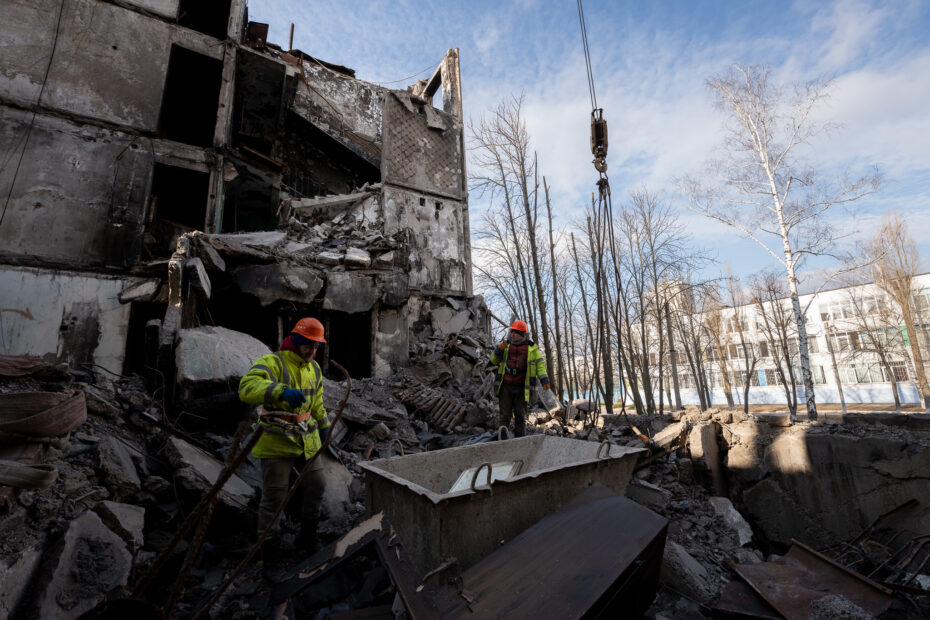 We are an independent media reporting from wartime Kharkiv despite the blackouts and shelling. You can support our work. Buy us a coffee to make Ukrainian spring warmer and our journalists happier. For nothing makes us happier than your support.