Protective Layer by Kostiantyn Zorkin Presented in Kharkiv. Photo
11.11.2022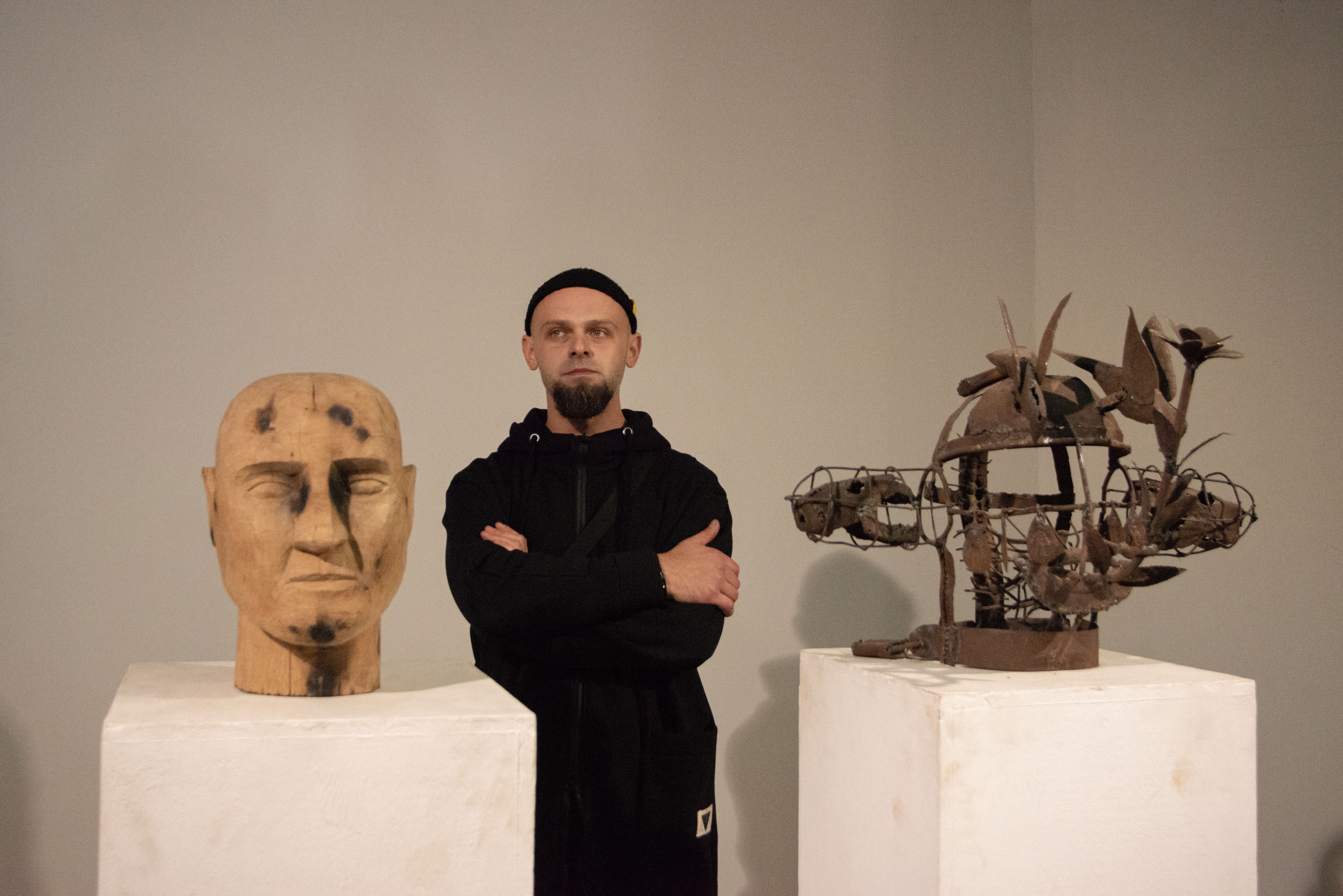 Kostiantyn Zorkin presenting the Protective Layer project / Photo: Oleksandr Magula, Gwara Media
On Nov. 10, Ukrainian artist Kostiantyn Zorkin presented Protective Layer – a project about the city and the war in Ukraine.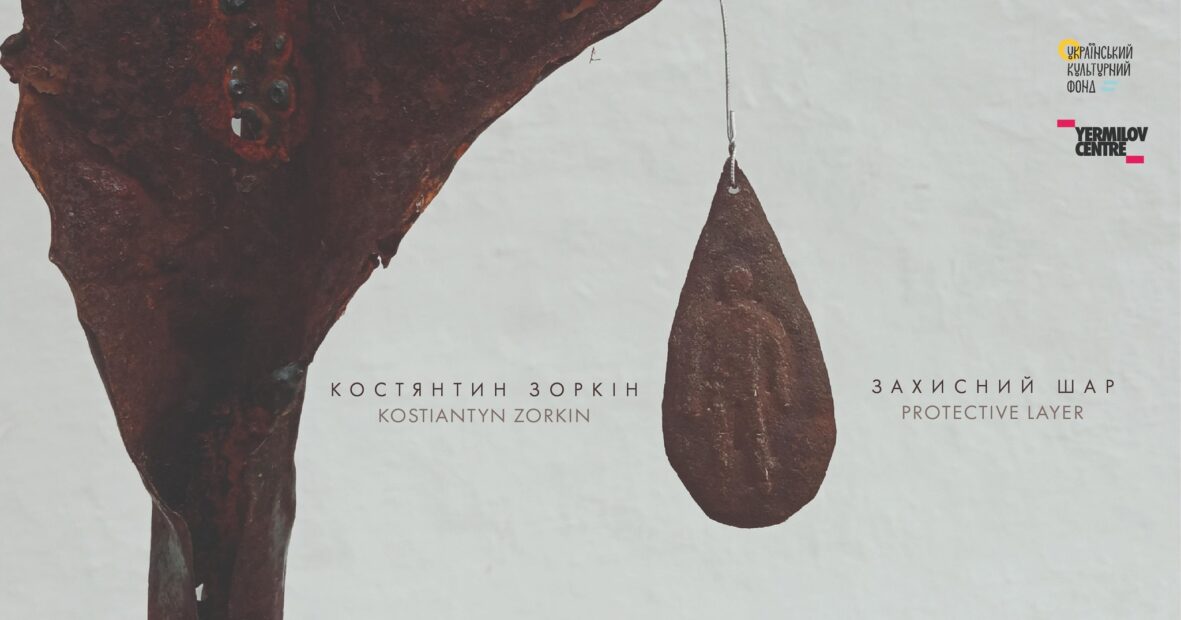 The exhibition was prepared at the art residence ART KUZEMYN in Sumy Oblast and presented in Kharkiv.
Kharkiv artist Kostiantyn Zorkin works with performance, graphics, puppet theater, and land art and creates objects and installations.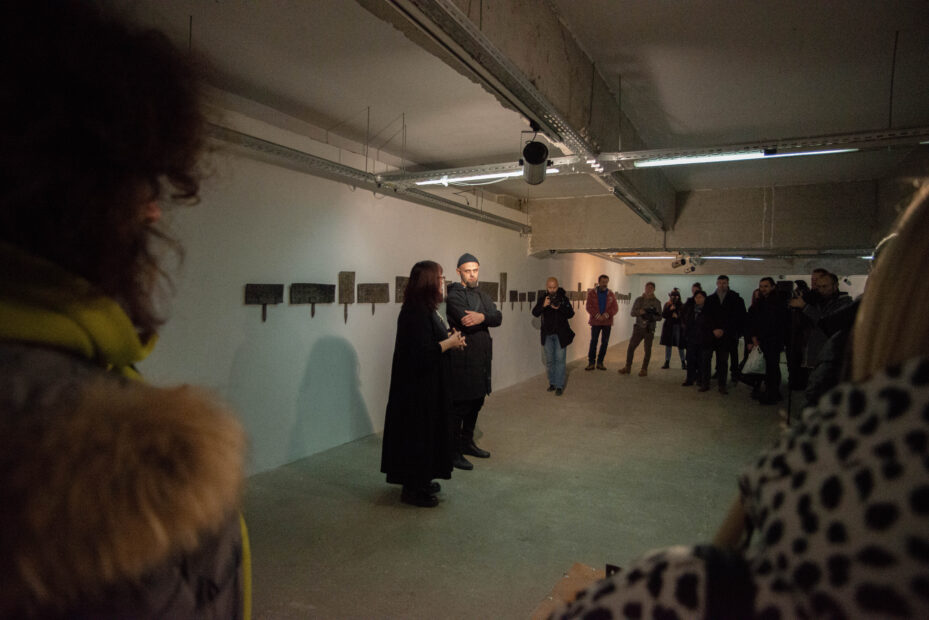 The artist's favorite material is wood. But this time Zorkin presents his new creations of metal, as iron is everywhere in our lives, and it is able both to protect and to harm us.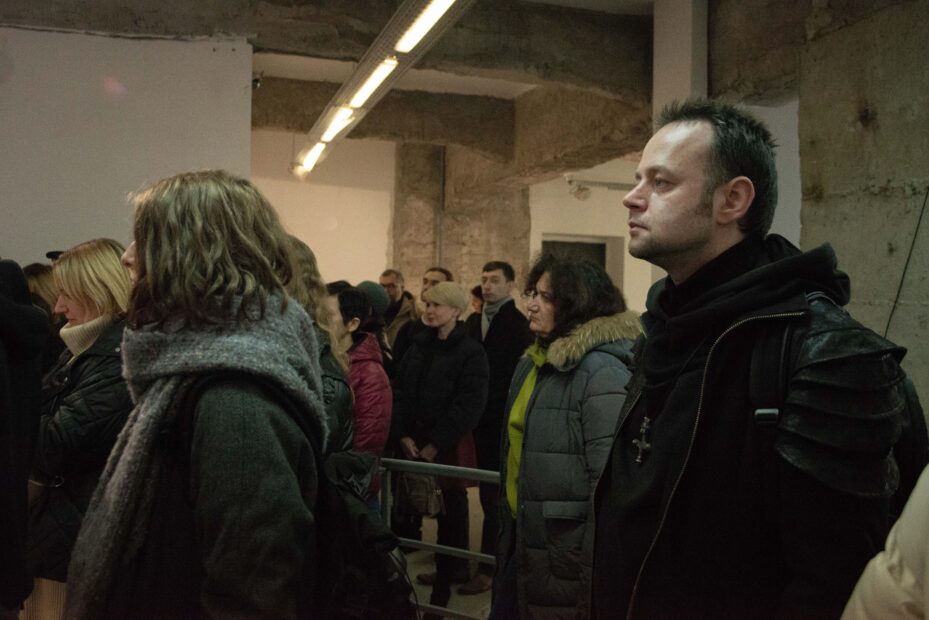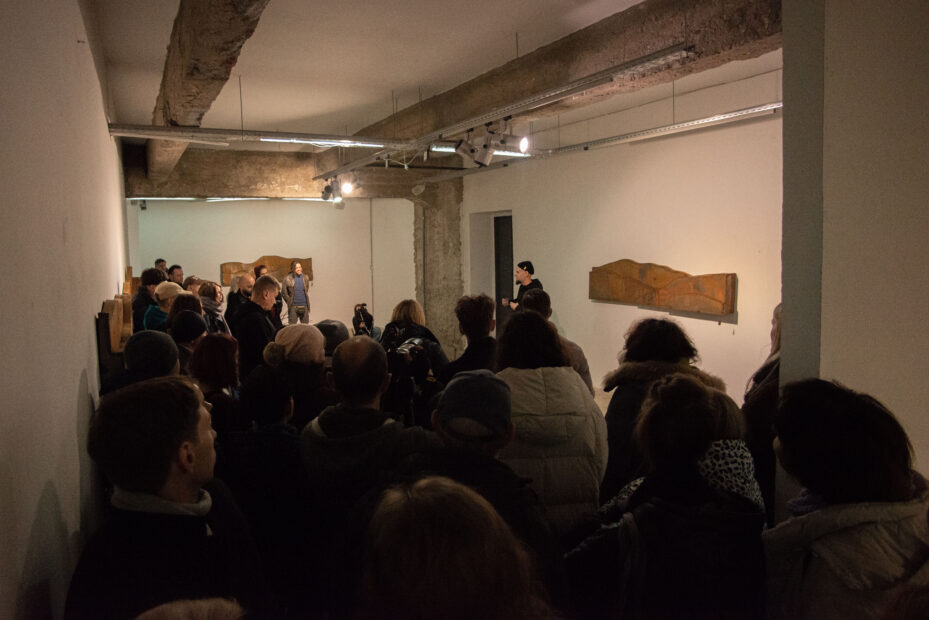 The author of the project asked not to touch the exhibits. And, unlike other exhibitions, this time, the reason is not to protect the objects. Zorkin says it is easy to get injured by the art pieces.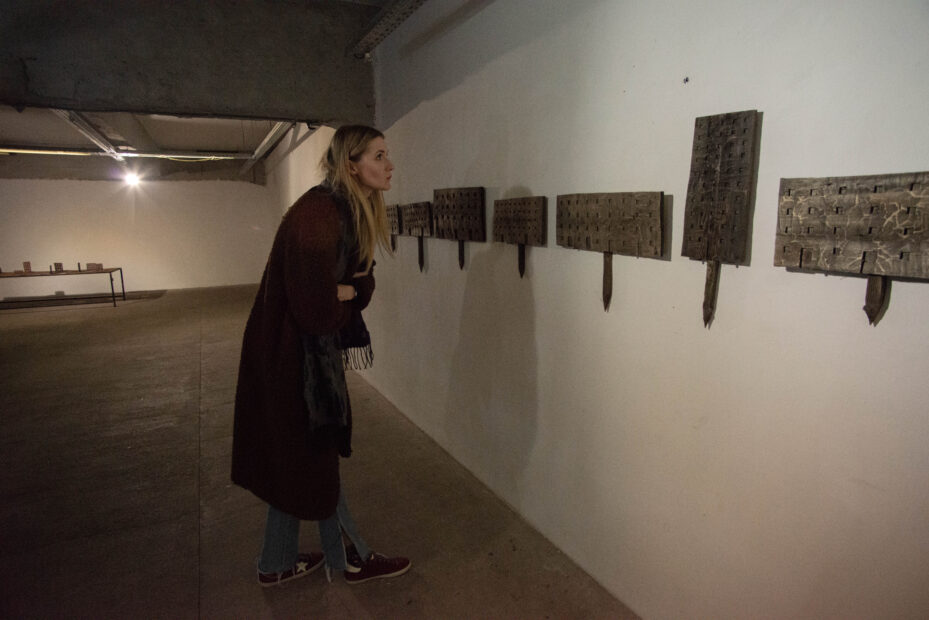 "For me metal has always been an aggressive material, unlike wood. Working with it is always accompanied by danger: welding, burns, sparks, fire, rust, and injuries – the potential for trauma is embedded in metal because it is firmer than the human body. In the presented project, traumatizing and traumatized metal becomes the embodiment of the feelings of wartime, the constant relation between protection and vulnerability," comments the artist.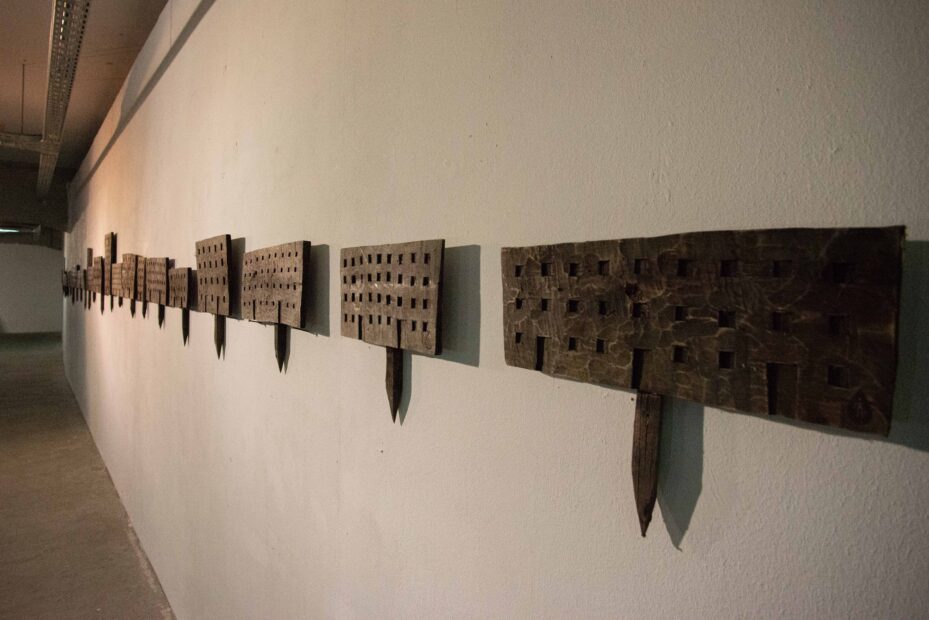 Zorkin`s project has become the first exhibition at the Yermilov Center, the first center for contemporary art in Kharkiv, since the beginning of the full-scale Russian invasion of Ukraine.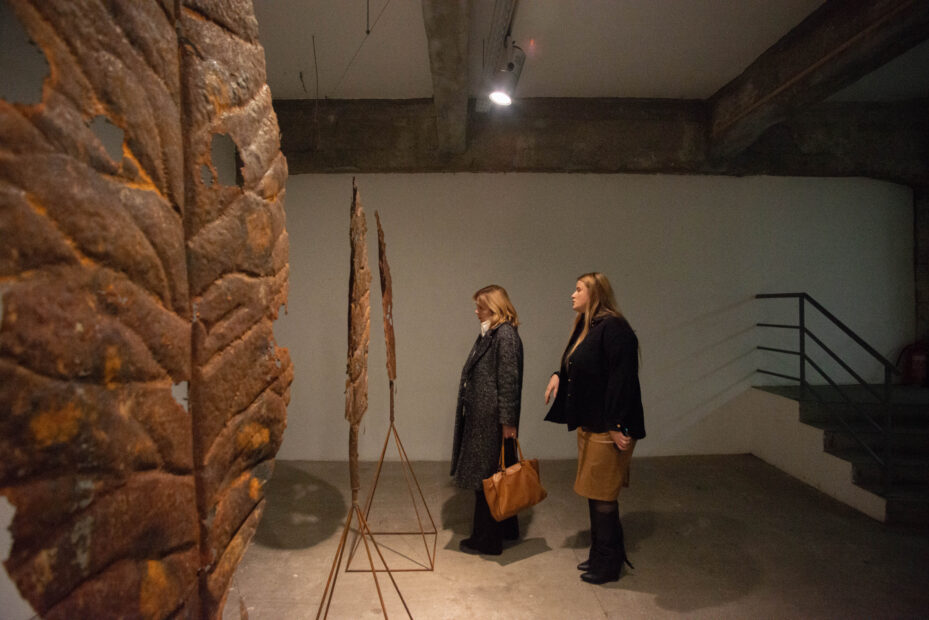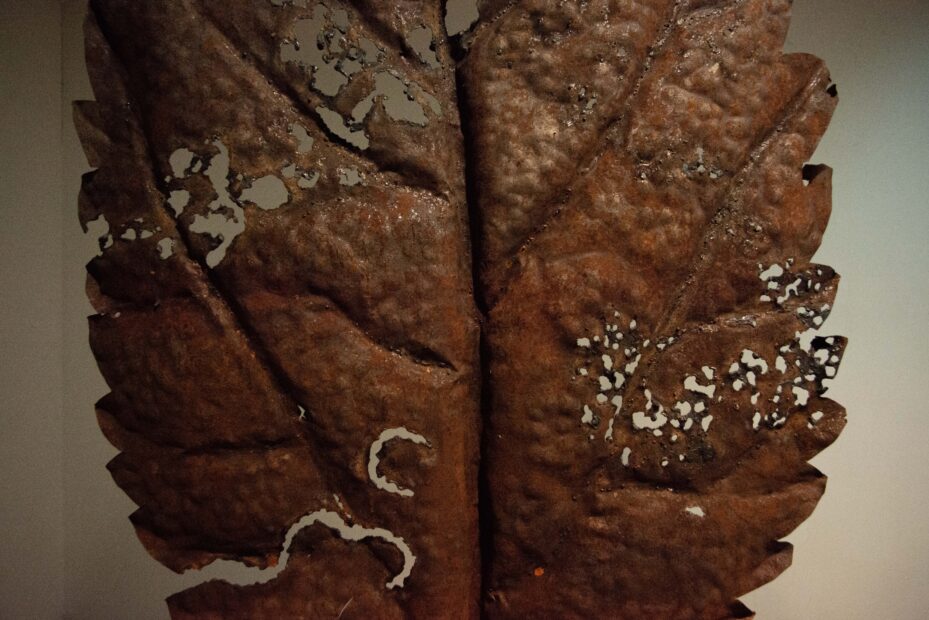 Text by Denys Glushko
Translated by Tetiana Fram