Bracelets Made of Azovstal Steel to Strengthen Ukraine's Defenders
06.10.2022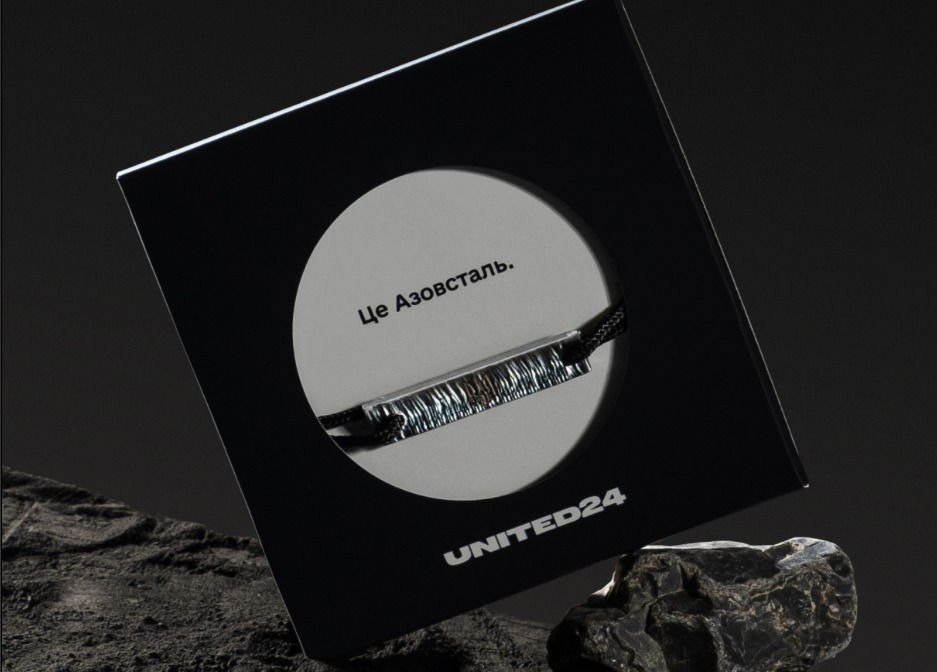 Bracelet made with Azovstal metal / u24.gov.ua/azovstal
United24 launched the next large project. This is something that will resonate with every Ukrainian.
The fundraising platform has created an exclusive series of bracelets "Symbol of Fortitude" from the last pre-war batch of Azovstal.
The word "Azovstal" has turned from the plant's own name into a common name – a symbol of courage and strength of spirit of the whole nation. This project is dedicated to the most unbreakable people in the world – the Armed Forces of Ukraine, as well as to every Ukrainian who defends their land. To everyone who has not given up for seven months, and stubbornly goes forward, bringing the Ukrainian victory closer.
Each hryvnia from the "Symbol of Fortitude" will work for victory in the form of drones, which are very necessary for our defenders.
Thanks to donations through UNITED24, the Army of Drones has already purchased almost a thousand UAVs for the frontline.
"Army of Drones" is a complex program that involves drone procurement, maintenance, and replacement, as well as pilot training. An Army of Drones will allow constantly monitor the 2,470 km long frontline and provide an effective response to enemy attacks.
By buying a bracelet, you help the Armed Forces of Ukraine. 100% of profits from their sales will be transferred via the UNITED24 fundraising platform for the Army of Drones project in order to strengthen Ukraine's defenders on the front lines. It costs 1500 UAH/$41.