Kharkiv RMA: Pyrotechnics to be Prohibited on New Year
27.12.2022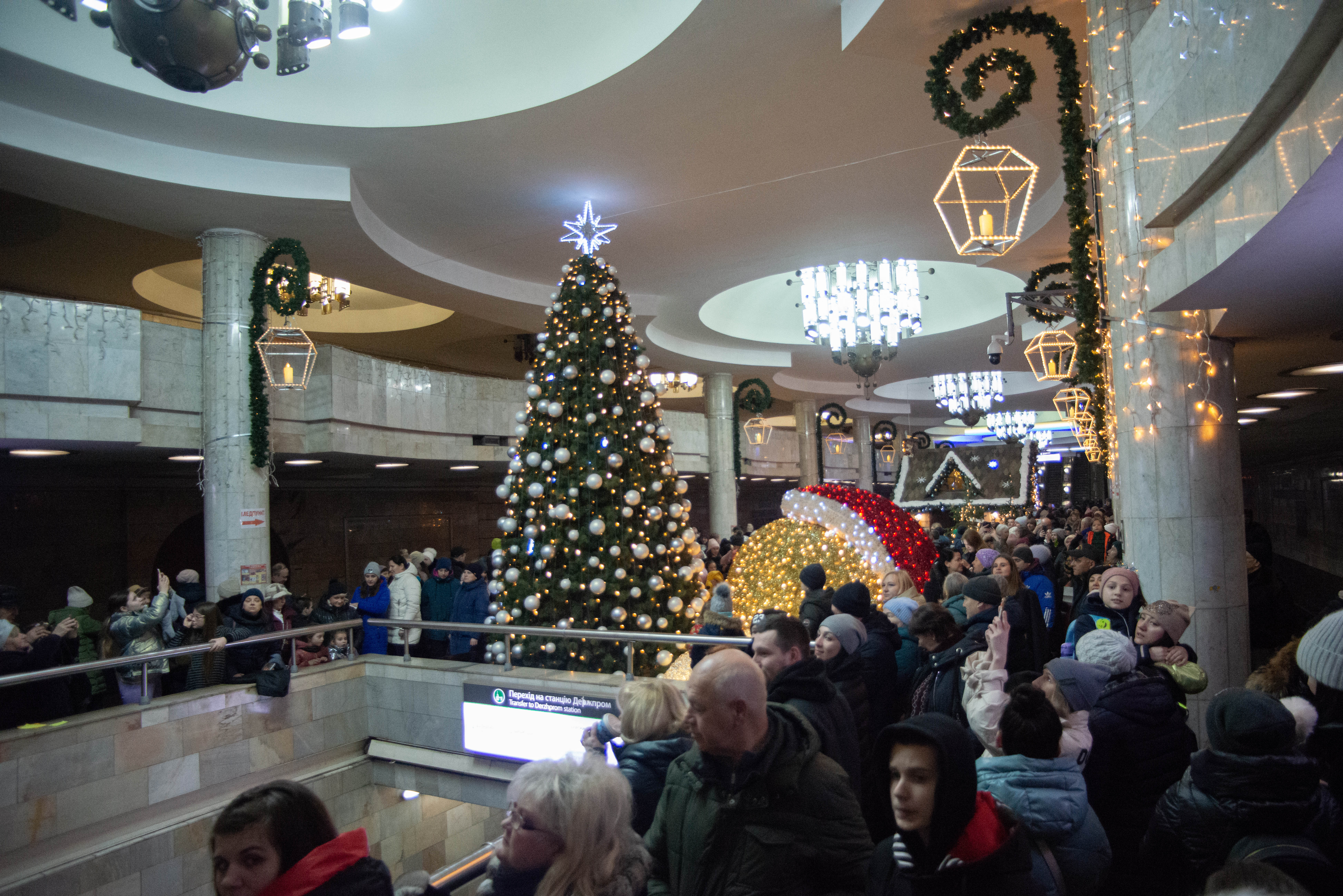 Opening of the Christmas tree in the Kharkiv subway / Oleksandr Magula, Gwara Media
On Dec. 27, the head of the Kharkiv Regional Military Administration Oleh Syniehubov informed the citizens about the details of the upcoming New Year holidays.
"Usage of pyrotechnics will be prohibited in Kharkiv city and oblast. There is no order regarding pyrotechnics yet, it will be introduced on the eve of the New Year holidays," said Syniehubov.
Moreover, the government will decide on the curfew in Kharkiv Oblast on Dec. 31, Syniehubov added.
"Several options for the curfew are being considered. The variant was in effect on Aug. 24, when the full-day curfew was introduced; from the complete cancellation of the curfew to the rules which are in effect now. Our position, which we will advocate talking to the Office of the President, is that curfew hours are not changed and remain from 11 p.m. to 5 a.m.," Syniehubov said.
This year, the New Year tree was installed at the University station, one of the central metro stations in Kharkiv. According to Kharkiv Mayor Ihor Terekhov, the tree is 5,5 m high. New Year festive events for children and a small concert will also take place in the metro. The entrance is free.
Follow us on Twitter and LinkedIn for more news, stories, and field reports by Kharkiv journalists.