Swiss Artist Illuminated Kyiv Sights for the First Time since the Beginning of the War
27.12.2022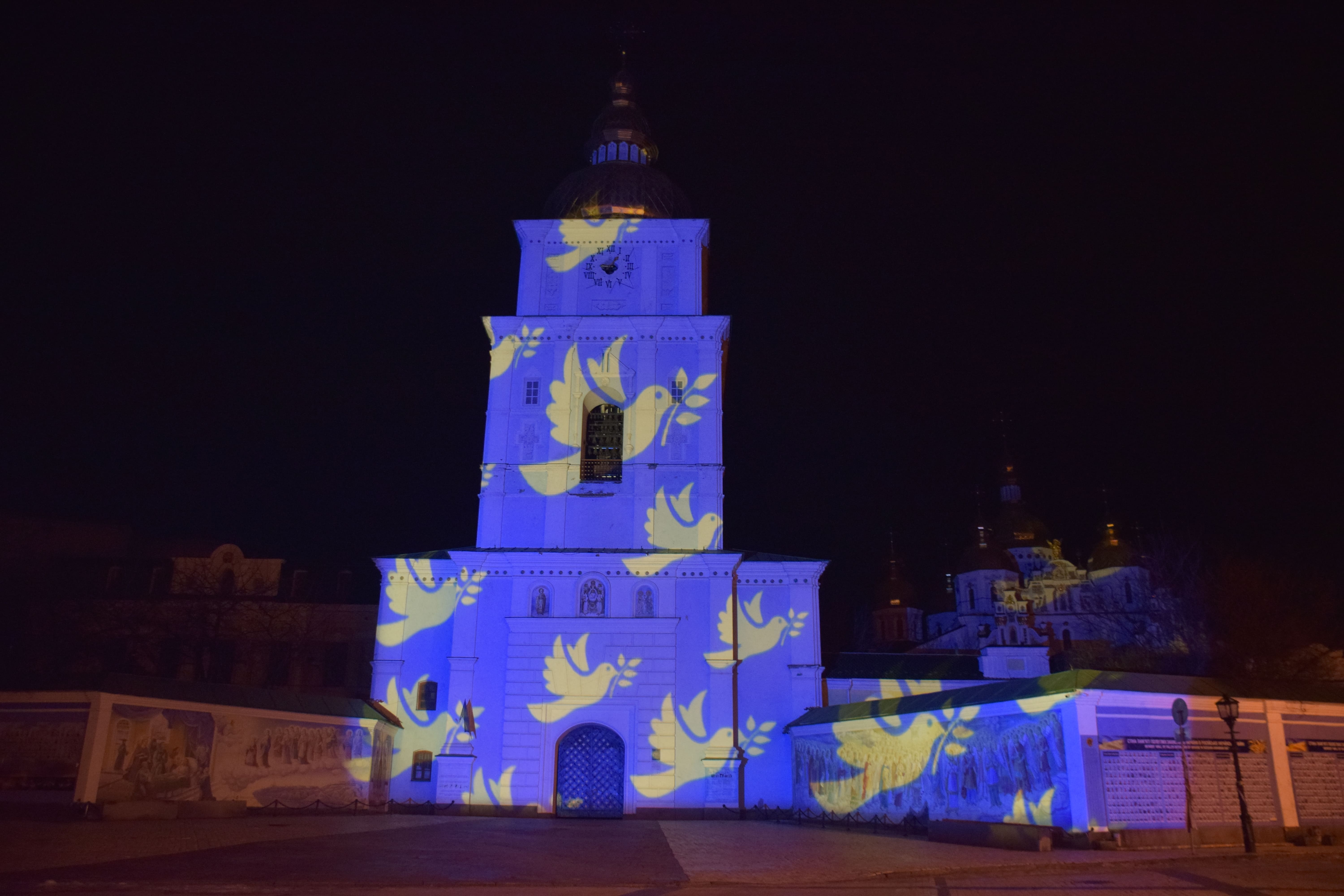 St. Michael's Golden-Domed Monastery and peace doves projection by Gerry Hofstetter / Denys Glushko, Gwara Media
The world-known Swiss light artist Gerry Hofstetter illuminated buildings in Kyiv as part of the "Christmas Light for Hope" tour to bring hope and light to Ukrainians in the dark days.
On December 23-25, St. Andrew's Church, the National Museum of History of Ukraine, the Belfry of St. Michael's Golden-Domed Monastery, the building of the Diplomatic Academy of Ukraine, the Sophia Cathedral Belfry and other places of the Ukrainian capital illuminated.
We found the artist near St. Michael's Golden-Domed Monastery and St. Sophia Cathedral.
The images from the projections were broadcast live so that these pictures could reach the frontline to the Ukrainian defenders in the trenches, as well as to the homes and shelters of Ukrainians.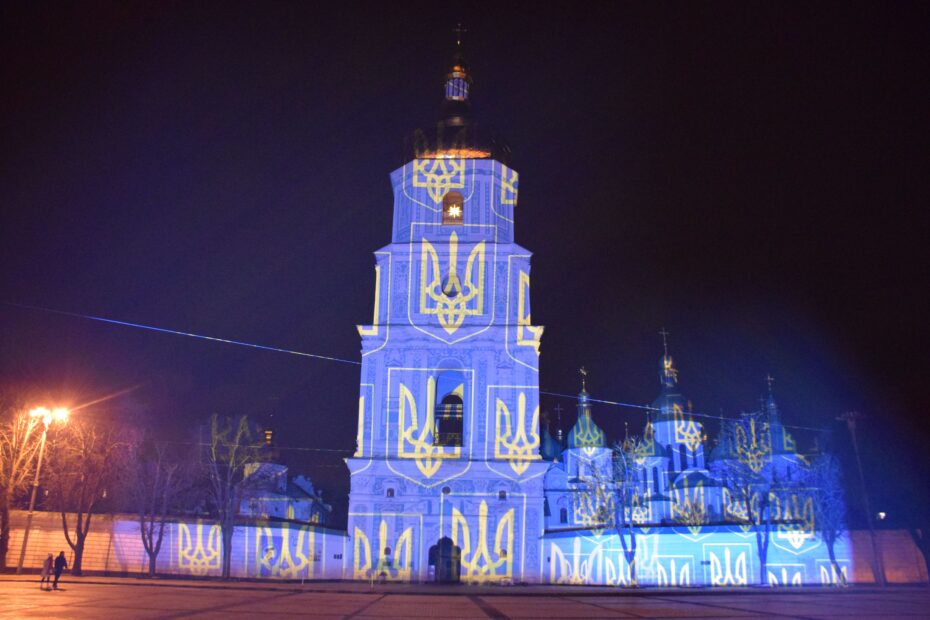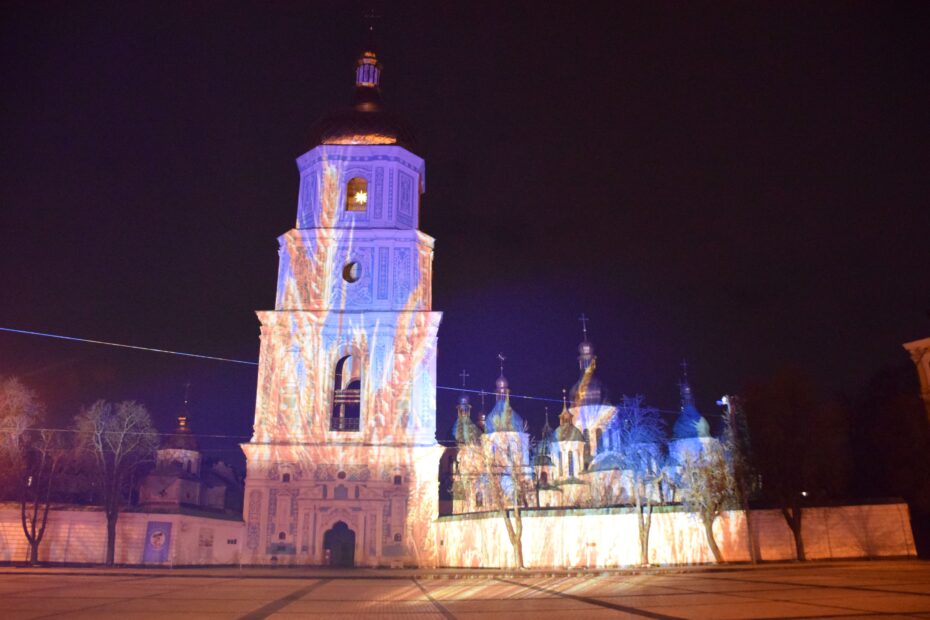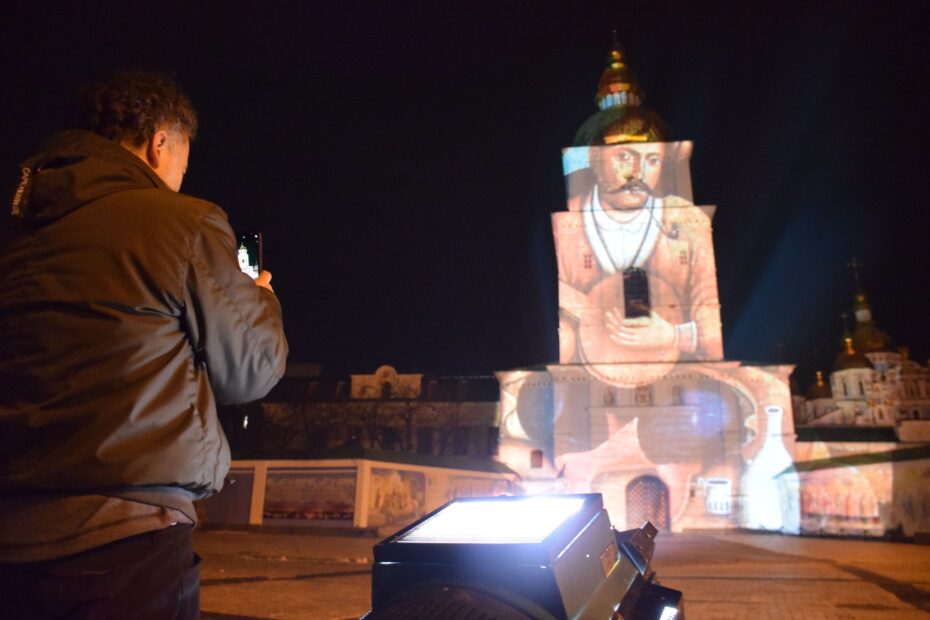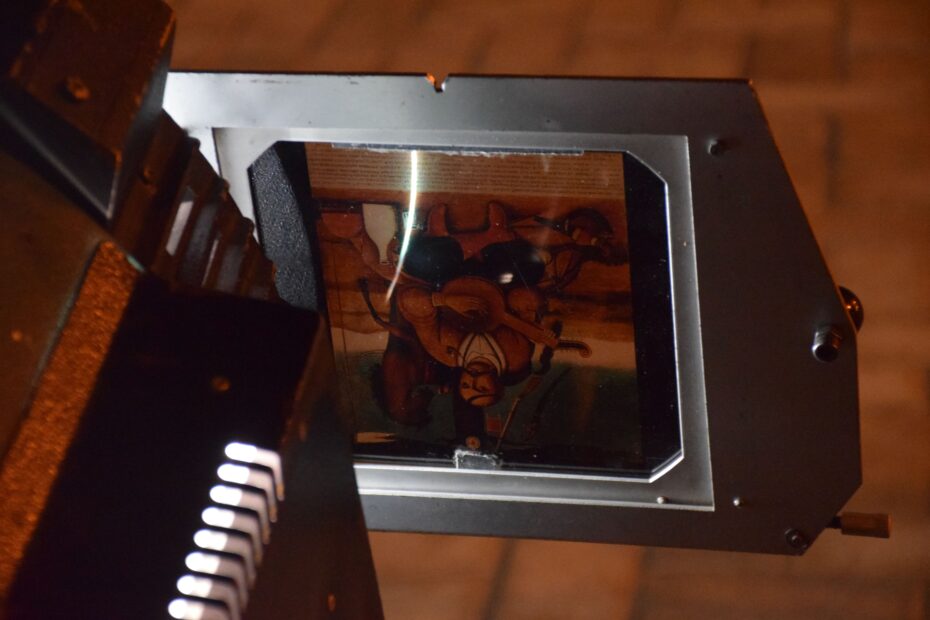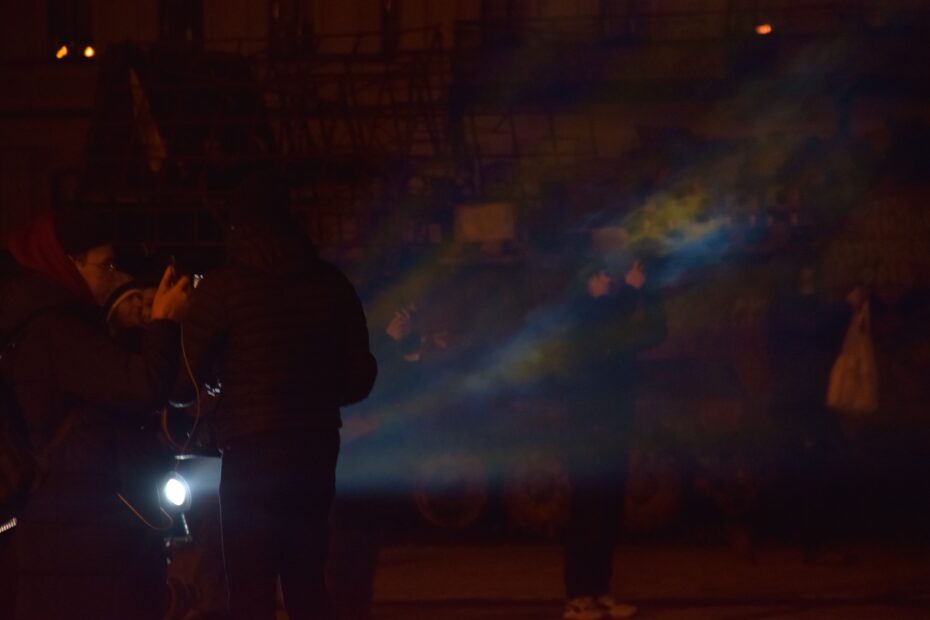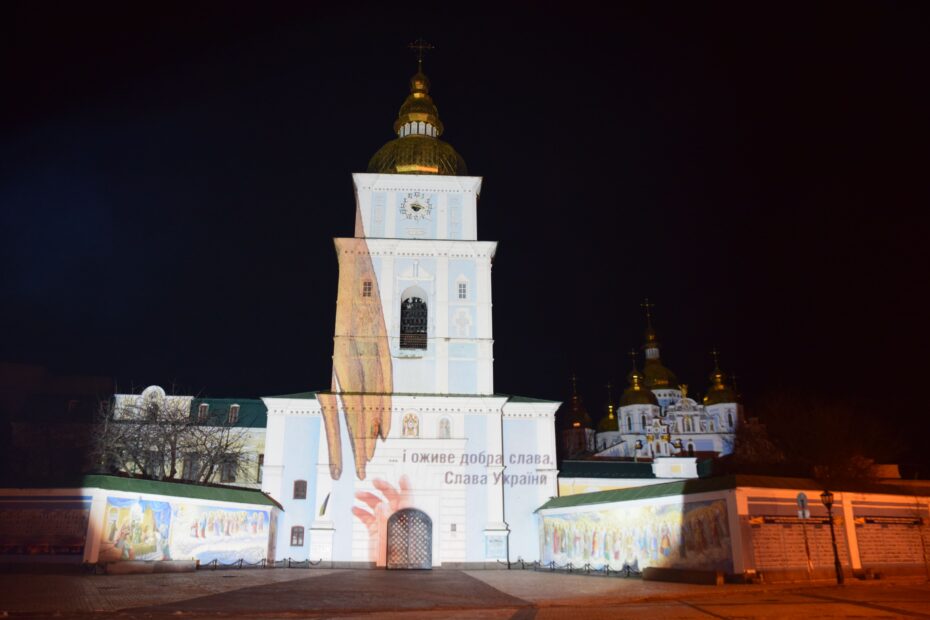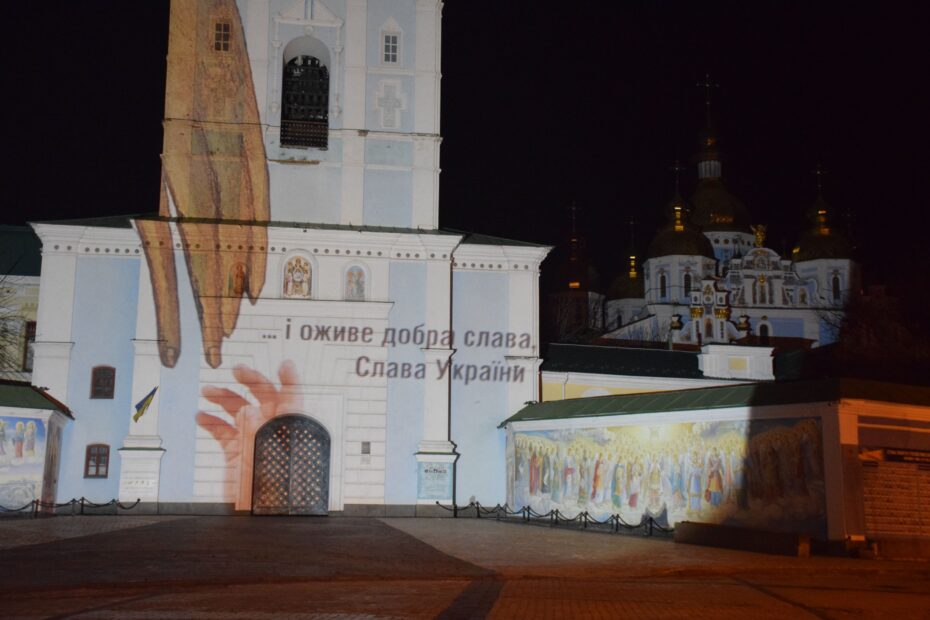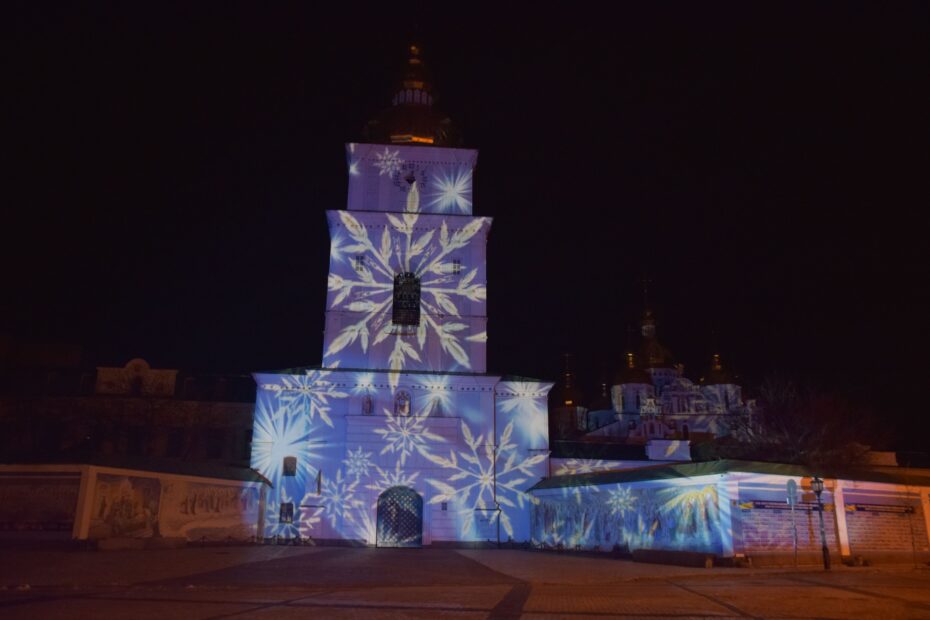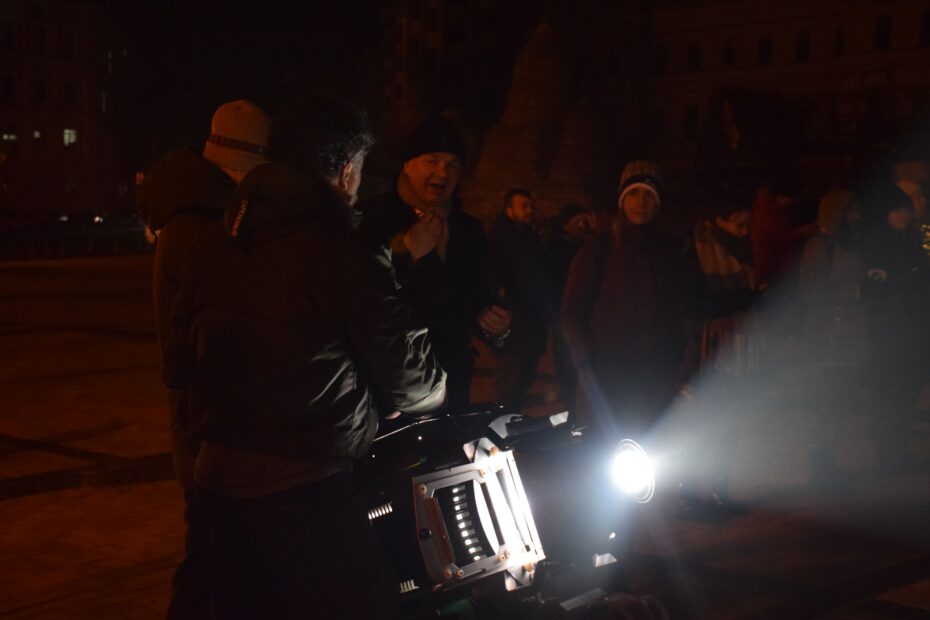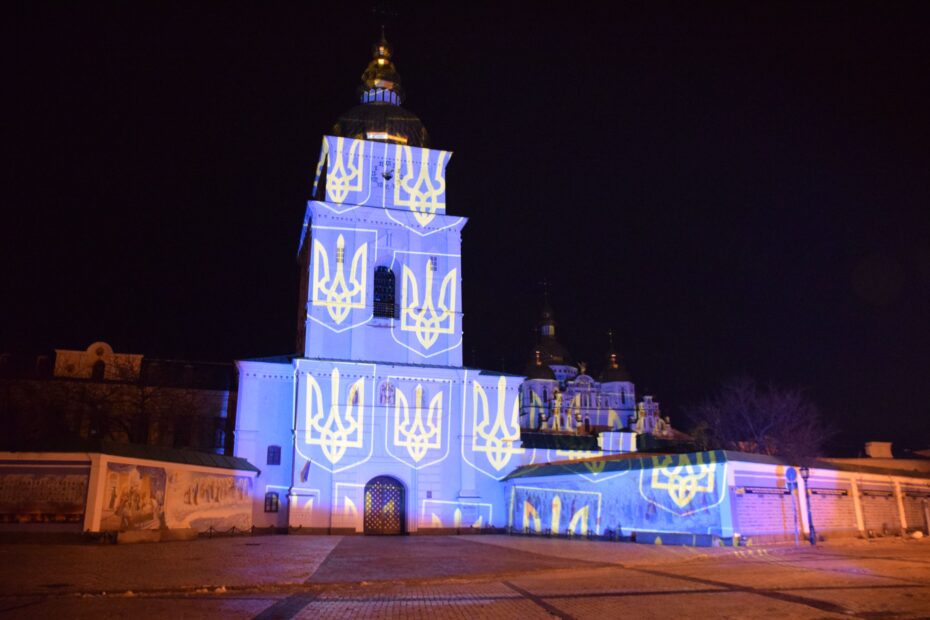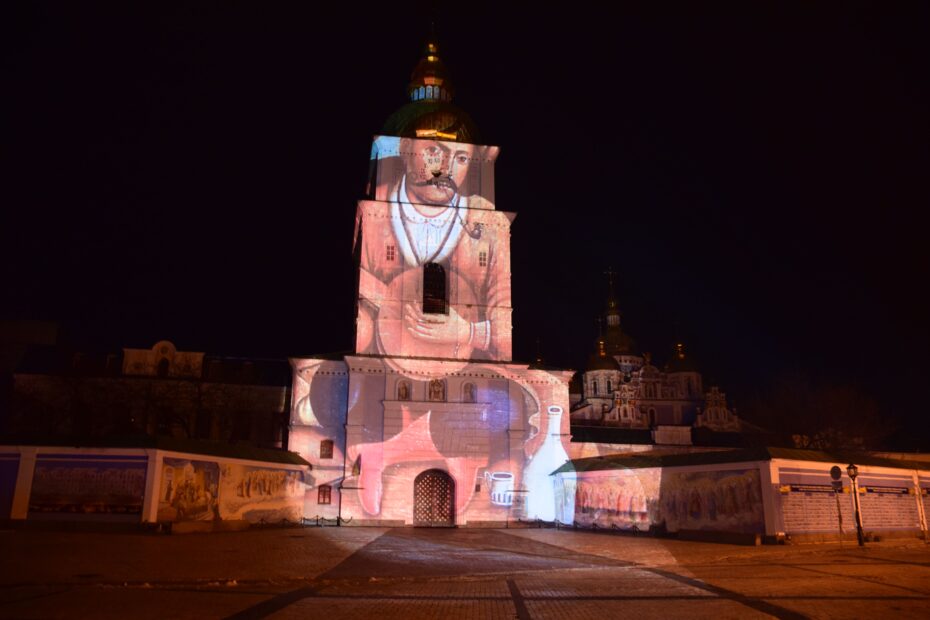 The project was supported by the Embassy of Switzerland in Ukraine, the Ministry of Culture and Information Policy of Ukraine, the Ministry of Internal Affairs of Ukraine, and the State Agency of Ukraine for Arts and Art Education.
Follow us on Tik Tok and Twitter for more news, stories, and field reports by Kharkiv journalists.