Ukraine to Initiate the Process of Excluding Russia from the UN
27.12.2022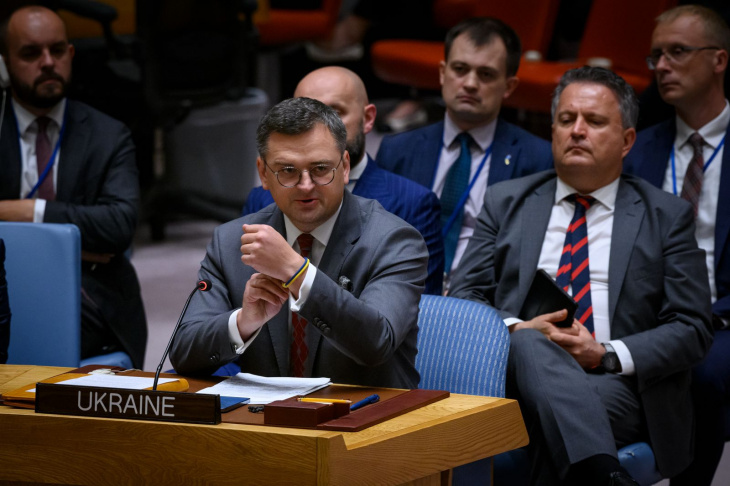 Minister of Foreign Affairs of Ukraine Dmytro Kuleba at the United Nations Security Council meeting on Russia's aggression against Ukraine / mfa.gov.ua
Ukraine calls on the member states of the UN to resume the application of the UN Charter in the context of the legitimacy of the Russian Federation's presence in the UN, to deprive the Russian Federation of its status as a permanent member of the UN Security Council and to exclude it from the UN as a whole.
This is indicated in the statement of the Ministry of Foreign Affairs of Ukraine.
It also specifies: "The Russian Federation has never undergone a legitimate procedure for membership and occupies the USSR's seat in the UN Security Council illegally. From a legal and political point of view, there can be only one conclusion: Russia is the usurper of the Soviet Union's seat in the UN Security Council".
Due to the Russian full-scale invasion and aggressive policy of Moscow, Russia's actions discredit and destroy the entire UN system. That is why the issue of Russia's fate in the UN should be resolved in the general context of its responsibility for gross violations of the norms and principles of international law. And also for war crimes, crimes against humanity, and genocide in Ukraine.
UN handed over Starlinks for education and IDP in Kharkiv Oblast.
UN Coordination Office opened in Kharkiv. It will coordinate the provision of humanitarian aid to the region.
Follow us on Tik Tok and Twitter for more news, stories, and field reports by Kharkiv journalists.