Kharkiv Oblast Under Attack: Occupants Shelled Vilkhuvatka Village Centre
27.04.2023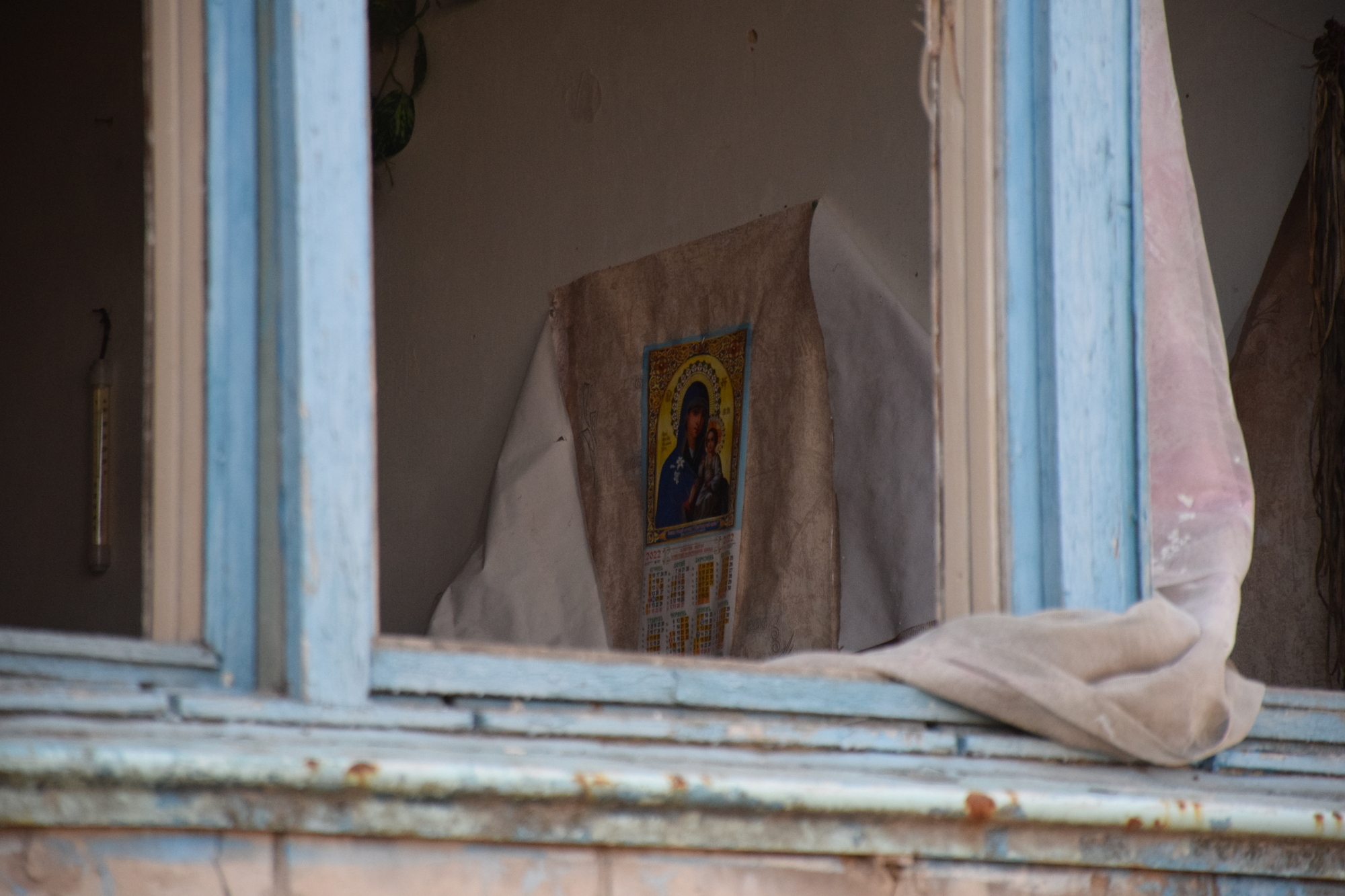 The icon is the only thing left in the destroyed building next to the Machine Building Plant. April 16, 2023. Kupiansk, Kharkiv Oblast / Denys Glushko for Gwara Media
On 26 April, Russian military shelled Vilkhuvatka village centre in Kharkiv district overnight. According to Yevhen Shapoval, head of the local military administration, several civilian infrastructure objects were destroyed.
Over the past day, the invaders continued to shell the settlements of Kharkiv, Kupiansk and Chuhuiv districts.
The head of Kharkiv RMA, Oleh Syniehubov, said:
In Vovchansk, Chuhuiv district, a private household, an oil production facility and a fire and rescue unit building were damaged;
At Ustymivka, Vilkhuvatka and Petropavlivka villages of Kupiansk district, private houses, outbuildings and a shop were damaged;
At least 3 private residential buildings were destroyed at Podoly village of Kupiansk district.
See also
Damage caused to Kharkiv Oblast ecosystem reaches $9,5bln. The estimated damage includes soil pollution, forest fires that have affected no less than 624 hectares of plantations, atmospheric air pollution, and a drop in the water level in reservoirs.
Constant missile attacks and deserted streets: how Kupiansk lives on the front line. The city was severely damaged at the beginning of the full-scale invasion and during the battle for its liberation in September 2022. Today, it is constantly under fire from Russian MLRS and S-300 systems.
As a result of Russia's military aggression against Ukraine, 1,373 cultural institutions and more than 550 cultural monuments have been damaged or destroyed. Their reconstruction will require approximately $100 billion – World Bank.