Kharkiv Oblast Gets Additional Power Generators
25.11.2022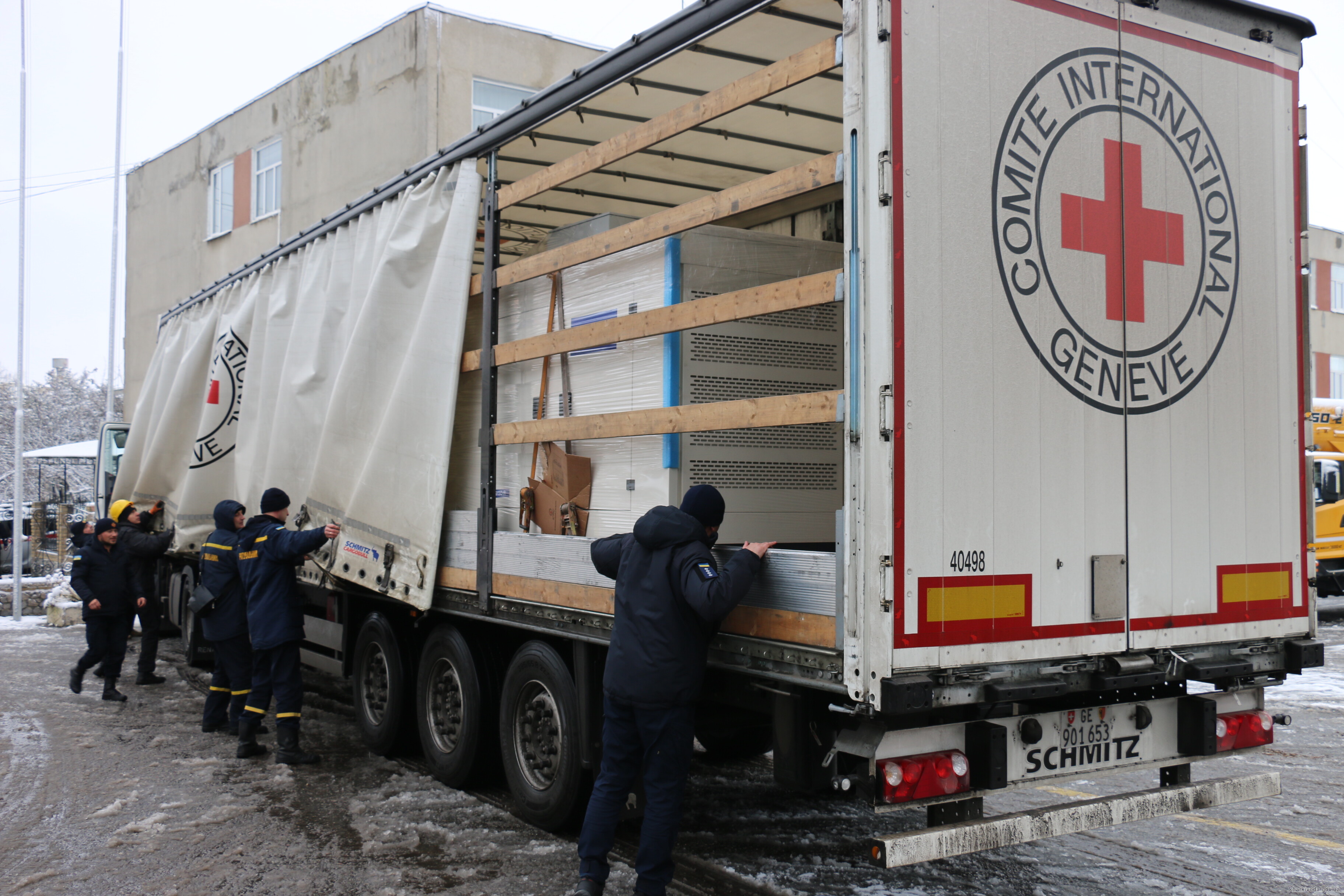 Generators, provided by the Red Cross in Kharkiv Oblast / kharkivoda.gov.ua
The International Committee of the Red Cross handed over 10 generators for the needs of the region, Kharkiv Regional Military Administration reports.
The head of Kharkiv RMA Oleh Syniehubov noted that due to the joint work and constant communication with the International Committee of the Red Cross, electric generators of high power and productivity were received.
"One such device can cover the needs of a large hospital. We do not stop and work further, as we understand that we need to prepare for a possible blackout. Such equipment will help us solve the problems that may be associated with blackouts due to damage caused by Russian shelling," the head of the region said.
Earlier, a Memorandum of Cooperation was signed between representatives of Kharkiv Regional Military Administration and the International Committee of the Red Cross.
Points of Invincibility have been opened in Kharkiv and the region. In case of an emergency power outage for a long time, such places help to stay connected and warm. Generators will also be there to help recharge mobile phones, contact your loved ones, and in some of them even cook or heat food.