GwaraDaily. Latest News from Kharkiv and Ukraine: September 21
21.09.2022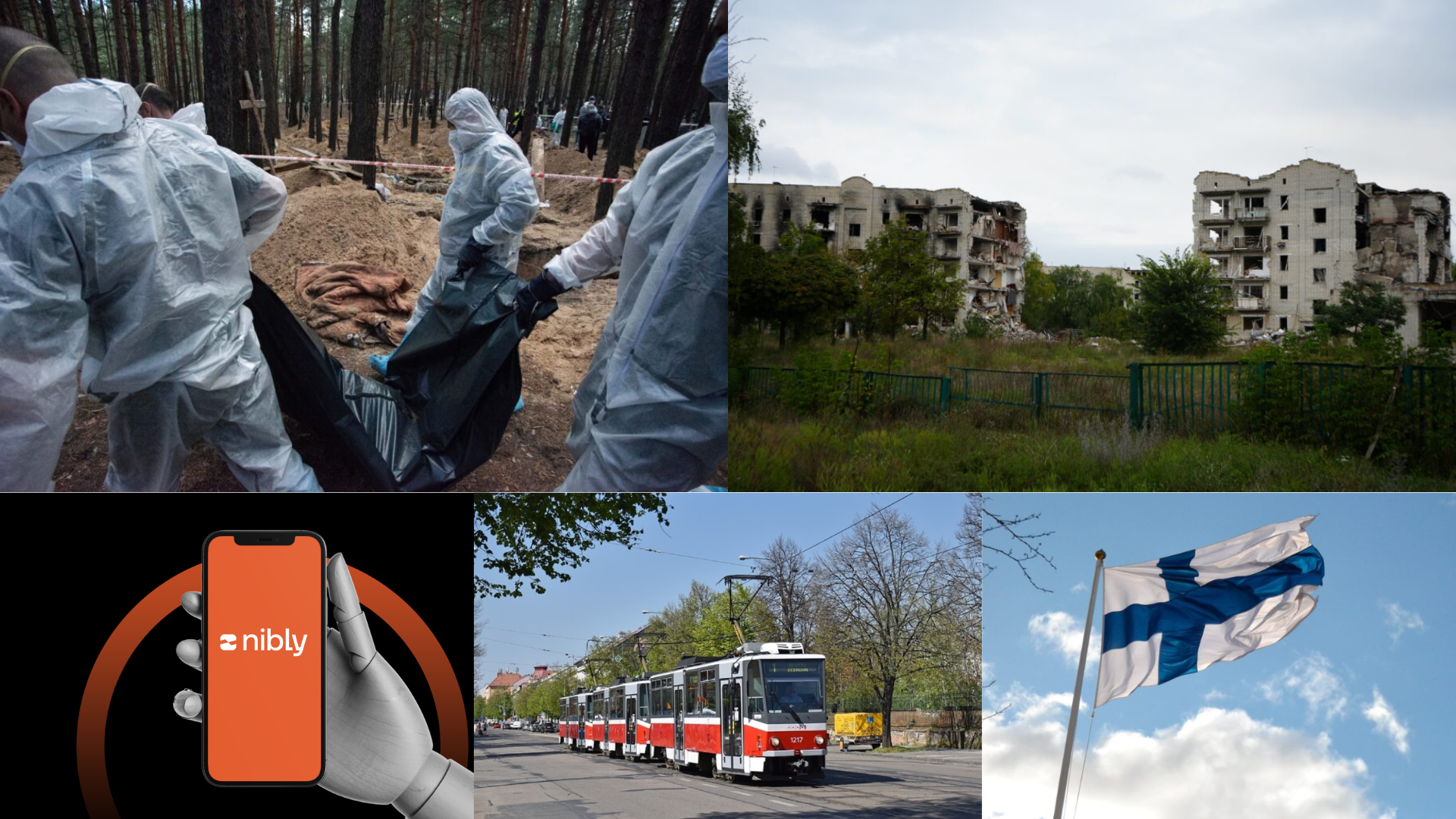 GwaraDaily, September 21
Gwara Media publishes a short digest of significant news from Kharkiv and Ukraine on September 21, 2022. To find out more, follow the link. Briefly, clearly and precisely.
Mined Streets and Destroyed Houses: Report from Izium, p.1
Recently, on September 10, the Ukrainian military raised the yellow-blue flag over Izium, Kharkiv Oblast. The world watched with horror what was happening in the city. 80% of Izium's infrastructure was completely destroyed – the city, which survived six months of occupation, was a ruin. Since the beginning of the war, Russian troops have launched 476 missile strikes on Izium.
Exhumation Continues in Izium – Photo
In Izium, Kharkiv Oblast, the bodies of the dead who were buried in a forest cemetery during the Russian occupation are being exhumed. Most of the bodies found have signs of torture.
Prague to Give Kharkiv 20 Trams
Prague has decided to transfer 20 trams and 2 buses to Ukraine, most of them will go to Kharkiv to replace those lost as a result of shelling.
An Application for Journalists Called Nibly Launched in Ukraine
The Lviv Media Forum team developed the app Nibly to facilitate interaction between journalists from different countries. Nibly helps to find projects, grants, competitions, and job opportunities for journalists, editors, reporters, photographers, and all media professionals.
Finland Asks EU for Common Rules on Visa Invalidation & Entry Ban for Russians
On Tuesday, Sept. 20, the Ministry of Foreign Affairs of Finland asked the European Commission to issue a common recommendation for all Schengen Member States on the cancellation or invalidation of visas issued to Russian citizens and the restriction on their entry.