Exhumation Continues in Izium – Photo
21.09.2022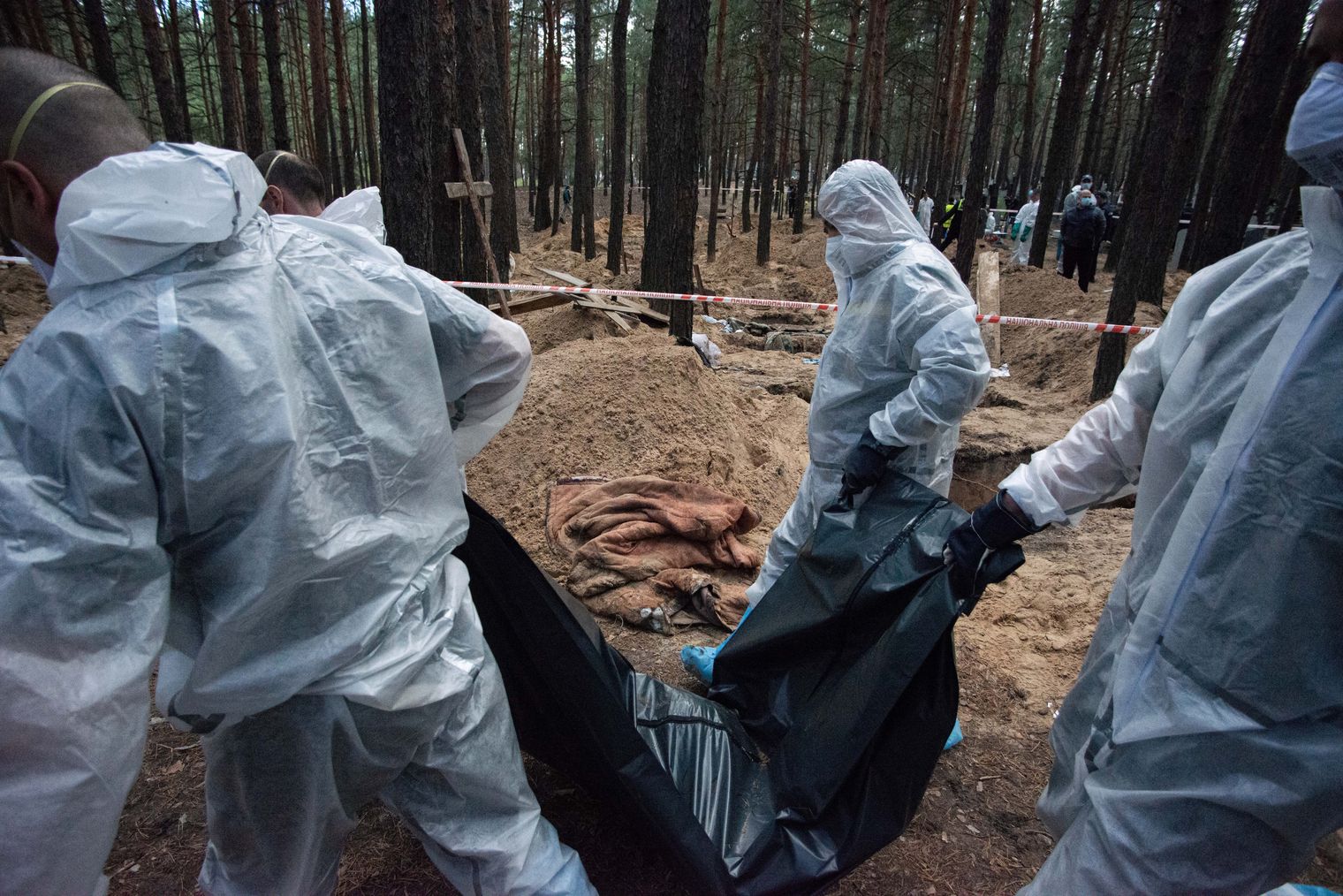 Oleksandr Magula / Gwara Media
In Izium, Kharkiv Oblast, the bodies of the dead who were buried in a forest cemetery during the Russian occupation are being exhumed. Most of the bodies found have signs of torture.
This work will continue for several more weeks. Employees of all services identify if possible and transport them to Kharkiv for further forensic examination to determine the cause of death. There is information about other mass graves, but they have not been found yet, so the search continues.
The Ukrainian Parliament Commissioner for Human Rights Dmytro Lubinets noted that about 500 graves of civilians have been found and one mass grave of about 20 soldiers of the Armed Forces of Ukraine has been identified. Presumably, the military was tortured.
The photos below may contain sensitive and traumatic content.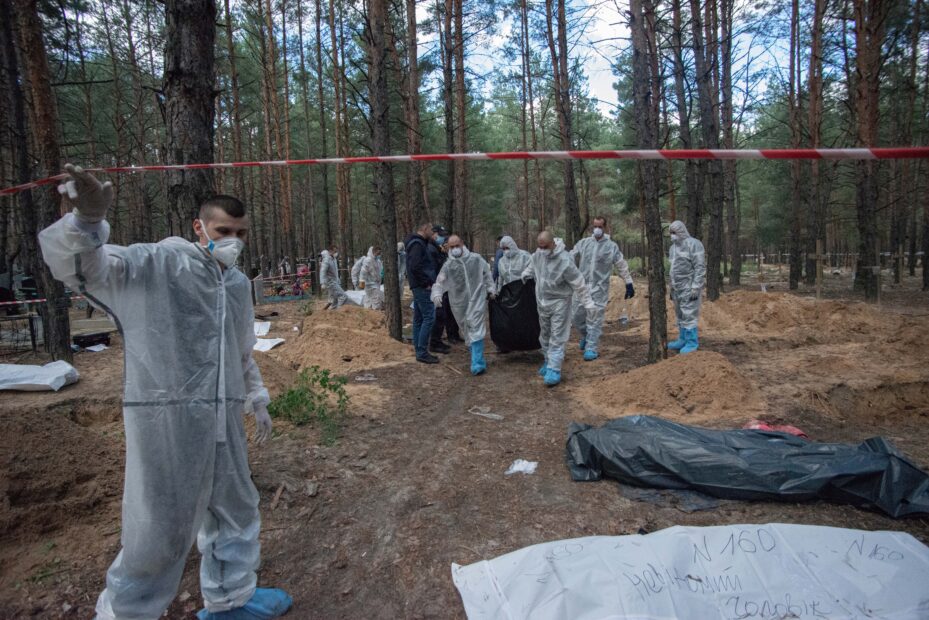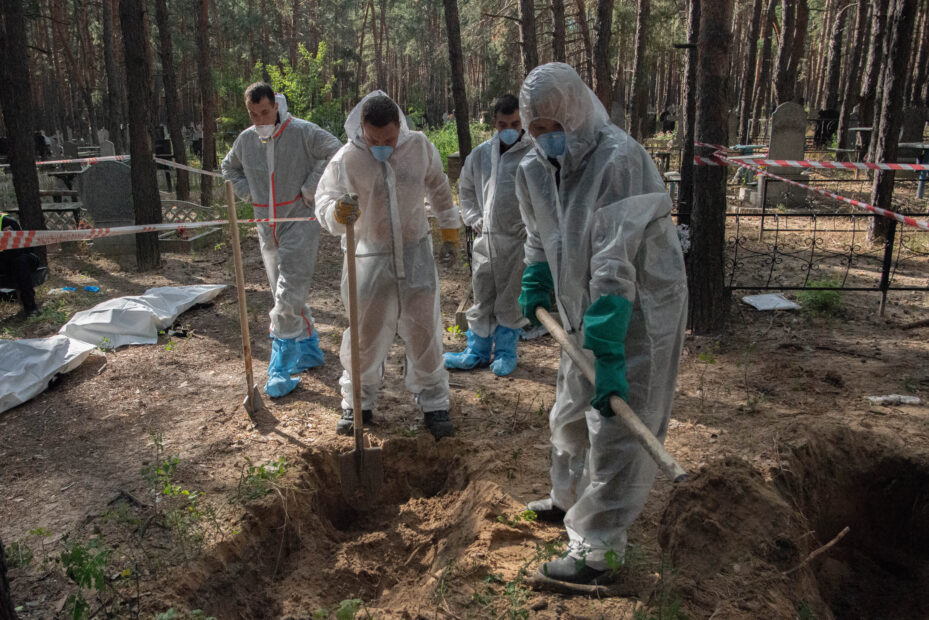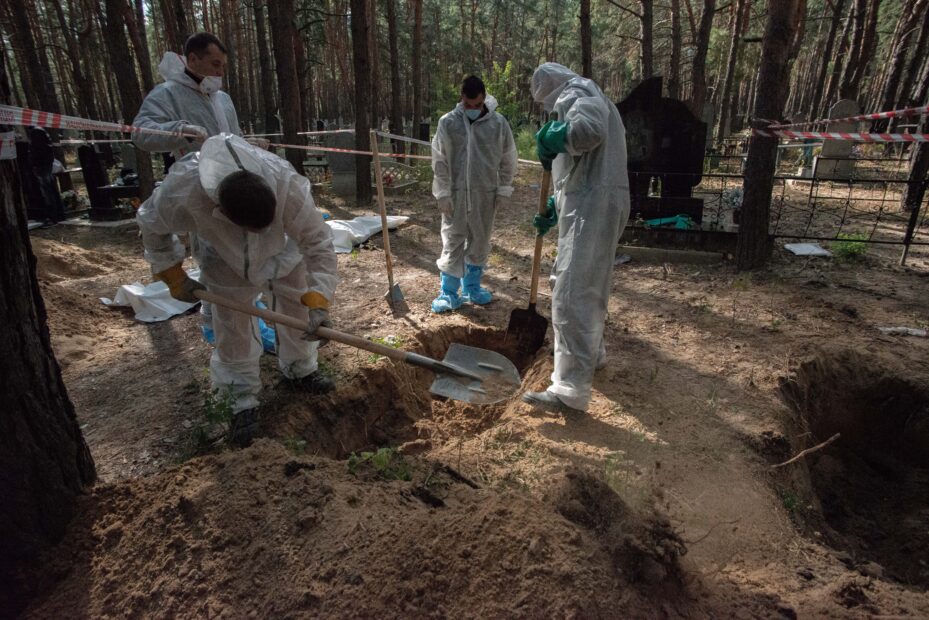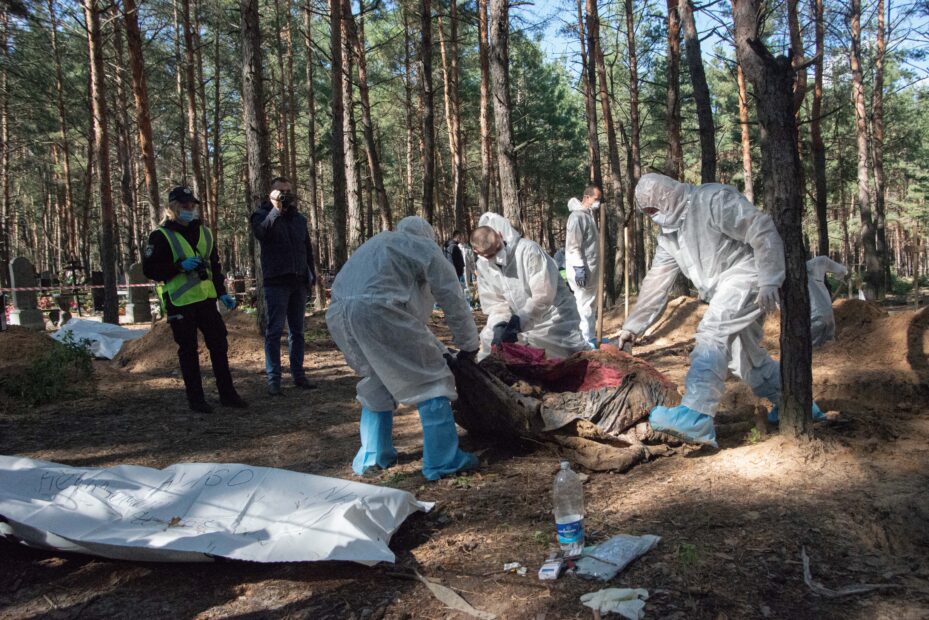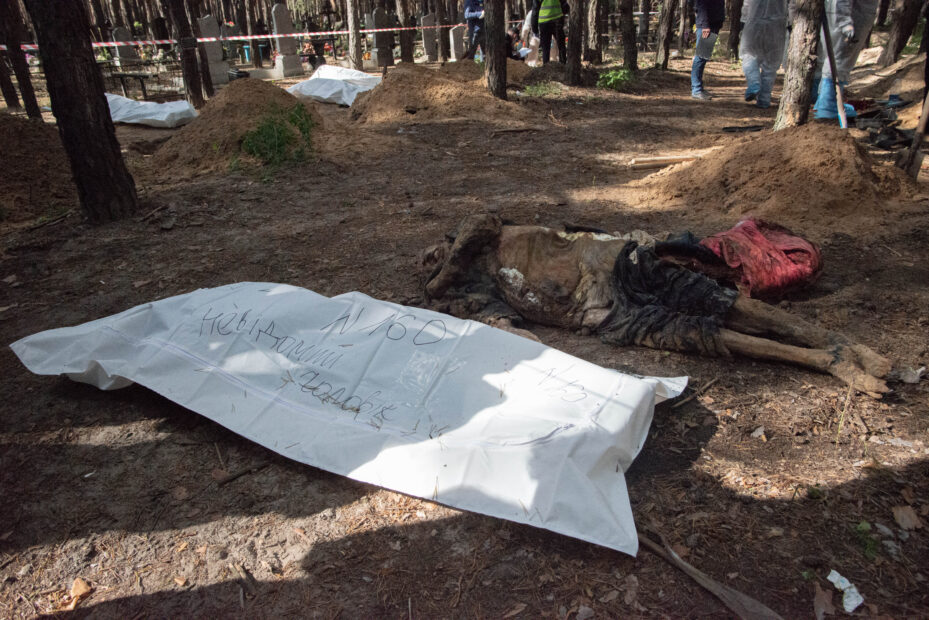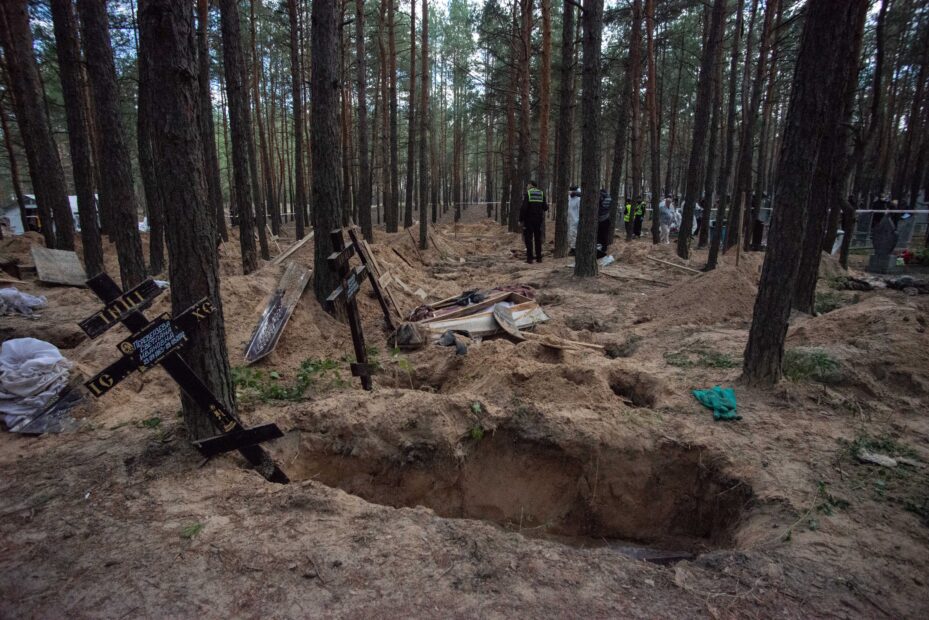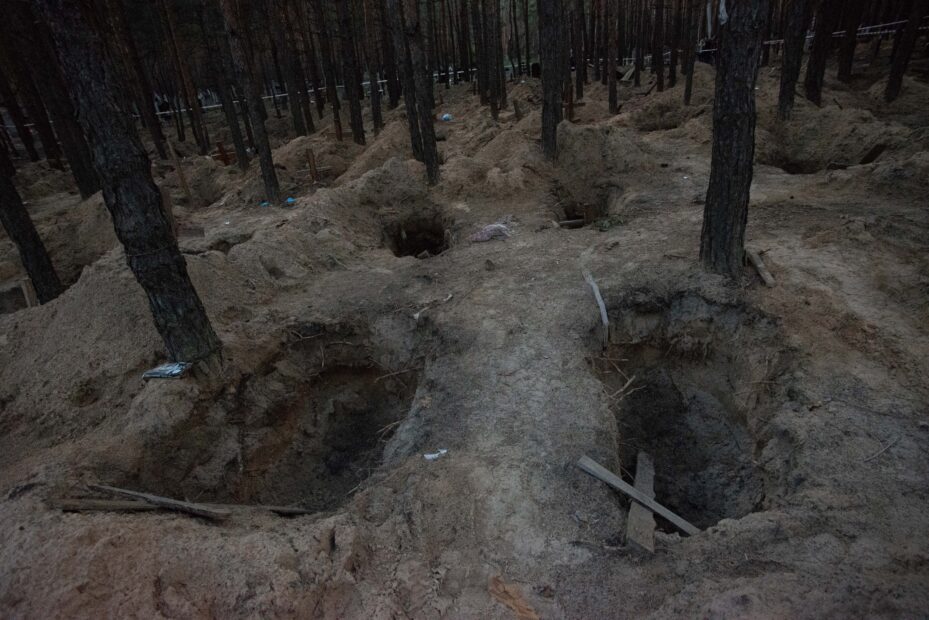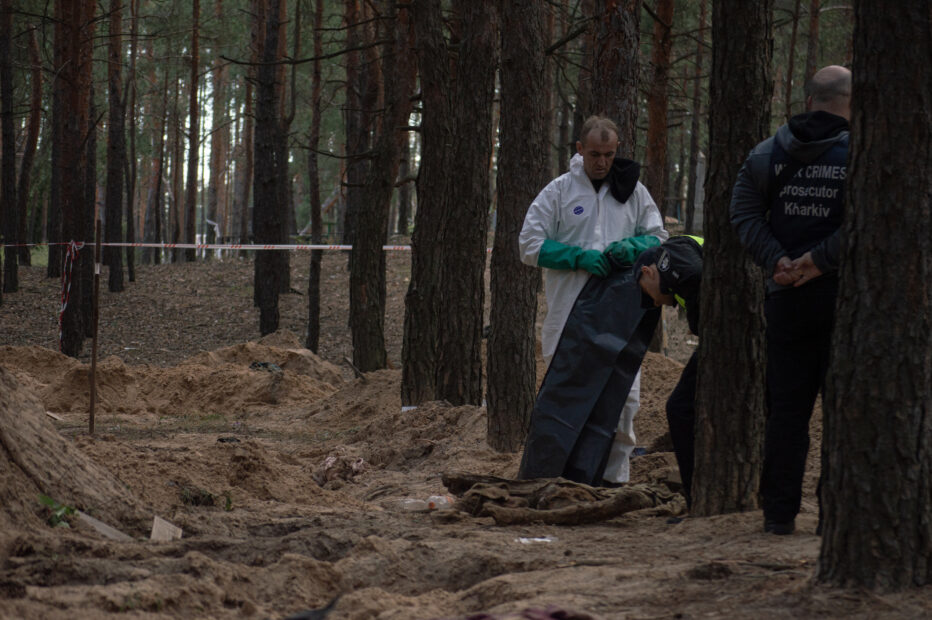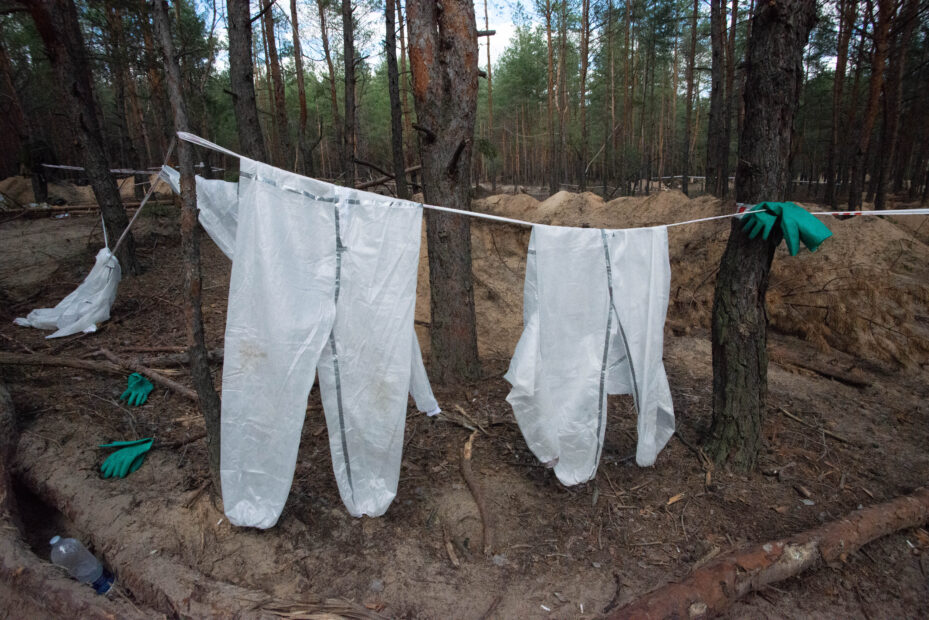 This material was developed by Gwara Media as part of the IWPR program "Supporting regional media of Ukraine during the war" with the support of the European Union, the Ministry of Foreign Affairs of Norway, and the Ministry of Foreign Affairs of Great Britain.
The content of the material is the sole responsibility of Gwara Media. It does not reflect the views of the European Union, the Ministry of Foreign Affairs of the Kingdom of Norway, the United Kingdom Government or the Institute for War and Peace Reporting.