Mined Streets and Destroyed Houses: Photo Report from Izium, p.1
21.09.2022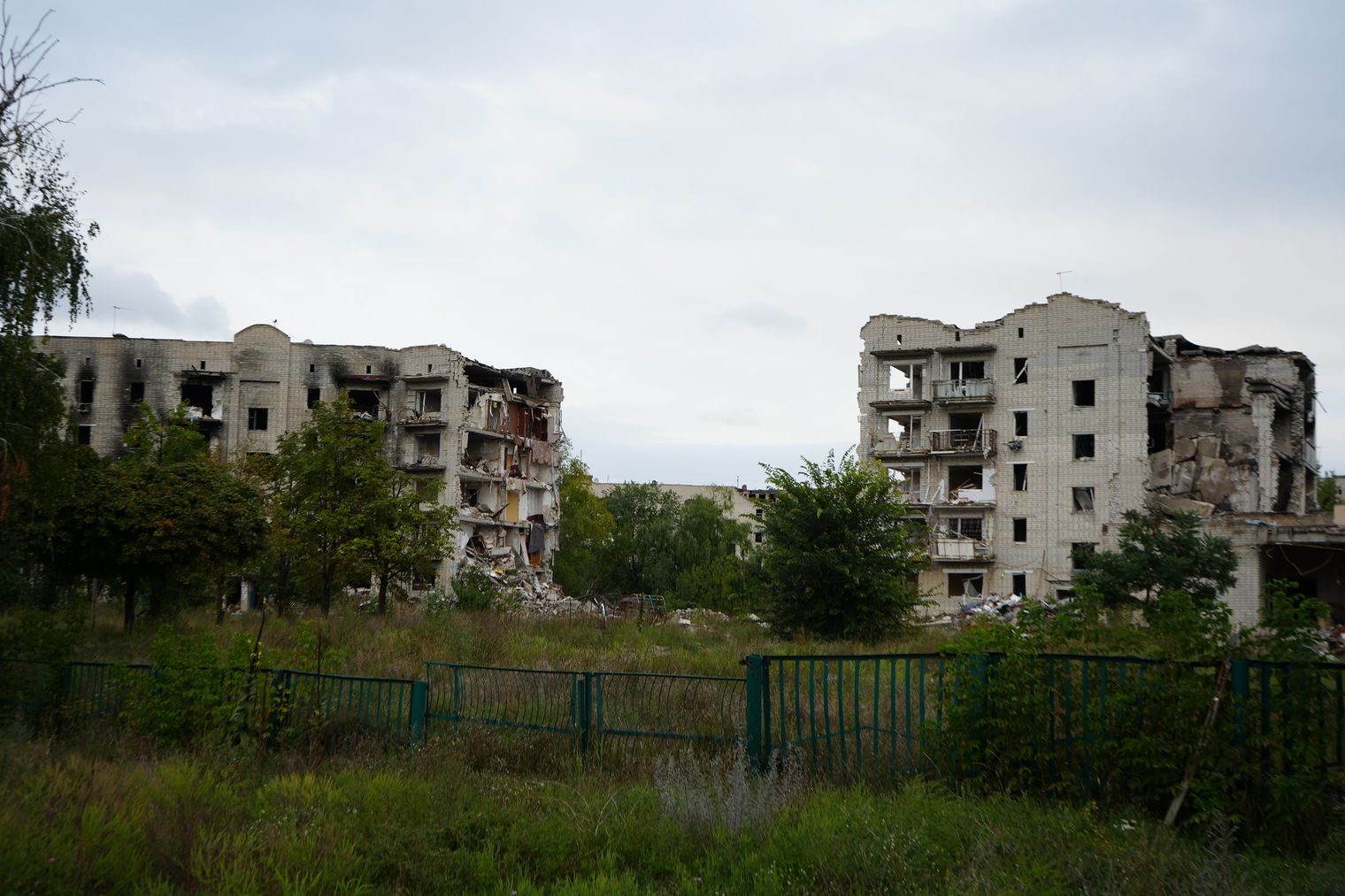 Aftermath of Russian aviation bombs / Serhiy Prokopenko / Gwara Media
Recently, on September 10, the Ukrainian military raised the yellow-blue flag over Izium, Kharkiv Oblast. The world watched with horror what was happening in the city.
80% of Izium's infrastructure was completely destroyed – the city, which survived six months of occupation, was a ruin. Since the beginning of the war, Russian troops have launched 476 missile strikes on Izium.
The Russian army began massively shelling it with artillery and dropping airstrikes in early March, and in April completely occupied it. Before the Russian attack, about 46 000 inhabitants lived here, while now only 10 000 people.
Now there is a difficult humanitarian crisis in the city: there is no water, gas, and electricity. Medical institutions are destroyed, pharmacies and shops are looted.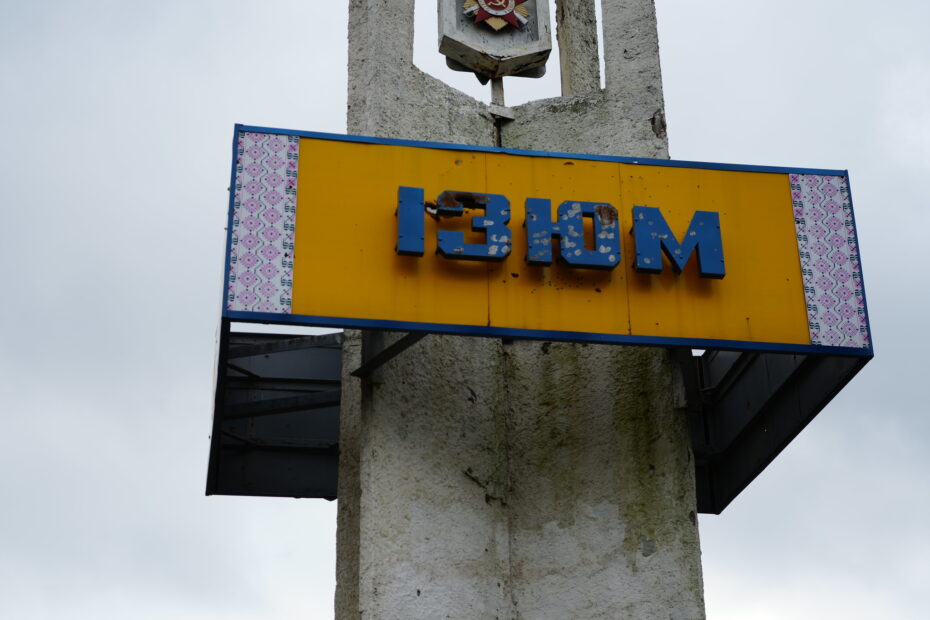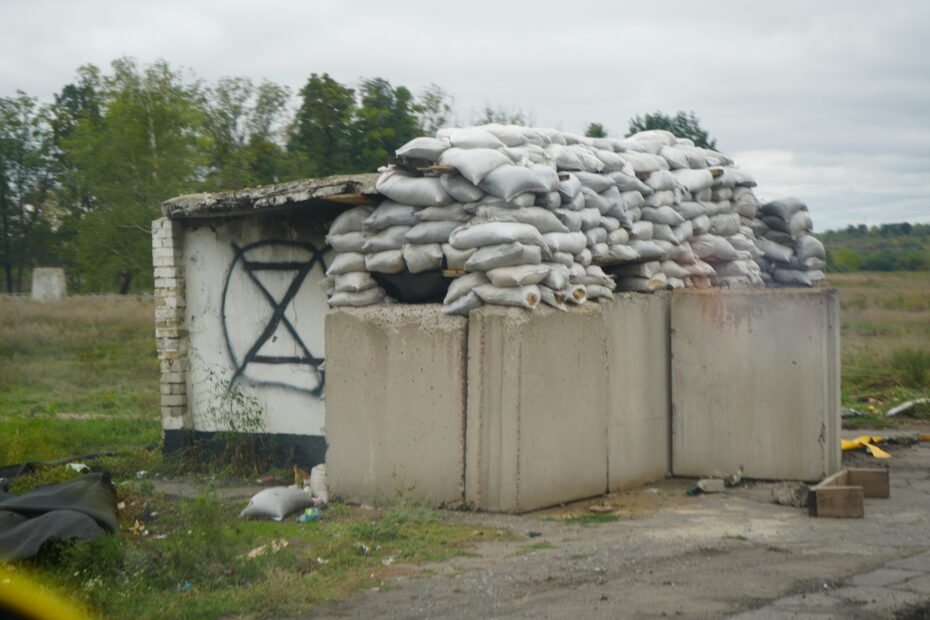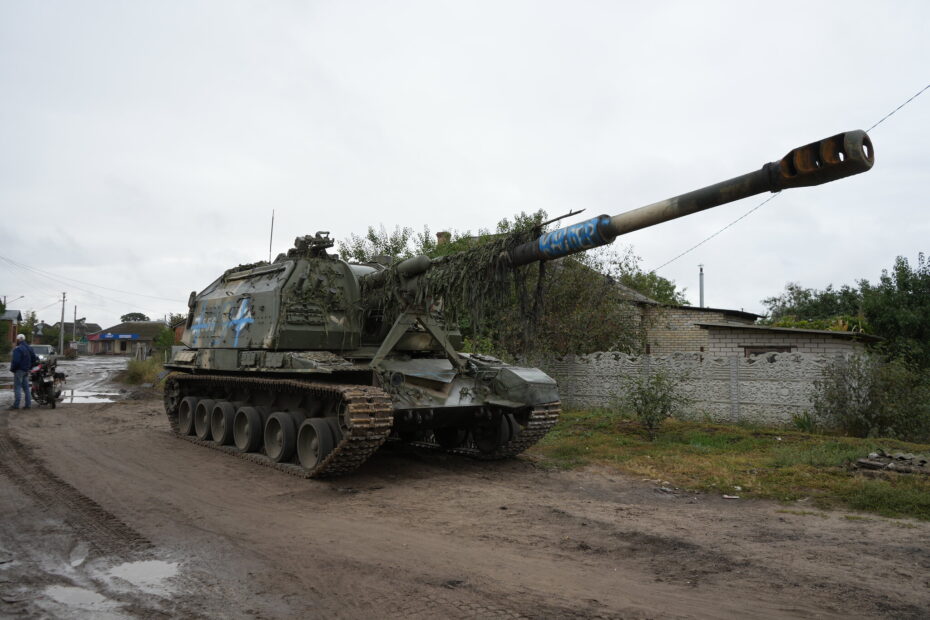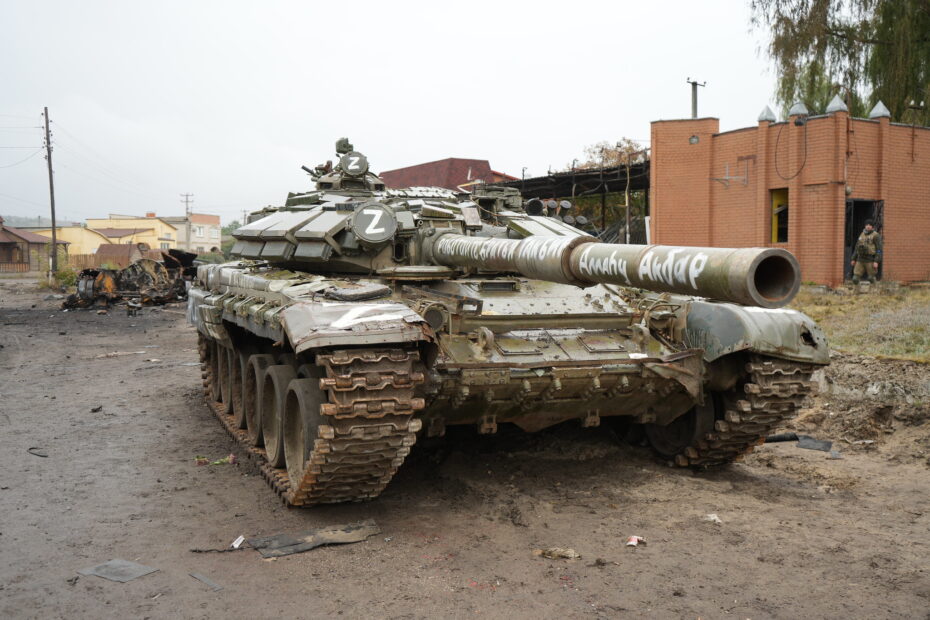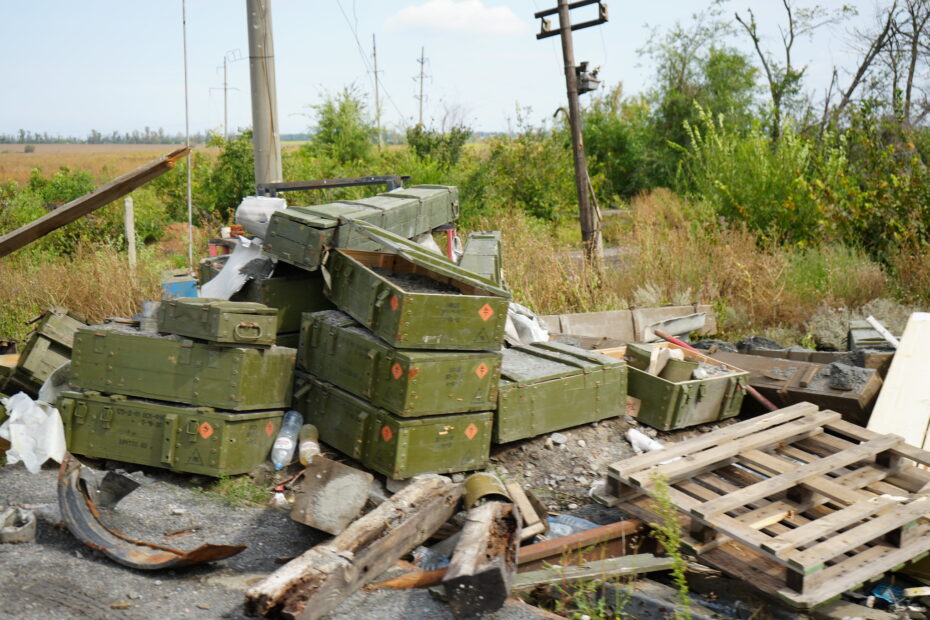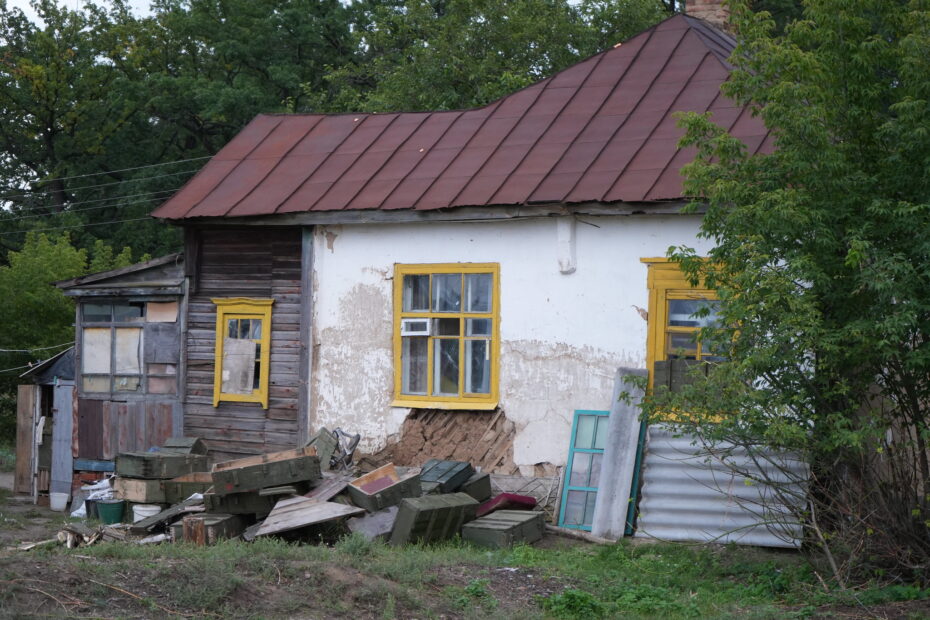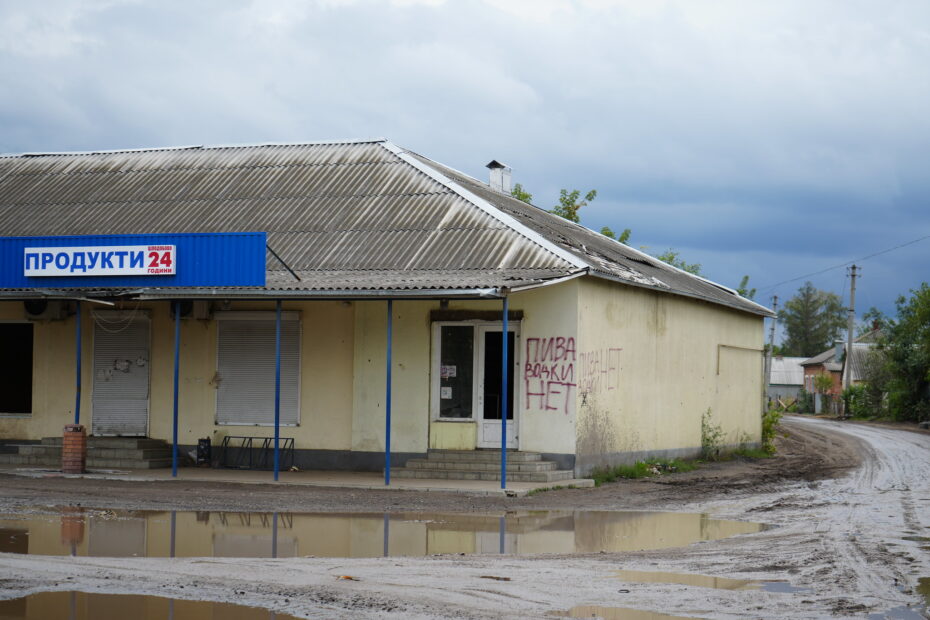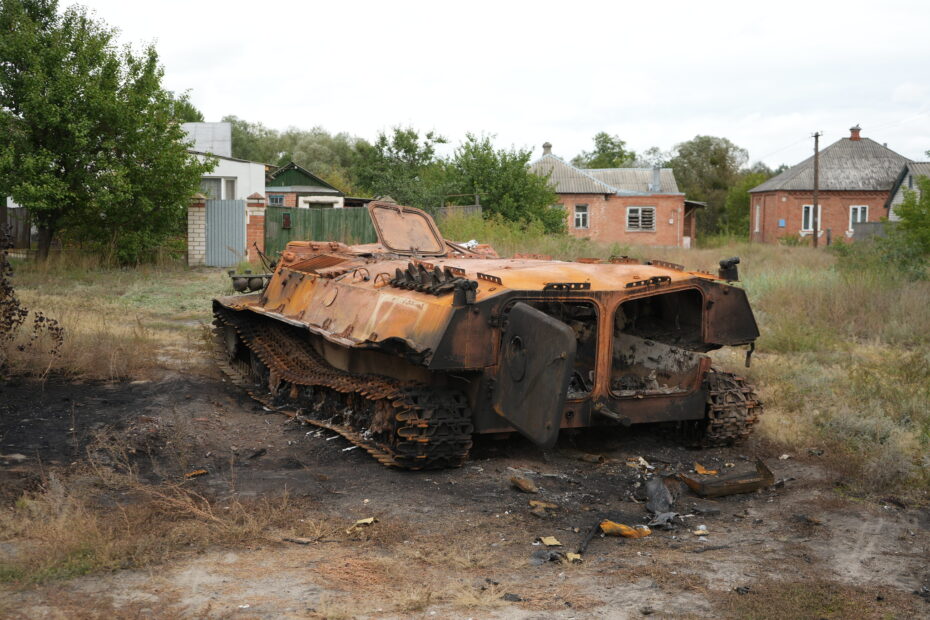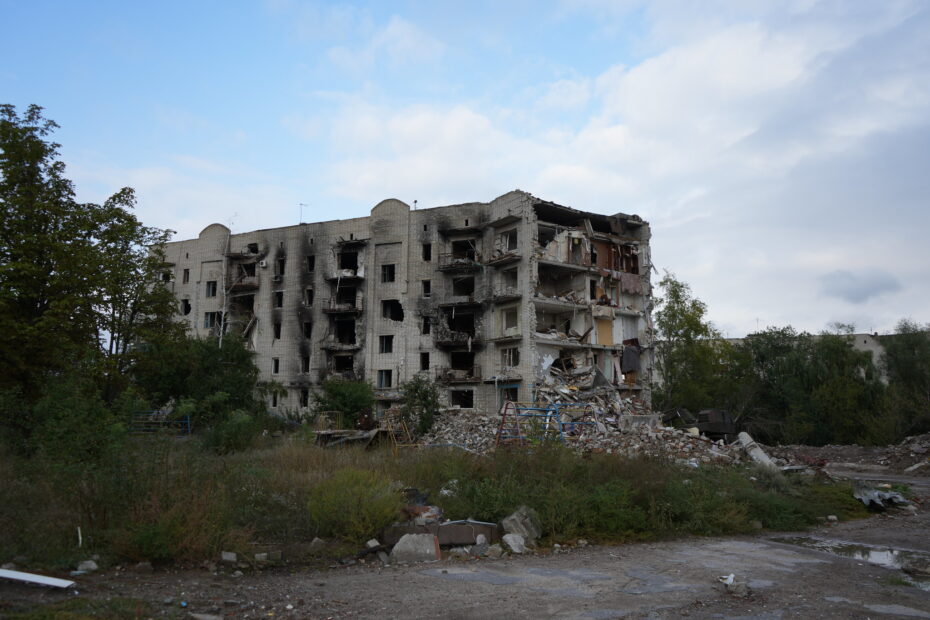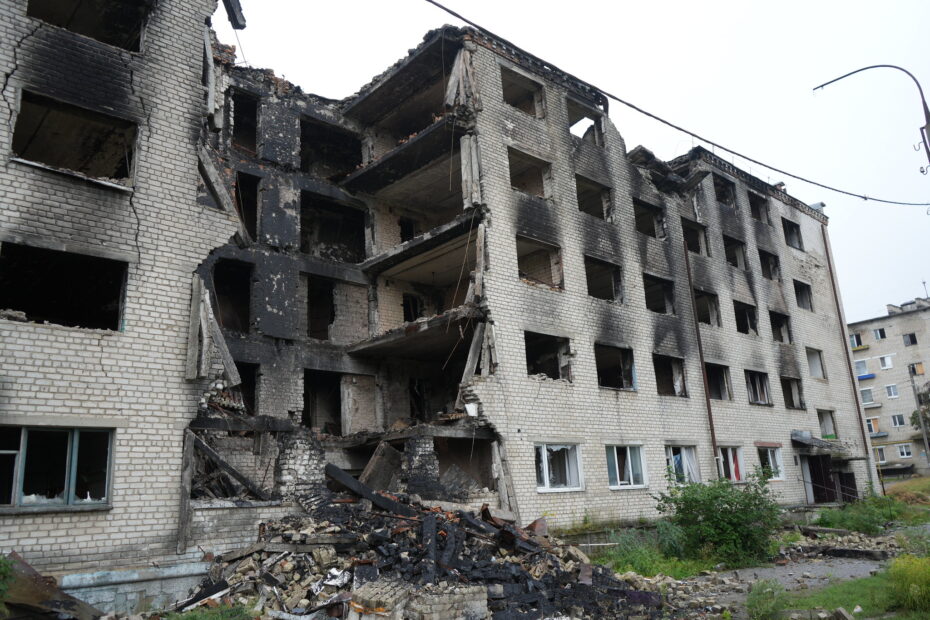 Locals mostly move around on bicycles and re-learn peaceful life without constant shelling.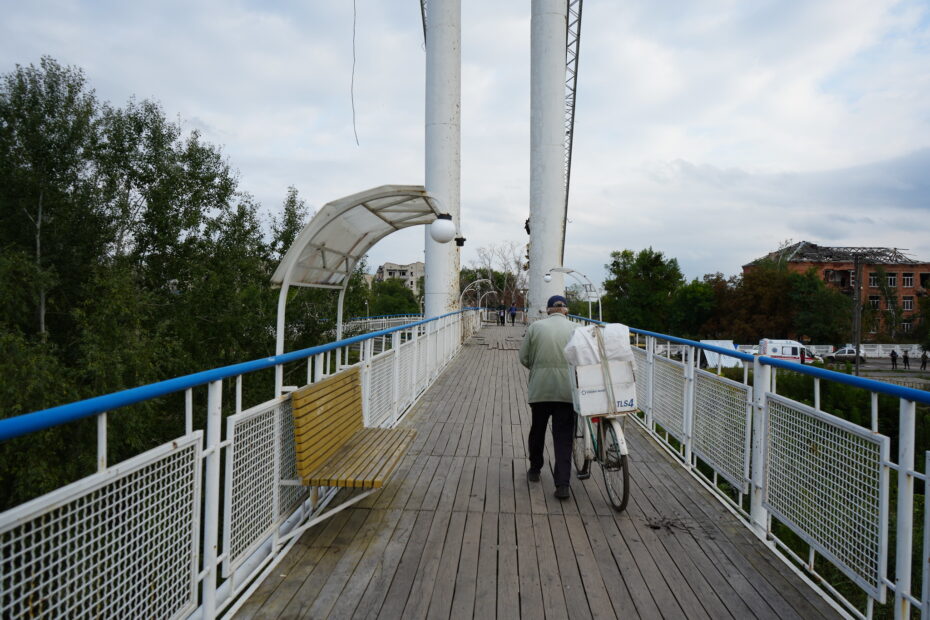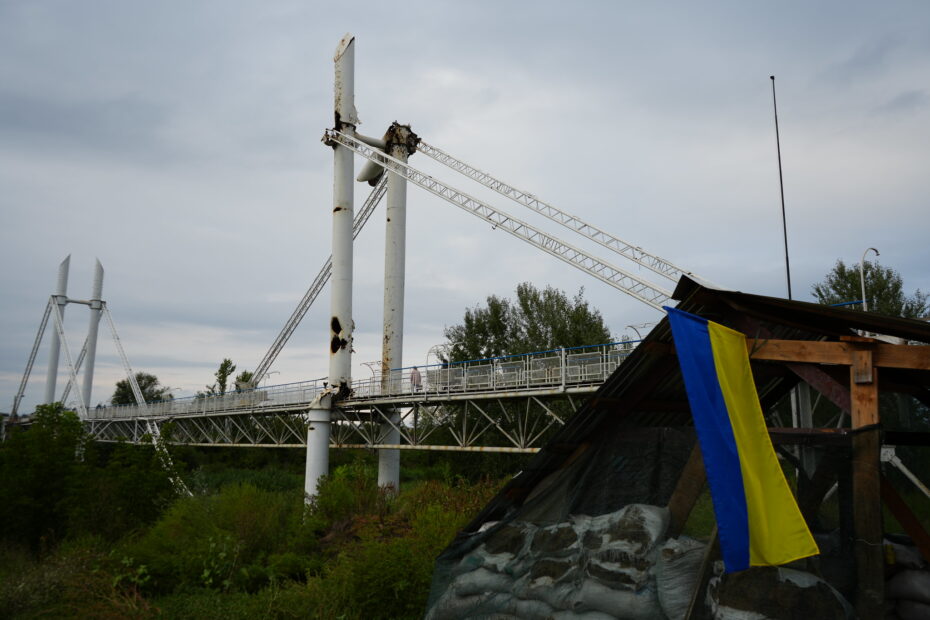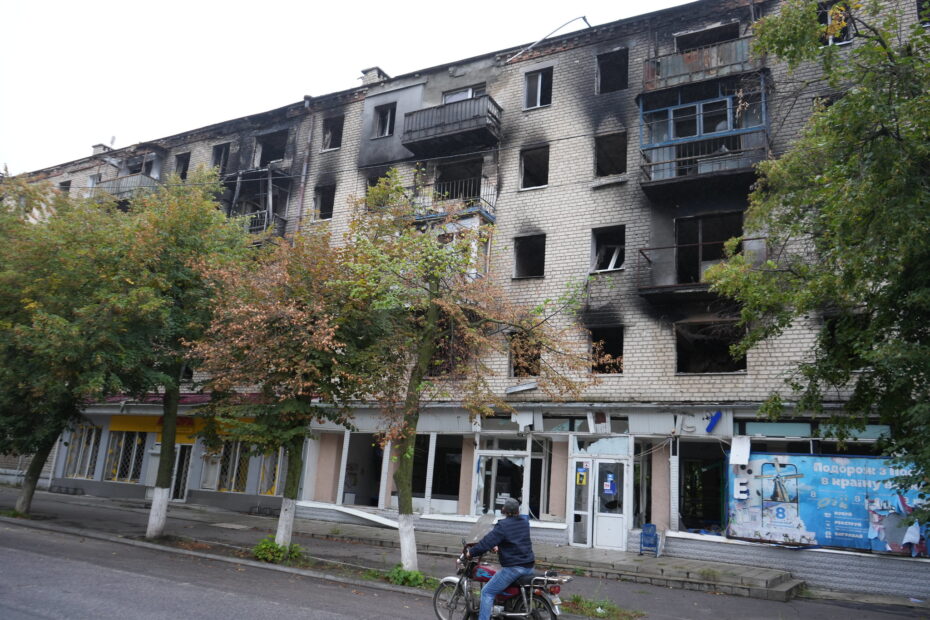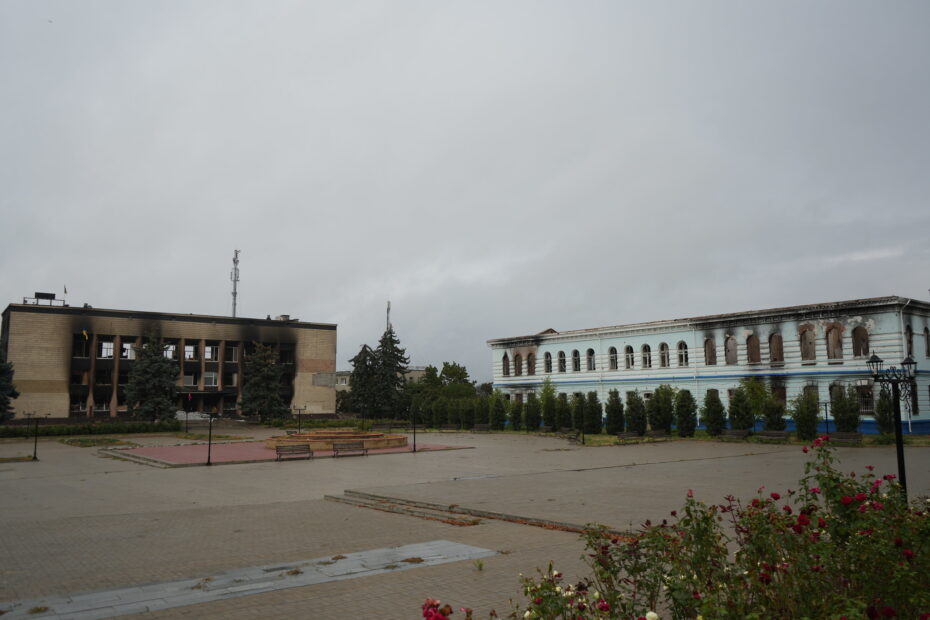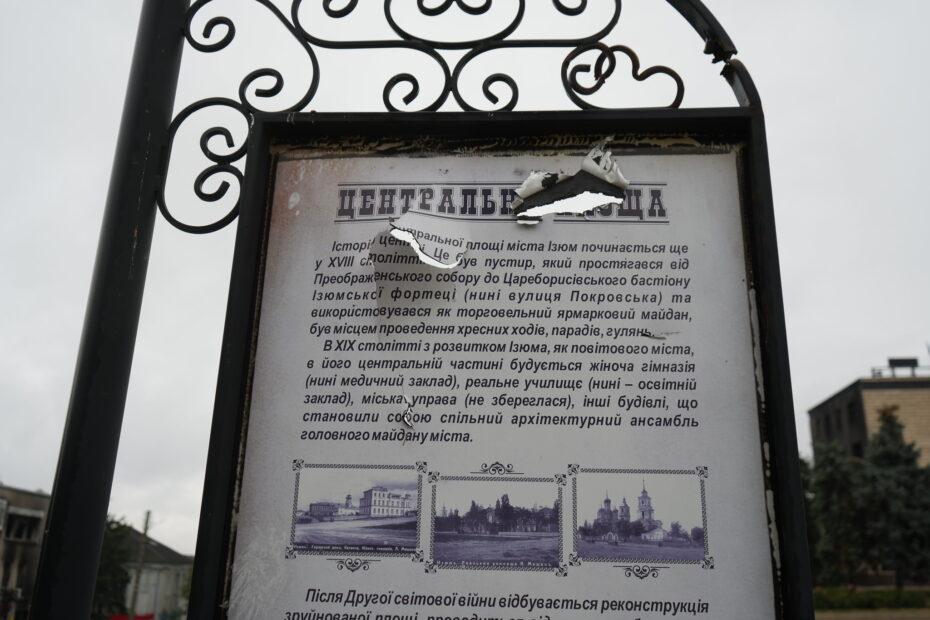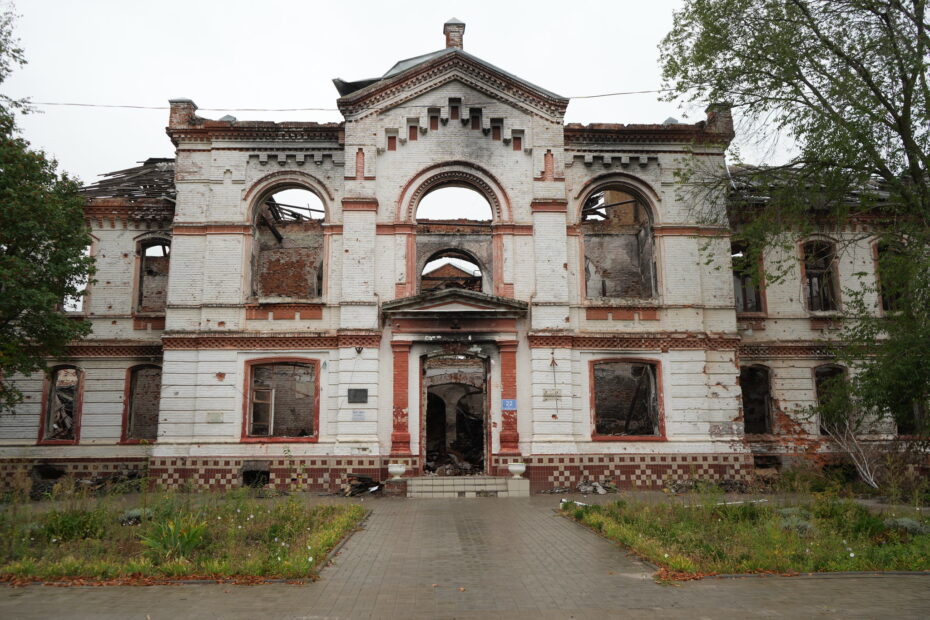 Back in March, the Attack monument, dedicated to the soldiers who died in World War II, was destroyed as a result of the Russian army's aerial bombardment.
The monument is located on Mount Kremianets, the height of which is 218 meters. It was created in 1988 in honor of the 40th anniversary of the Victory in World War II. Russians are fighting not only with Ukrainians, but also against historical memory.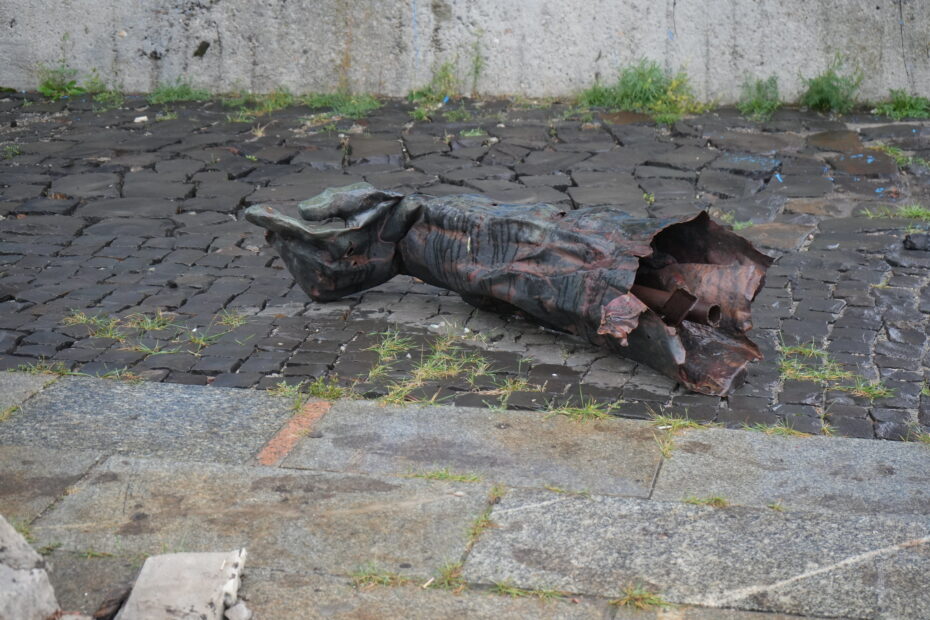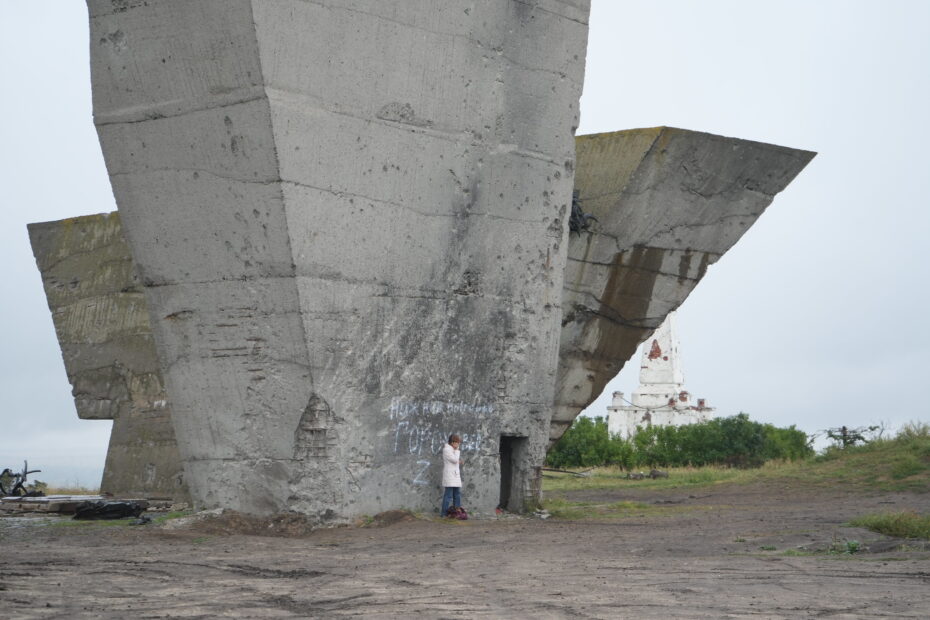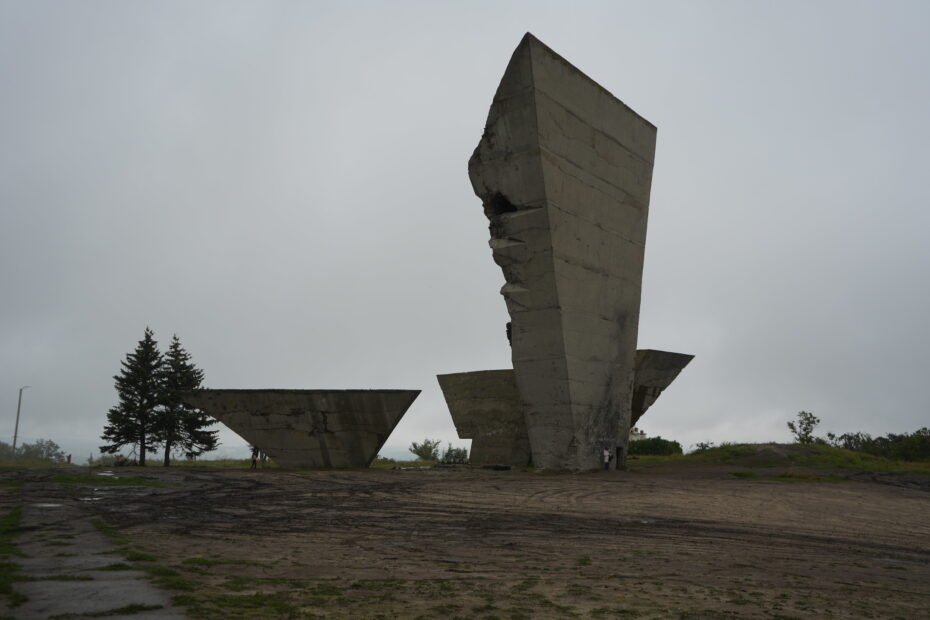 This material was developed by Gwara Media as part of the IWPR program "Supporting regional media of Ukraine during the war" with the support of the European Union, the Ministry of Foreign Affairs of Norway, and the Ministry of Foreign Affairs of Great Britain.
The content of the material is the sole responsibility of Gwara Media. It does not reflect the views of the European Union, the Ministry of Foreign Affairs of the Kingdom of Norway, the United Kingdom Government or the Institute for War and Peace Reporting.