GwaraDaily. Latest News from Kharkiv and Ukraine: October 5
05.10.2022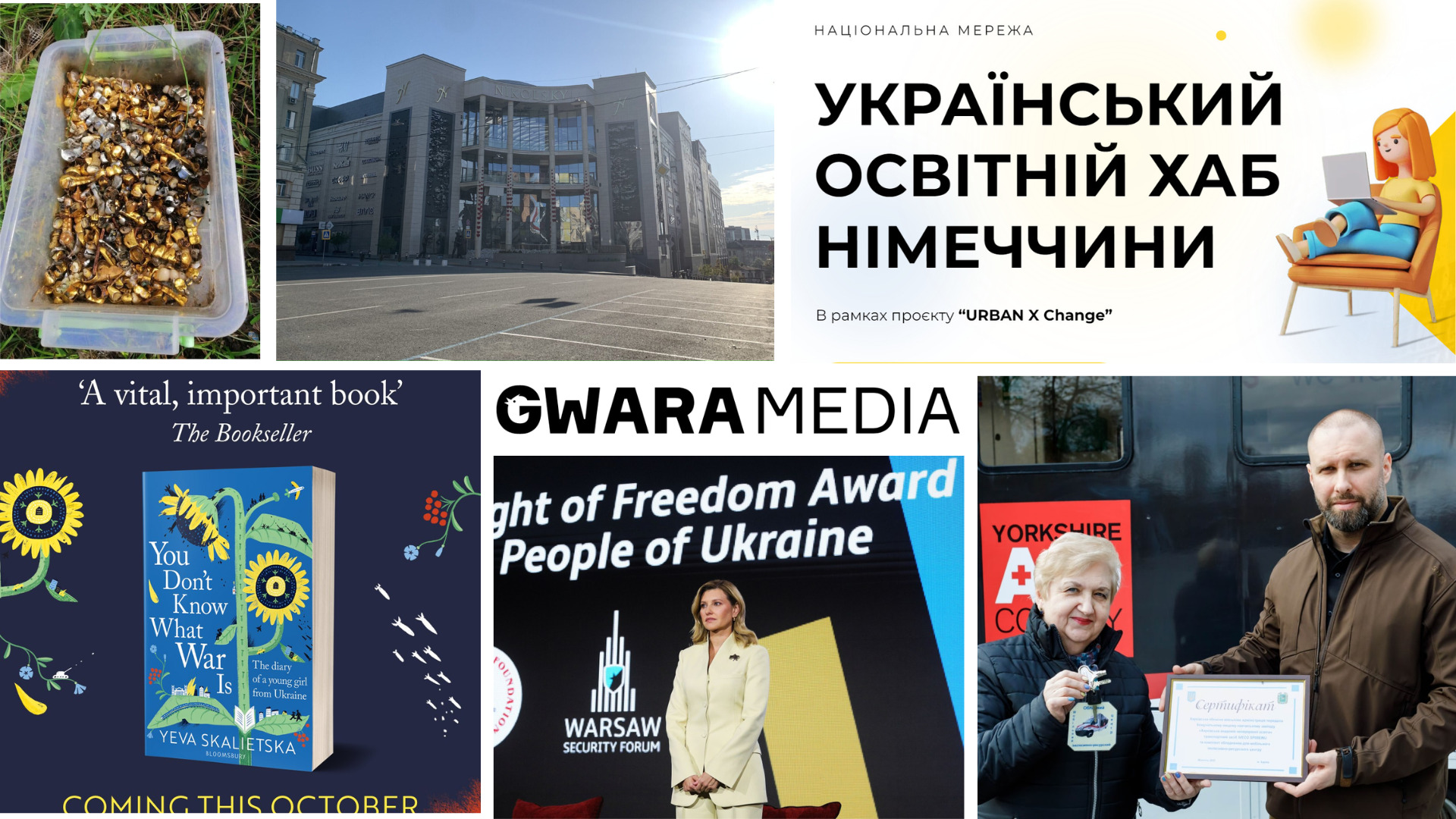 GwaraDaily, October 5
Gwara Media publishes a short digest of major news from Kharkiv and Ukraine on October 5, 2022. To find out more, follow the link. Briefly, clearly and precisely.
Police Found One More Torture Chamber in Kharkiv Oblast
Police in Kharkiv region reported that after the liberation of the village of Pisky-Radkivsky in Izium district from Russian troops, a torture chamber was found there, where the occupiers were mocking local residents and Ukrainian soldiers.
55% of Kharkiv Malls Resumed Work
Despite the significant damage caused by the Russian attacks on six shopping and entertainment centers in Kharkiv, three of them are open. According to the Ukrainian Council of Shopping Centers, 55% of the shopping malls were operating in Kharkiv in September, while in June only a third of them were open for clients.
Kharkiv Oblast Receives the First Mobile Inclusive Resource Center for Children
Kharkiv Academy of Continuing Education got a specialized car equipped as a mobile inclusive resource center for children with special educational needs. Now children with special educational needs can receive modern diagnostics and assistance even in the most remote villages of Kharkiv Oblast.
War Diary of 12-year-old Girl from Kharkiv Published in UK and USA
The book "You Don't Know What War Is: The Diary of a Young Girl From Ukraine" by Yeva Skalietska is published by Bloomsbury in the UK and by Union Square in the USA. The book will be released on Oct. 25 and is already available for pre-order on Amazon, the publishings` official websites, and in several bookstores.
People of Ukraine Honored with Knight of Freedom Award
On Oct. 4, Ukrainian First Lady Olena Zelenska collected the Knight of Freedom award on behalf of the Ukrainian people at the Warsaw Security Forum in Poland.
Ukrainian Brand Launched a Charity Sticker Pack to Help Askania-Nova Reserve
Ukrainian fashion brand RCR Khomenko launched a sticker pack to help to feed the animals in the Askania-Nova reserve, which is now occupied by Russians.
Ukrainian Educational Hub Started Work in Germany
The Ukrainian educational hub that will provide educational services to Ukrainians in Germany has started its work in Leipzig. The hub will work with the support of the largest international foundation DVV International, which deals with lifelong learning.
United24: Total Funds Are Close to $200 Million
During the five months of the operation of the UNITED24 platform, the total amount of charitable contributions approached $200 million (more than UAH 7.2 billion).