55% of Kharkiv Malls Resumed Work
05.10.2022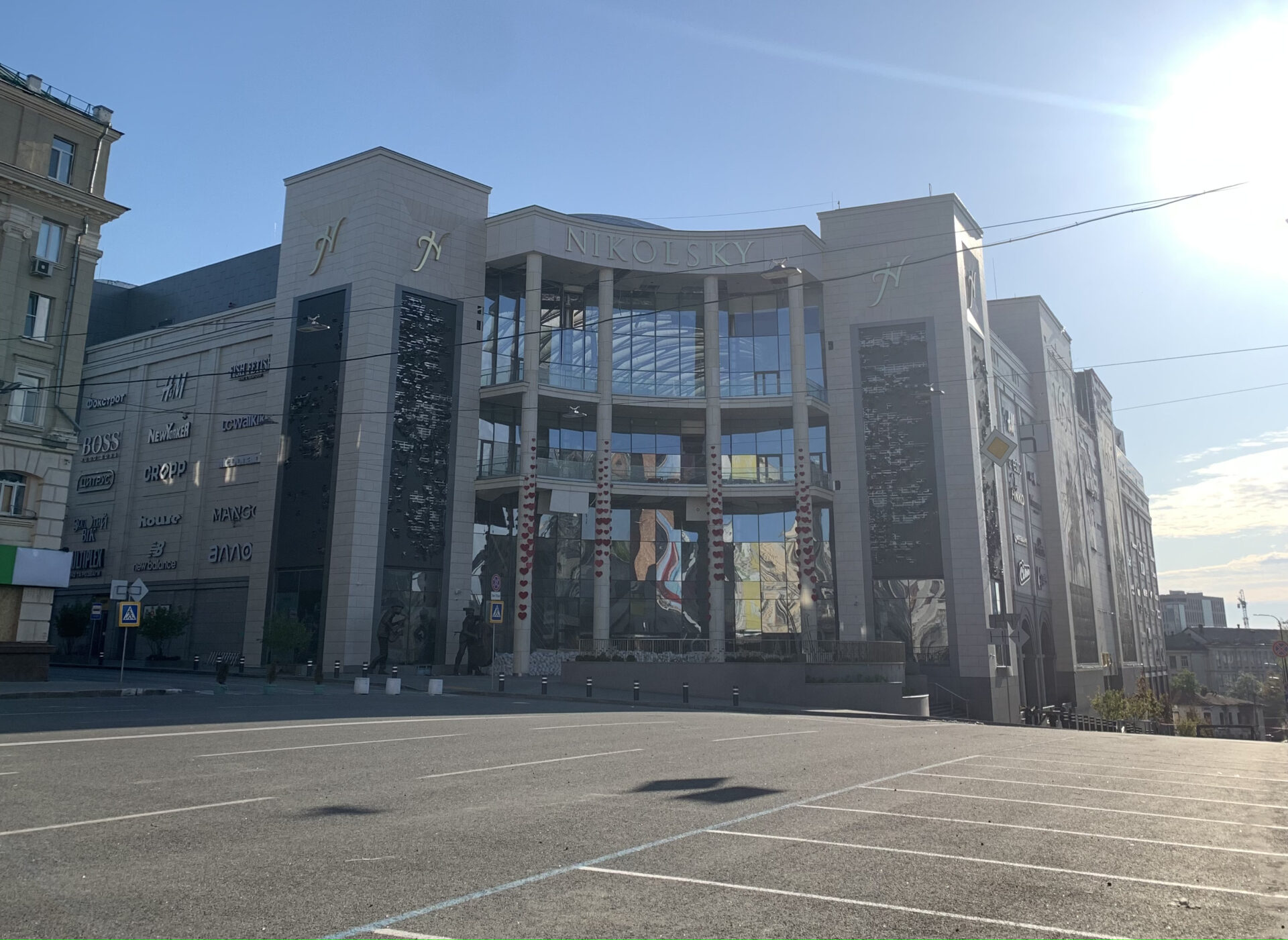 Nikolsky mall during the war/ Photo: Denis Glushko, Gwara Media
Despite the significant damage caused by the Russian attacks on six shopping and entertainment centers in Kharkiv, three of them are open.
According to the Ukrainian Council of Shopping Centers, 55% of the shopping malls were operating in Kharkiv in September, while in June only a third of them were open for clients.
"Since the beginning of the full-scale war, six of the large shopping malls have been damaged, and three of them have resumed work," – reports the Council.
Nikolsky Shopping Center, a brand new mall that opened in May 2021 in the heart of the city, was hit by a missile at the beginning of March. The equipment, interior decoration, and elements of the facade were damaged. In June, the owners of the mall Budhouse Group reopened the lower ground floor, and in mid-September, the ground floor and the first floor resumed work. They plan to open the second floor in mid-October. "92% of space on the lower ground floor in the Nikolsky shopping center is open," says Alina Yarova, the mall manager of the Nikolsky Shopping Center.
Dafi, the shopping center located in Saltivka, one of the most heavily shelled areas in Kharkiv, suffered from the attacks of Russian occupation forces in March and April 2022. The Multiplex cinema and the facade of the building were damaged, the roof over the hypermarket and the Ice Hall arena was partially destroyed, and part of the shop windows was broken. The mall was partially renovated and has already resumed work.
French Boulevard Mall, a large shopping and entertainment center, was hit by a Russian missile that damaged the roof of the building in July. The same month, the ruined part of the roof was dismantled and the shopping center reopened to visitors. Currently, about half of the tenants work in the mall.
Earlier in September Uber resumed work in Kharkiv to support the city and provide its residents with the necessary transportation.