Ukrainian Educational Hub Started Work in Germany
05.10.2022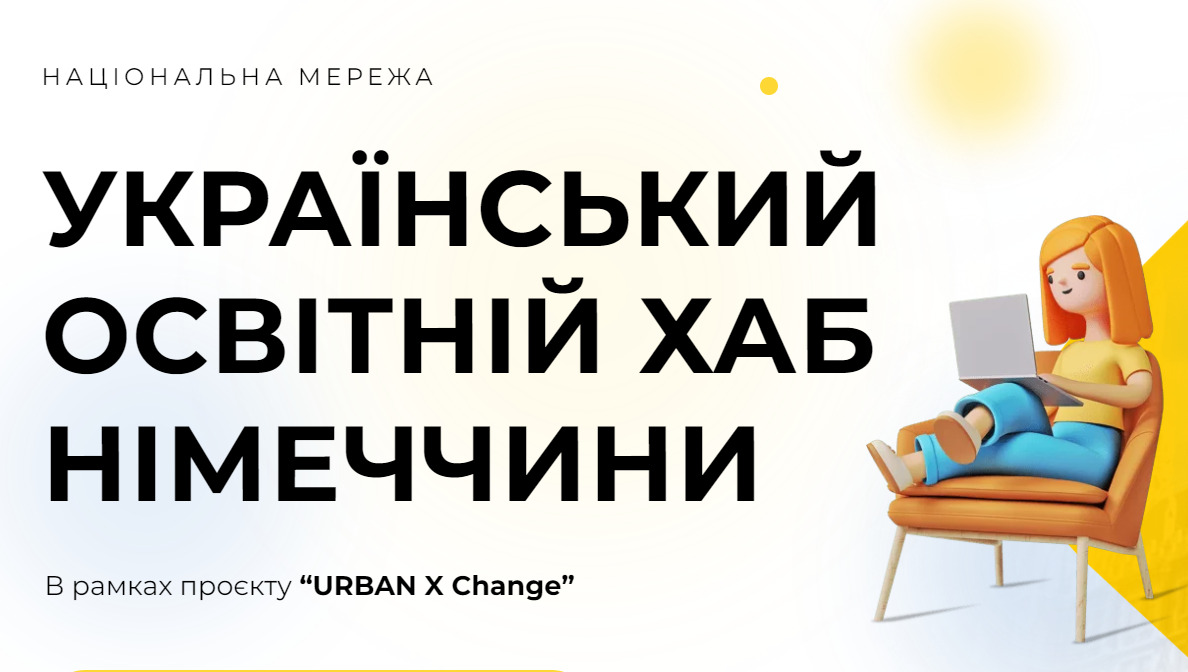 germany.eduhub.org.ua
The Ukrainian educational hub that will provide educational services to Ukrainians in Germany has started its work in Leipzig.
The hub will work with the support of the largest international foundation DVV International, which deals with lifelong learning.
According to the Minister of Education and Science Serhiy Shkarlet, the mission of the network of Ukrainian educational hubs abroad is to provide an opportunity for our children to continue studying under the Ukrainian state curriculum, and for their parents to master the most sought-after skills in the labor market for further employment.
Ukrainian educational hubs implement the concept of lifelong learning.
The opportunities of the educational hub in Germany will allow studying according to the Ukrainian program, mastering IT professions and skills in the labor market, and learning Ukrainian, German and English.
In addition, visitors to the hub will be able to learn about the peculiarities of living in Germany, get assistance in finding a job, and take advantage of excursions and meaningful recreation. All the events are free of charge. The official website of the Ukrainian educational hub in Germany is germany.eduhub.org.ua.
By the way, Ukrainian book portal Book-On-Demand.com.ua cooperate with German bookstore chain Hugendubel to appear the literature of eight Ukrainian publishers on European shelves.