GwaraDaily. Latest News from Kharkiv and Ukraine: October 4
04.10.2022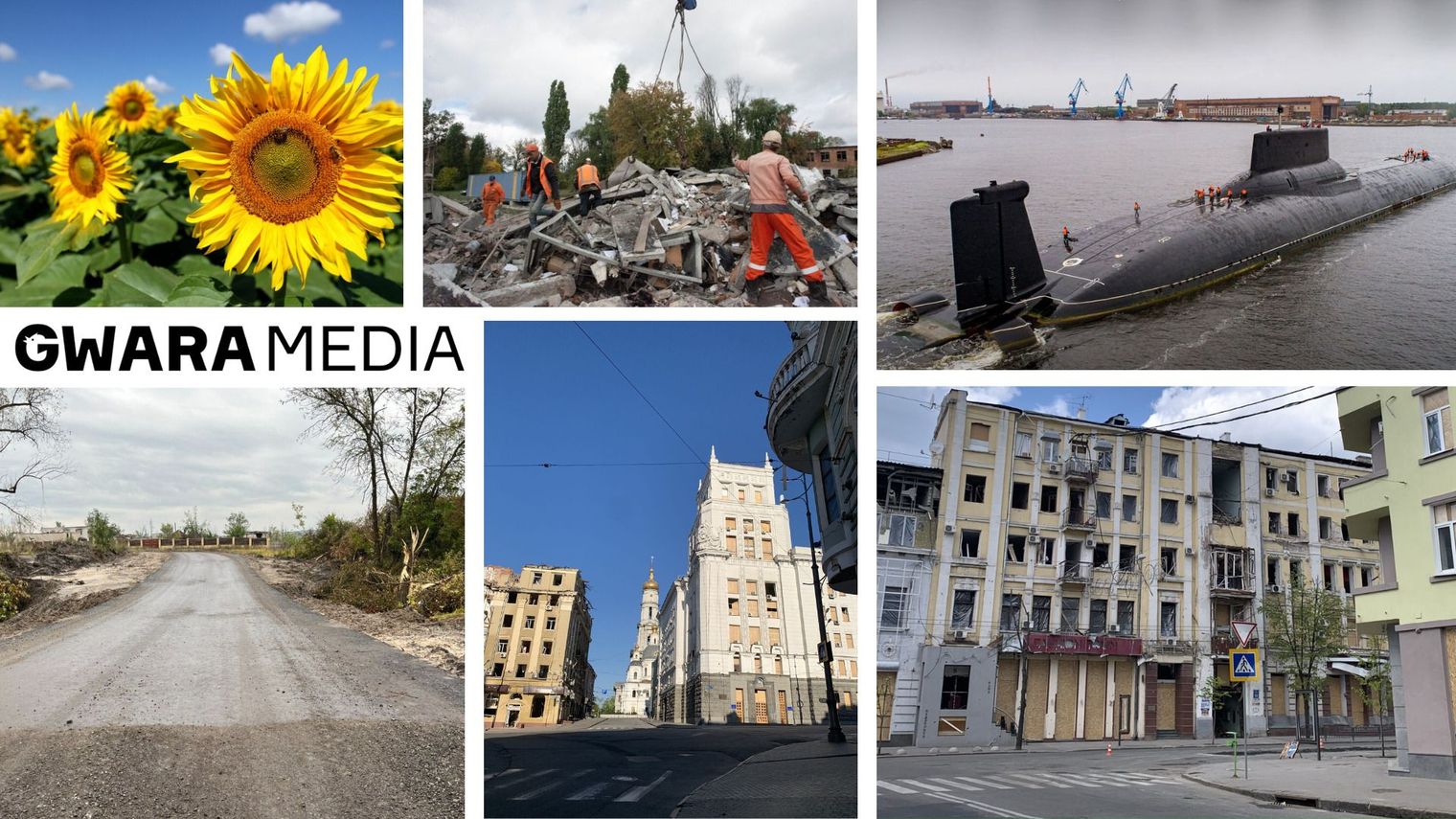 GwaraDaily, October 4
Gwara Media publishes a short digest of major news from Kharkiv and Ukraine on October 4, 2022. To find out more, follow the link. Briefly, clearly and precisely.
Kharkiv Shelling: Russian Missiles Damaged Industrial and Railway Facilities – Photo
At midnight on October 4, two attacks were recorded in Kharkiv: one missile hit an industrial facility in the Kholodnohirskyi district of the city, the other – a railway object in the Novobavarskyi district.
Master Plan for Development of Kharkiv to be Presented to UN
The restoration of Kharkiv will be discussed at the 83rd session of the Committee on Urban Development, Housing, and Land Management on Oct. 3-7 in San Marino. According to the Kharkiv City Council, the General Plan for the Development of Kharkiv will be presented at the session. The British architects led by Norman Foster worked on the master plan. Foster will take part in the meeting.
Temporary River Crossing Arranged in One of the Communities in Kharkiv Oblast
During the liberation of the northern part of the Kharkiv region, Russians blew up the bridge across the river, leaving the locals cut off from the regional center. The temporary river crossing was arranged immediately after the de-occupation of the community.
Russia to Intensify Information Terrorism
The Center for Countering Disinformation at the National Security and Defense Council of Ukraine warns that Russia will continue to strengthen nuclear blackmail, and therefore various provocations are highly likely. International media disseminate information from secret sources alleging that the Kremlin plans to use nuclear weapons.
Ministry of Culture Calls to Help Rebuild Kharkiv City Council
On Oct. 4, the Ministry of Culture and Information Policy of Ukraine reported that the restoration of Kharkiv City Council would require about UAH 200 million / $5 million. The building of Kharkiv City Council in the center of Kharkiv is a monument of cultural heritage. It was damaged by a Russian missile on March 1, according to the Ministry of Culture, the status of the building is "completely destroyed".
Ukrainian Exports Reached Record Levels Since the Beginning of Full-Scale War
In September Ukrainian enterprises exported products worth $4,14 billion. According to the Ministry of Economy of Ukraine, it was the best result since February 2022. Ukraine exported mostly grains, sunflower oil, electricity, and products of the metallurgical industry.