Anti-stress Game Appeared in Ukraine to Beat Putin
27.12.2022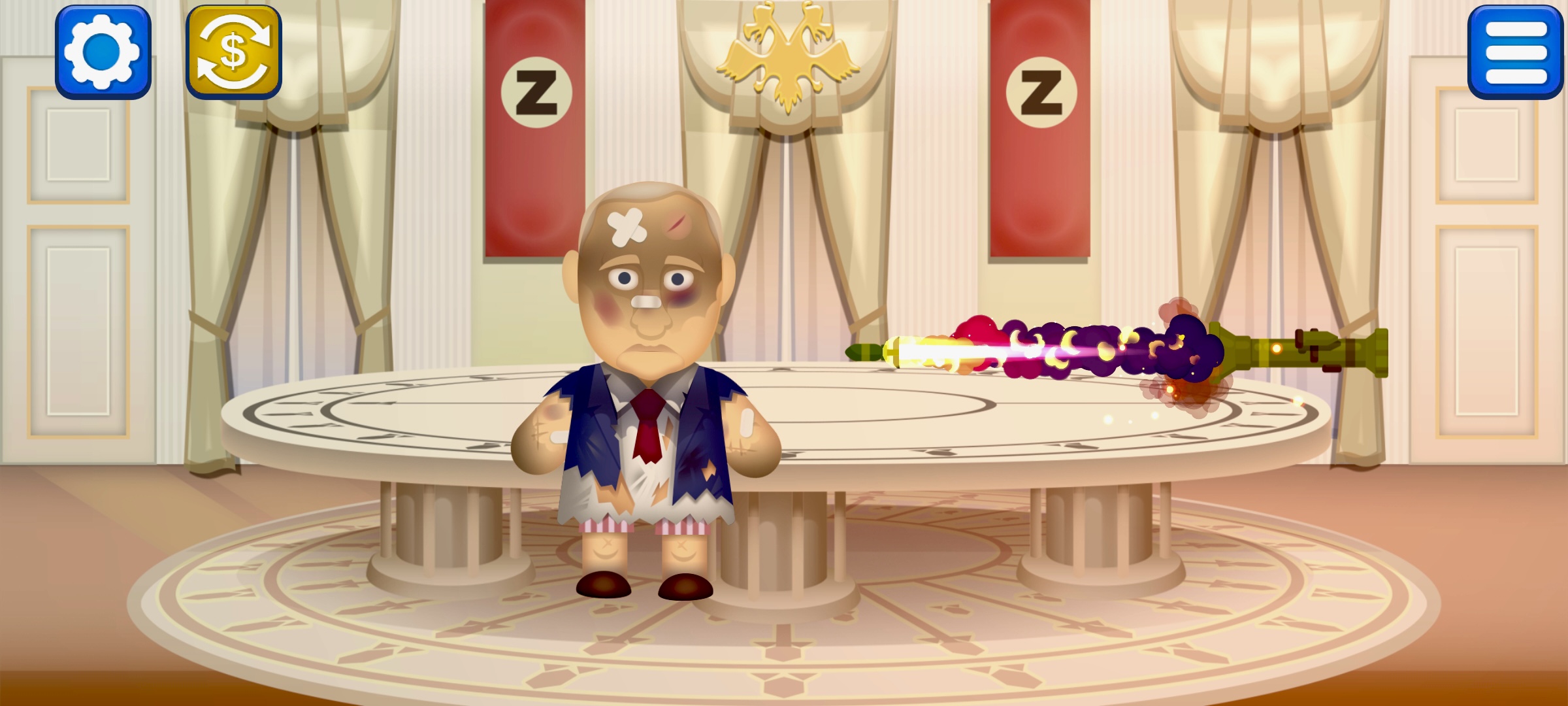 Kick the Pu game / screenshot from the app
Ukrainian developers have created an anti-stress game, Kick the Pu. It gives the opportunity to let out negative emotions playfully by beating or hitting one of the world's anti-heroes-aggressors with a Javelin.
The new game allows interacting with anti-heroes in the characters of Putin, Lukashenko, Kadyrov, and chmonya (a meme of a Russian soldier, a loser in a milder, diminutive way). Later, the developers will add Russian propagandists to the list of characters.
Participants can use several types of weapons: knives, assault rifles, grenades, and grenade launchers.
The game has two versions: paid and free. The free version contains advertising, most of the proceeds from which will support the Armed Forces of Ukraine. The premium version costs 99 cents (36 UAH). All funds from the purchase are planned to be transferred for the treatment of soldiers.
The game can be downloaded via App Store and Google Play in any country of the world (except Russia and Belarus).
The app was created by a team of Ukrainian IT developers and opposition-minded Belarusian programmers who had to leave their country because of persecution.
Follow us on Tik Tok and Twitter for more news, stories, and field reports by Kharkiv journalists.