Ukrainian Pavilion Presented for The First Time at The Exhibition in Milan
14.09.2022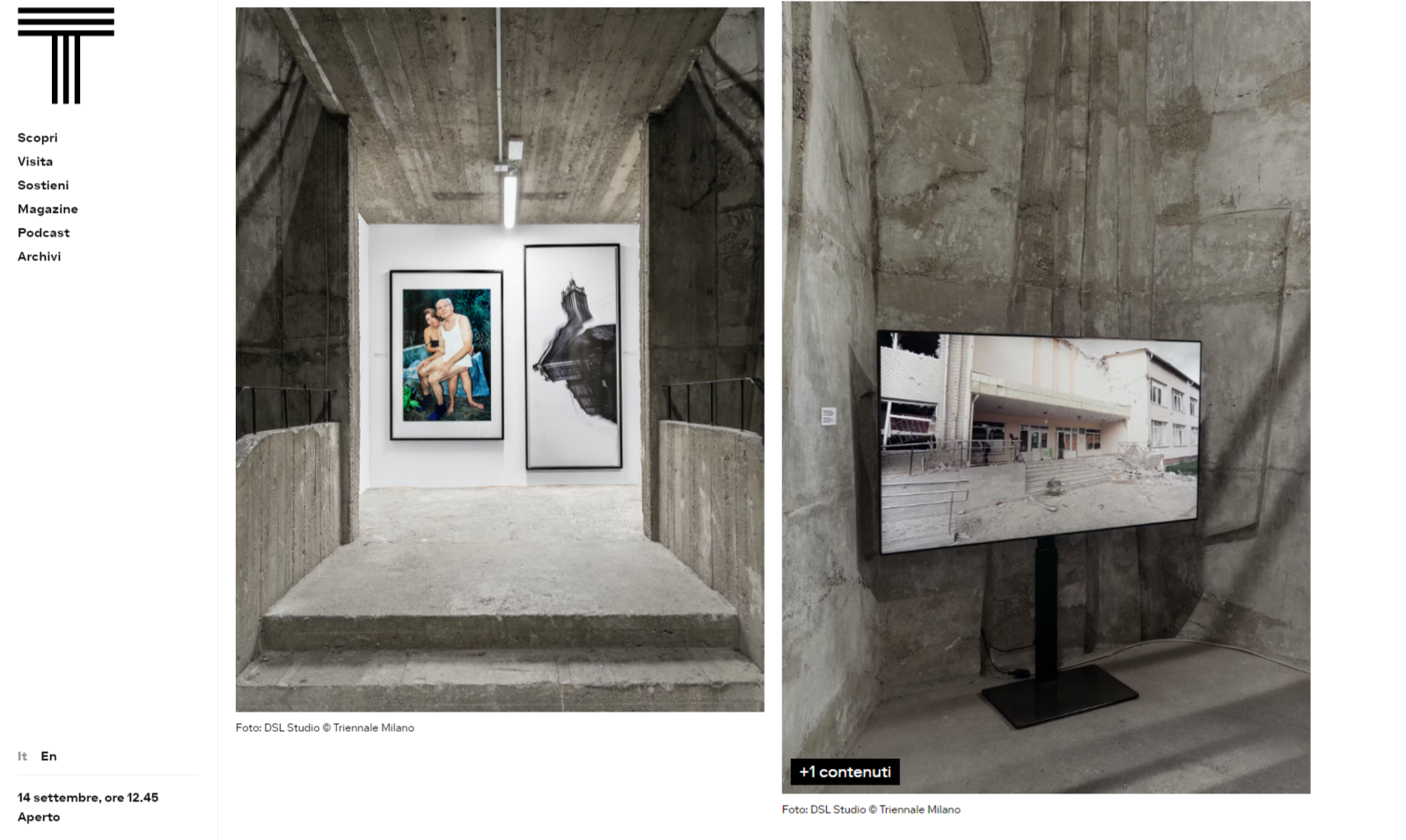 Скриншот
Triennale Milano is the 23rd international exhibition of architecture, design and art. Within the framework of this event, the Ukrainian art pavilion was opened.
Planeta Ukrain is a series of exhibitions, concerts, film screenings, literary readings, and discussions about contemporary Ukrainian culture. The curators of the program are actress Lydia Lieberman, pianist Anastasia Stovbyr and writer Gianluigi Ricuperati.
Curated by writer Gianluigi Ricuperati with actress Lidia Liberman and pianist Anastasia Stovbyr, the pavilion presents an overview of contemporary Ukrainian culture touching on different disciplinary fields. Among others involved in the project are artist and photographer Boris MIchajlov, artist Nikita Kadan, cartoonist Sasha Sinimova, and photographer and writer Yevgenia Belorusets.
Planeta Ukrain is divided into several spaces and consists of an installation at the entrance to Palazzo dell'Arte, an exhibition, and a wide program of meetings and events.
From July 15 to December 11 Planeta Ukrain is open to all visitors of the Triennale.
Program of the Ukrainian pavilion:
On September 13, there was a screening of Ukrainian films: "Dixie Land" by Roman Bondarchuk, "Ivan's Land" by Andriy Lisetsky and "The Earth is Blue as an Orange" by Iryna Tsilyk.
On September 27, there will be an evening of Ukrainian literature curated by Lidia Liberman.
On October 22, the archaeological opera Chornobyldorf will be presented to the Italian audience. The producer is Olga Dyatel. The performance entered the top 6 world operas according to the international competition Music Theater Now.
On November 12 and 13, the Kyiv Contemporary Music Days team presents Trajectory of [un]known. These are six concerts-research works of contemporary Ukrainian composers for solo instruments, contextualized by the music of authors from Italy, USA, Lithuania, Poland, Japan, Finland, France.
In parallel, there will be a children's program Rainbow after the storm with concerts and interactive events for children from Italy and Ukraine.