The Star Wars Actor Joins UNITED24
30.09.2022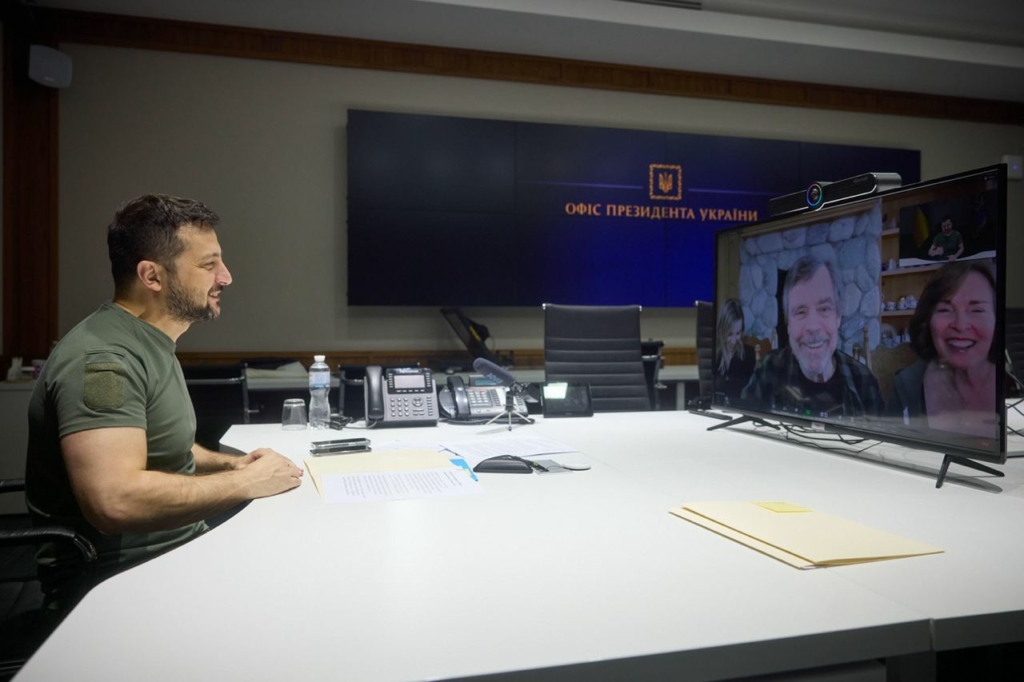 "Being the first ambassador to help raise funds to support our defenders, the Drone Army, is a difficult yet very important mission. We are sure you will definitely handle it." / facebook.com/zelenskiy.official
American actor Mark Hamill, famous for his role as Luke Skywalker in the Star Wars film series, joined the UNITED24 fundraising platform.
Hamill supports the "Army of Drones" project, launched with the General Staff of the Ukrainian Armed Forces, the Ministry of Digital Transformation, and the State Service of Special Communications and Information Protection of Ukraine.
"The light will overcome the darkness. I believe in it, and our people believe in it too. Being the first ambassador to help raise funds to support our defenders, the Drone Army, is a difficult yet very important mission. We are sure you will definitely handle it. Thank you for supporting the Ukrainian people in our struggle for freedom," said President of Ukraine Volodymyr Zelenskiy to the actor.
"Army of Drones" is a complex program that involves drone procurement, maintenance, and replacement, as well as pilot training. An Army of Drones will allow to constantly monitor the 2,470 km long frontline and provide an effective response to enemy attacks.
UNITED24 is a fundraising platform created on the initiative of Volodymyr Zelenskiy to collect donations to support Ukraine. Earlier it was joined by actors Barbara Streisand and Liev Schreiber, the creative director of Balenciaga Demna Gvasalia, and the Imagine Dragons band.
You can also contribute to this initiative and help to rebuild Ukraine, purchase medical equipment, or strengthen the state's defense capabilities.